Samsung and Apple are both going to come out with impressive flagship smartphones next year, including the Galaxy S8 and the iPhone 8. Rumors flying around suggest the devices will share many common features, including a brand-new all-screen design that might incorporate a fingerprint sensor. Images of the phones are not available at this time, but some designers out there already came up with convincing renders trying to imagine what these phones might look like. The following concept shows what the Galaxy S8 may look like, but to be honest, it could well be the iPhone 8.
Found by GizmoChina, these images showing a Galaxy S8 concept were posted online by Weibo user @KingwayLee. The device in these images has a curved display with almost no top and bottom bezels and a very thin profile, seemingly based on recent Galaxy S8 reports.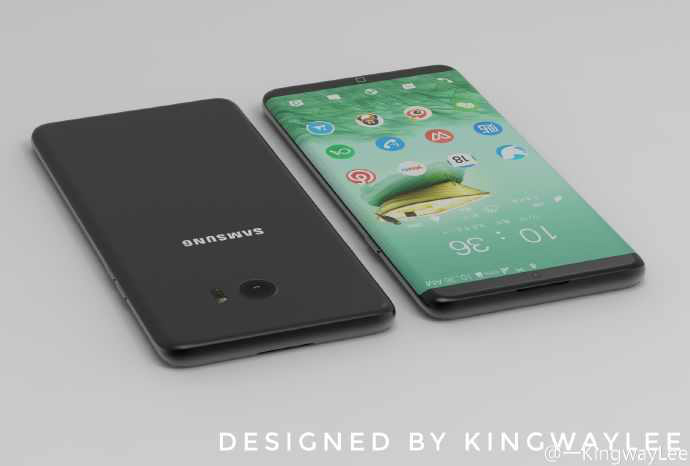 Various rumors claim that Samsung will ditch the home button and place the fingerprint sensor under the screen. A recent report said that the physical button is indeed going away, but the fingerprint sensor may be located on the back of the handset, under the camera.
Long before the Galaxy S8 reports started coming in from people familiar with Samsung's plans, Apple was rumored to be working on a curved iPhone 8 model that would feature an all-screen front-side with limited bezels. The iconic home button would disappear, with its functionality supposed to be transferred to the OLED screen. The iPhone 8 could look something like this: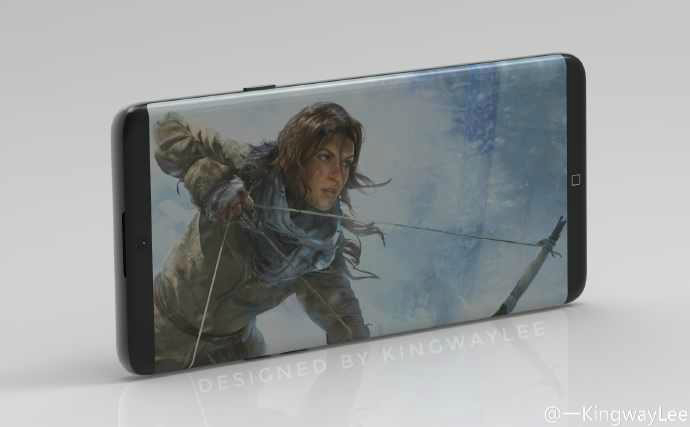 Yes, we're still looking at the same Galaxy S8 concept that @KingwayLee imagined.
That doesn't mean the real Galaxy S8 and iPhone 8 will be exactly the same when it comes to design. Not to mention that a glance at the operating system will tell you exactly what phone you're looking at. But next year will be exciting for smartphone buyers looking for new ideas from Samsung and Apple that shift away from standard old phone designs — and remember, Samsung has a head-start with this nifty new design, since it has been selling smartphones with curved edges for years. Whether we're talking about the Galaxy S8 or the iPhone 8, the design is just one of the expected changes.