Considering the hype surrounding the sleek new Jet Black finish on the iPhone 7 and iPhone 7 Plus when Apple's latest flagship iPhones were unveiled last September, it seemed like a forgone conclusion that Samsung would copy the color and incorporate a glossy black into its own flagship smartphone lineup. Sure enough, Samsung made record time and managed to copy Apple in less than three months by adding a new glossy black color to its Galaxy S7 lineup in early December.
Android fans who love mixing a little Apple in with their Samsung phones will be happy to learn that a new leaks once again suggests that Samsung plans to keep the iPhone 7's Jet Black finish in its lineup in 2017. We saw leaked photos earlier this month that seemingly showed the Galaxy S8 and Galaxy S8+ in Jet Black, and now a new leak shows the S8 in a glossy black once again.
The leaked photos posted earlier this month appear to show actual Galaxy S8 and Galaxy S8+ handsets in a sleek glossy black color that mirrors Apple's Jet Black iPhone finish. This time around, however, the glossy black Galaxy S8 pictured in two freshly leaked photos appears to be a "dummy phone," like the ones we saw earlier on Wednesday in a video that compares the upcoming new Galaxy S8 to Apple's iPhone 7 Plus.
As was the case with dummy model leaks we've seen ahead of new iPhone releases for the past three years, the mockup shown here is believed to have been assembled from parts made to spec using schematics obtained from the factories that are building Samsung's next-generation flagship smartphones. As a result, the actual launch version of the Galaxy S8 will likely be practically identical to the mockup seen here.
The photos were posted to Slashleaks by user "Dimitri12," who is believed to have posted many genuine leaks in the recent past, and you can see them both below.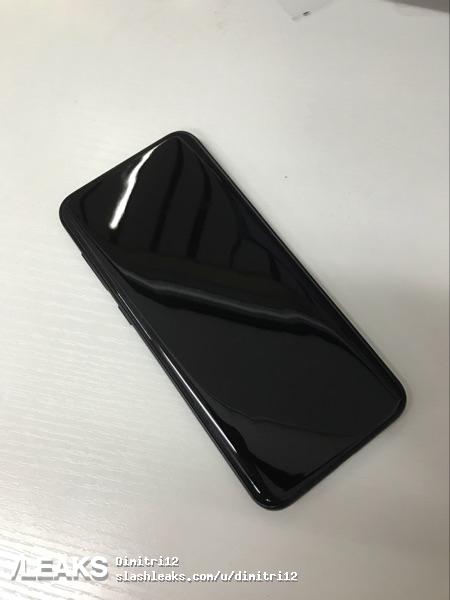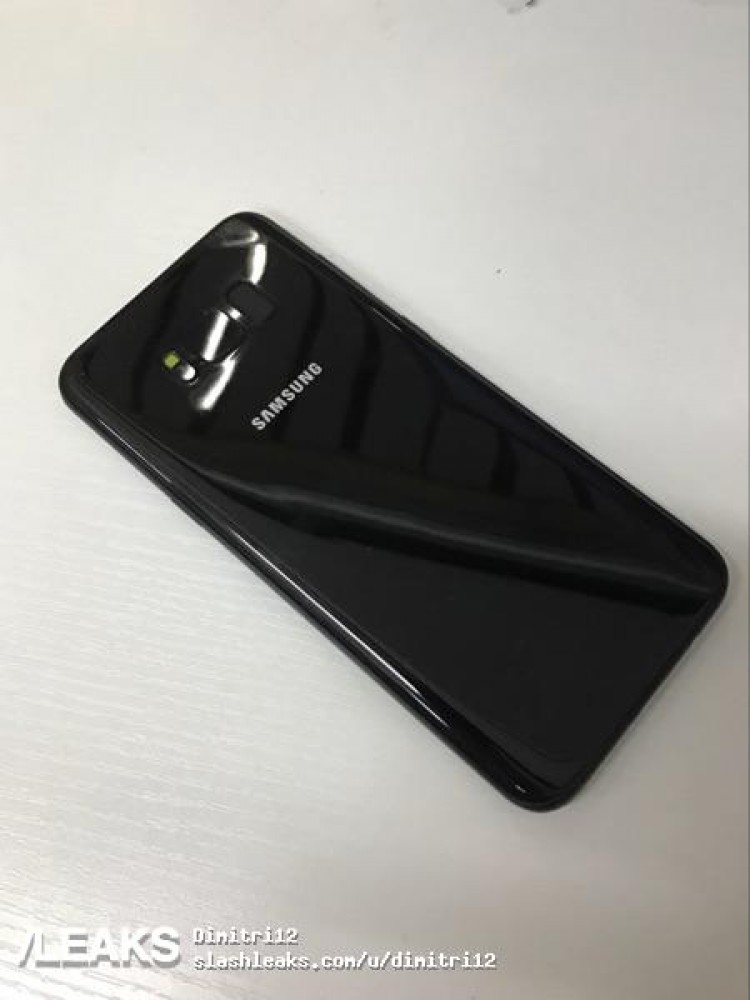 Samsung will unveil its new Galaxy S8 and Galaxy S8+ flagship phones during a press conference on March 29th, and both phones are expected to launch globally about a month later.