The Galaxy S8 is one of the best-looking phones that you can buy right now. A simple trick like stretching the display across almost the entire front side of the handset did wonders for a phone that already looked amazing.
But good things don't always come in pairs, and Samsung is about to launch a Galaxy S8 version that's not going to be nearly as pretty as the original.
It's called the Galaxy S8 Active, and if you're familiar with the Active line, then it all makes sense. Active versions of the latest Galaxy S are more rugged, capable of handling drops with a lot more grace.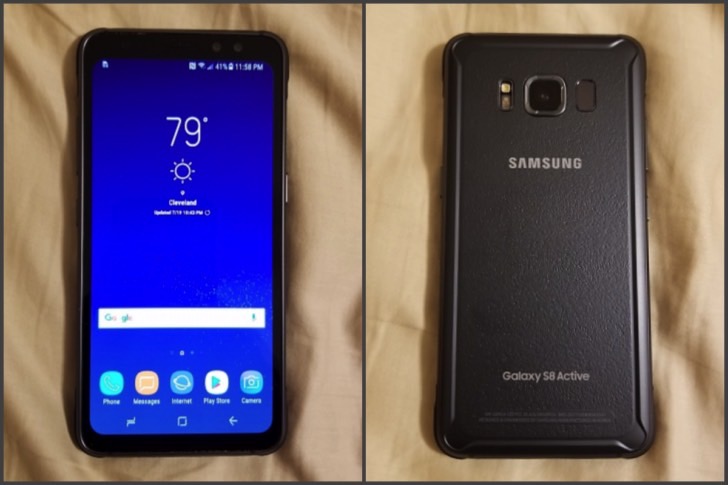 The Galaxy S8 Active in the following images and video shows a device that comes with an all-screen design like the original. However, the Active doesn't have symmetrical top and bottom bezels, and there are no curved edges on the sides. Yes, this is the flat-screen Galaxy S8 you've been secretly waiting for.
The back is made of polycarbonate, but the sides are made of metal, Android Police explains.
The phone is 1.5 times as thick as the regular Galaxy S8, and it packs a 4,000 mAh battery. The Galaxy S8 and Galaxy S8+ have 3,000 mAh, and 3,500 mAh batteries, respectively.
The rest of the specs should be similar so you can expect the Galaxy S8 Active to pack the same high-end components as its prettier siblings.
We don't have an actual launch date for the Galaxy S8 Active at this time, but considering that we keep seeing it in leaks, we may see it in stores soon.
Here's a video that shows the handset in action.