Samsung might not have announced the Galaxy S8 at the Mobile World Congress, but the phone is actually still here in some capacity. I'm not even talking about Samsung's official confirmation of the Galaxy S8 Unpacked event coming on March 29th, or of the teasers that can be seen at Samsung's booth. No, I'm talking about Galaxy S8 accessories all around the show, which give us a sneak peek at what to expect from Samsung later this month.
It might be the very last day of the show here in Barcelona, but people are still lurking around the Panzer Glass booth, looking to find out more details about its screen protection solutions for various handsets. The company has tough screen protectors for the hottest smartphones out there, regardless of whether these phones are available in stores or not.
Such is the case for the Galaxy S8. Panzer Glass has a Galaxy S8 screen protector that you can already touch. Unsurprisingly, it looks just like the screen protectors that we've seen in previous leaks.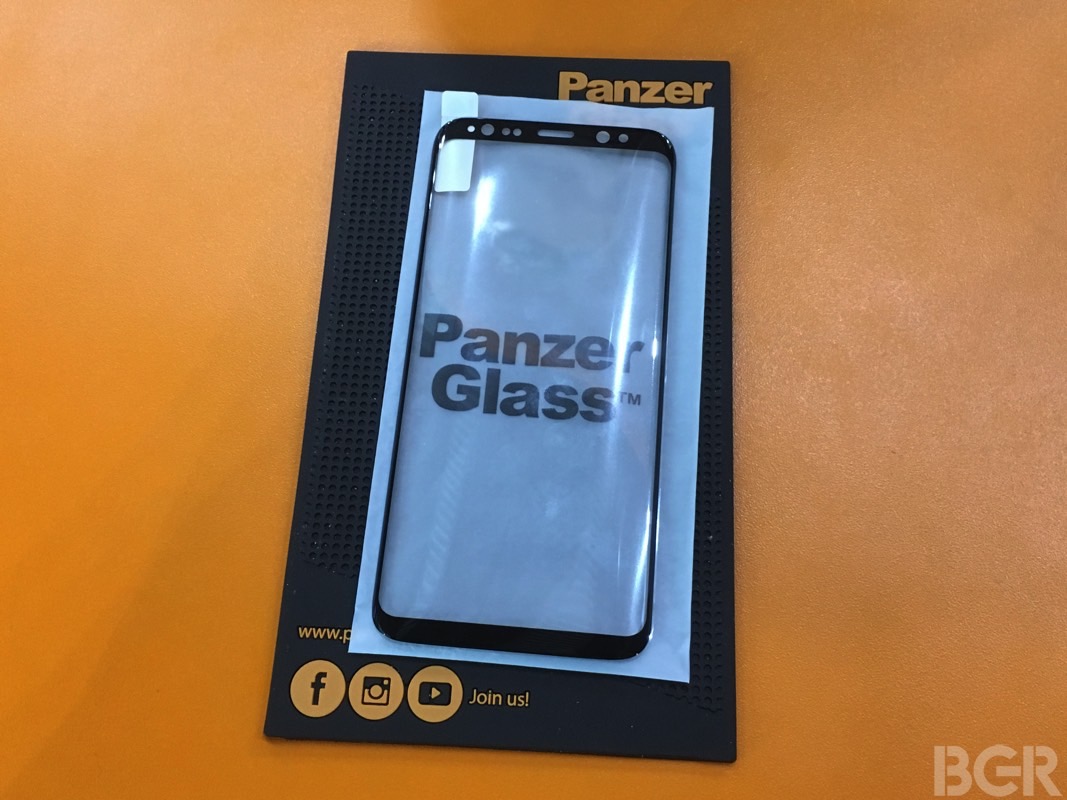 This screen protector will cover the entire front side of the phone, including the incredibly thin side bezels, and the top and bottom bezels. The cover features curved edges and indicates the Galaxy S8's edge display will have curved corners as well. The top side features openings that will accommodate the various sensors on the front, including the selfie camera and iris scanner.
Earlier this week, BGR posted exclusive images of a functional Galaxy S8 handset and those images align perfectly with this new screen protector.
The screen protector will retail for around €30 when it launches, and should be available as soon as the Galaxy S8 goes on sale. How did Panzer Glass design it? Apparently, the company had access to Samsung's phone, and that's how it was able to produce it ahead of the show.
Here's a promo video that shows off the company's screen protectors:
A video of the first Panzer Glass screen protector for the Galaxy S8 is available as well, courtesy of a blog called Fone Arena: