Samsung is supposed to launch three Galaxy S10-branded phones early next year, and at least two of them are now expected to feature a design that's not available on any other phone. Samsung teased the all-screen notchless display a few days before unveiling several types of Infinity display screens, including the foldable version, at SDC18 last week. Before and after the event, a slew of reports kept saying that the premium Galaxy S10 phones will feature a screen that will occupy almost the entire surface of the front side, save for a circular hole at the top, where the camera would reside.
Samsung, it turns out, is serious about what it calls Infinity-O displays in marketing materials, and we received one other major teaser from the company that seems to indicate the Galaxy S10 will feature one of these Infinity-O screens.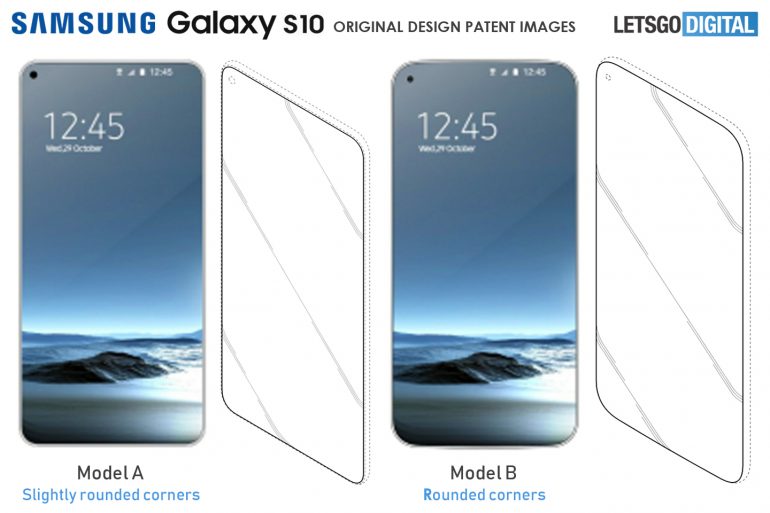 Found by Dutch blog Let's Go Digital discovered the following images and illustrations in a Samsung design patent at the Hague International Design System.
As you can see below, Samsung is toying with a bunch of screen designs for all-screen phones with Infinity-O displays. We've got phones with curved or square corners, phones with flat designs, and phones with curved side or top edges.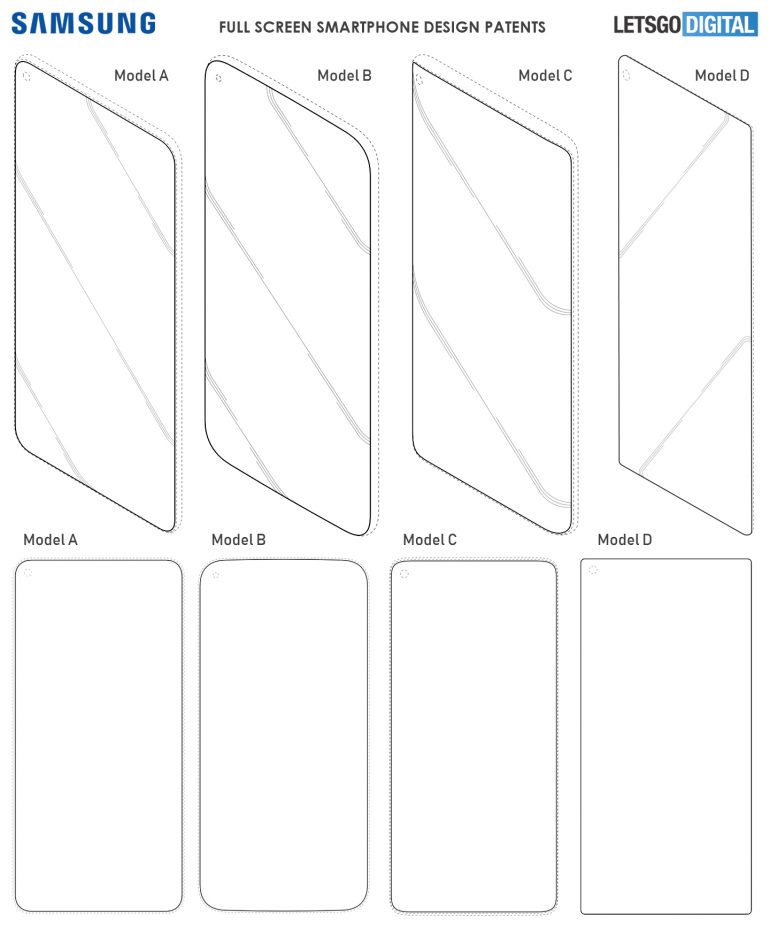 In most of them, the camera opening is placed near the top left corner rather than a central position. Samsung last week also hinted that the Infinity-O screens might feature a hole on one of the sides.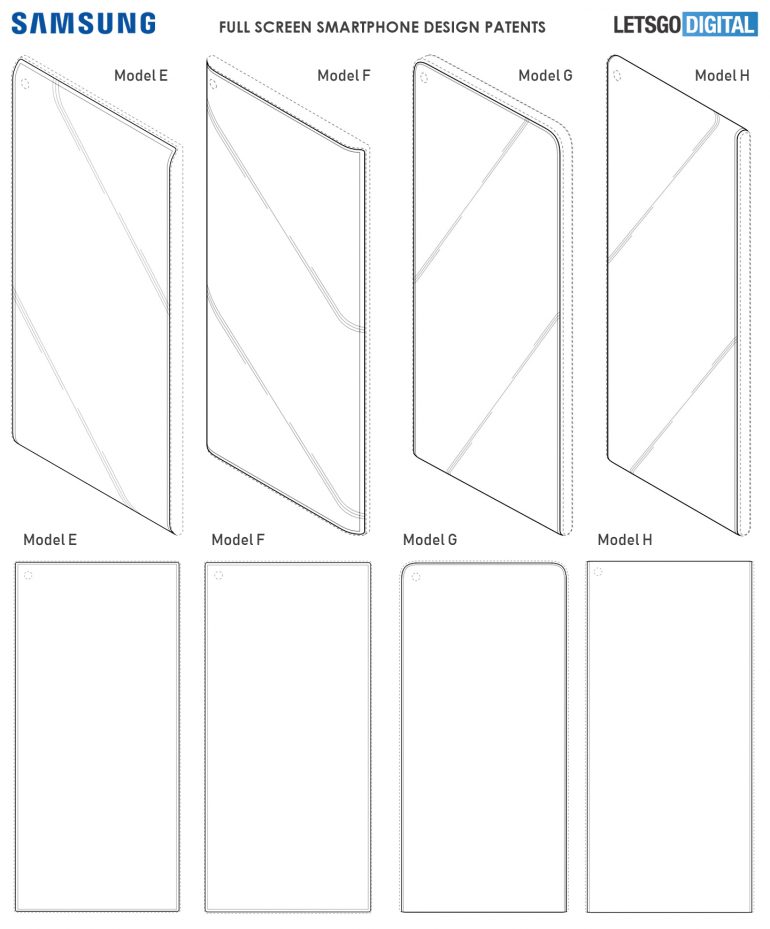 What's interesting is that the patent seems to cover every possible design scenario for Samsung, including handsets with notches at the top, as well as phones that have a J-shaped side notch for the camera rather than a hole piercing through it. Interestingly, Samsung imagined cutting even bigger openings into the screen, which would fit dual cameras or iPhone X-like notches.
There's no telling which one of these proposed designs is coming to the Galaxy S10, but it sure looks like the Galaxy S10 will not be the only phone to get the Infinity-O treatment in the coming years.