In addition to giving us an early look at the foldable phone it has been teasing for months, Samsung also announced a multitude of displays at its developer conference two weeks ago. Both the Infinity-U and Infinity-V displays had tiny notches, the Infinity-O display had a small hole cut into the corner, and the New Infinity display appeared to be a true edge-to-edge display without any holes, notches, or cut-outs marring the glass.
Samsung didn't specify which of the display types might appear on its future handsets, but the consensus seems to be that the upcoming Galaxy S10 will be equipped with the Infinity-O display. We have already seen a few mock-ups, giving us an idea of what that might look like, but now the display itself appears to have leaked.
Over the weekend, some blurred-out photos of what is purported to be the Infinity-O display assembly popped up on Slashleaks. The source of the leak, who claims that this is indeed a photo of a Samsung display, has been vindicated more often than not, leading us to believe this could be a glimpse into the future.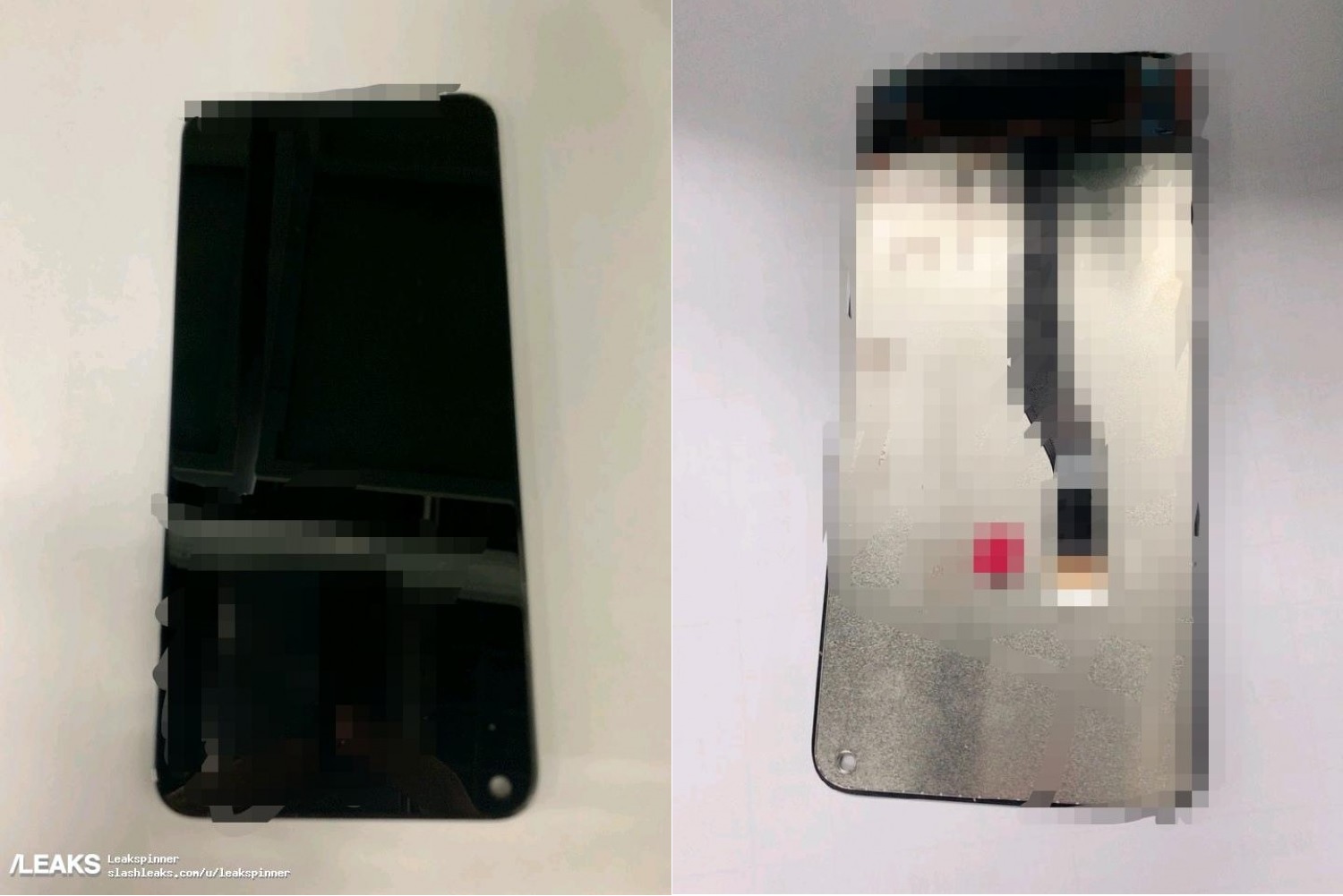 As you can see in the images above, significant portions of the front and back of the display have been blurred out (presumably to hide any identifying text or markings that could be used to identify the source), but the key element is the hole in the corner of the component. This lines up with what Samsung revealed during its press conference earlier this month — leaving room for a camera without impeding the display.