Just like winter, the Galaxy Note 8 is coming next week, which probably explains why what looks like an official Galaxy Note 8 sales brochure leaked in Australia.
A leak from Samsung Australia a few weeks ago revealed the actual preorder date for the handset, suggesting that Samsung will launch the Galaxy Note 8 just a day after the keynote. Since then, we learned from a different report that US buyers will be able to purchase the phablet in stores next week.
While we still have to wait for Samsung to confirm the new Note's availability details, we have even more evidence that the Galaxy Note 8's launch is almost here. Ausdroid obtained a flyer that lists the main features of the handset, as well as instructions on how to switch from your current handset to the Galaxy Note 8.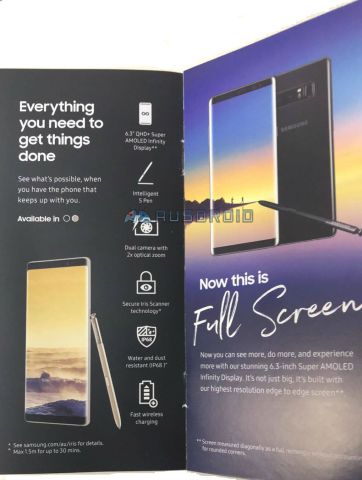 The brochure indicates the phone will be available in gold and black in Australia — so there won't be a Deep Blue Sea model to order next week.
The Galaxy Note 8's main specs and features, according to Samsung, are the 6.3-inch Infinity display, the smart S Pen, the new dual camera with 2x optical zoom, the secure iris scanner, water and dust resistance, and fast wireless battery charging.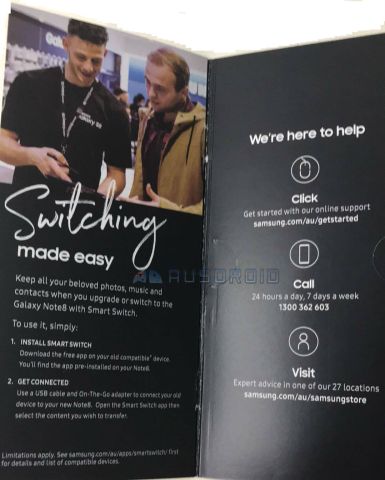 The brochure also says the phone will be compatible with Samsung's Smart Switch app that will let you transfer all your data from the old device.
The Galaxy Note 8 will be unveiled on August 23rd in New York.