Smartphone leaks aren't always accurate. In fact, in the months leading up to the launch of a highly anticipated new phone, we'll often see dozens of leaked designs, all with their own unique quirks and features. Of course, not all of them can be legitimate, but as the launch draws nearer, the leaks often begin to amalgamate with one another, giving us a more complete, comprehensible picture.
That seems to be exactly what is happening with the Galaxy Note 8, as a new case leak from this week appears to showcase the same design we've seen before, including in our own exclusive leak.
Earlier this week, we got a close-up look at the camera cluster on the back of the Galaxy Note 8. Along with the dual camera and the flash, the array on the back of the device appears to feature a fingerprint scanner, which was once rumored to be built into the display. Unfortunately, it looks like we'll be waiting at least another year for an in-display scanner, as all of the recent leaks have shown the same array.
The same is true of the purported Note 8 case leak below, which features cutouts for the same camera and fingerprint sensor placement as our own leak and the leaks from other trusted sources: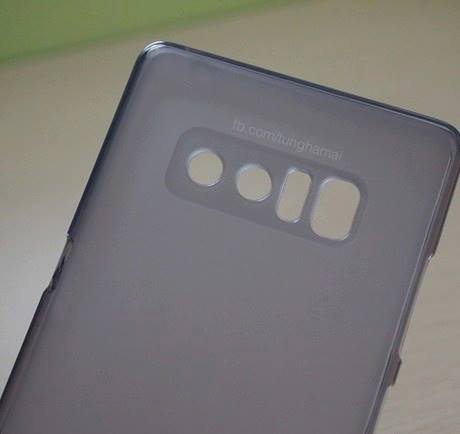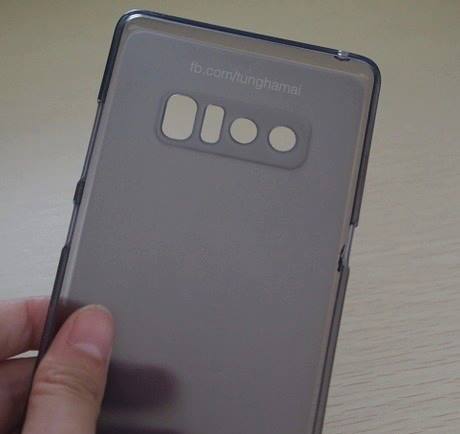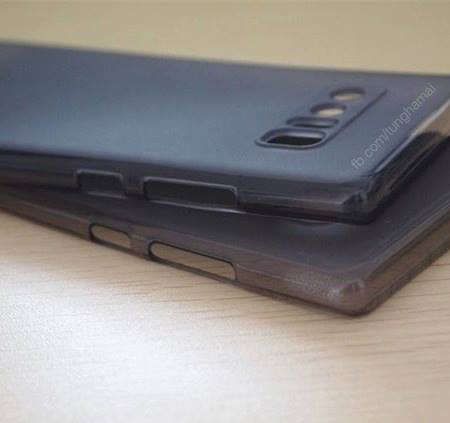 Of course, nothing is definitive until Samsung officially confirms or denies it, but this source has a solid track record and it's hard to imagine that each and every one of the dozen or so leaks that have popped up over the past two weeks are nonsense. Unless everyone has somehow been led astray, the Galaxy Note 8 will almost certainly feature a fingerprint sensor on its backside.
That's a shame for a multitude of reasons, but there's no doubt that Samsung would have included the sensor in the display if it were possible to do so. Sadly, the technology just doesn't appear to be ready yet, which might be a bad sign for anyone holding out hope for an in-display sensor on the iPhone 8.