Samsung's Galaxy Note 7 is definitely a head turner. Praised in reviews, the phone is one of Samsung's finest creations, showing that the company learned a lot from its past mistakes and successes. However, the Galaxy Note 7 is not issue-free, and there already are several design concerns out there that you should know about, regardless of whether you've bought the phone already, or you're thinking to get one.
DON'T MISS: These flash drives work with your PC and your iPhone, and they're discounted on Amazon
Not all Gorillas are created equal
A video last week revealed that the brand new Gorilla Glass 5 on the Galaxy Note 7 might be a lot durable than its predecessors. But it's also more prone to scratching. That may be an even bigger problem than damaging the screen via accidental drops, as phones often sit in the same place where keys or other objects could scratch them.
Naturally, Corning swiftly denied such problems, saying that the fault was with the tester – nothing wrong with that defense, though it's likely future tests will follow.
But there might be other problems related to the displays of the Galaxy Note 7.
A couple of fresh durability test videos focus on screen quality. A video from TechRax puts the phone through a heart-breaking hammer and knife scratch test, and a clip from Zach Straley shows a drop test for the Galaxy Note 7 compared to the iPhone 6s and Galaxy Note 5.
What's immediately clear from both videos is that the back of the handset is a lot more prone to damage than the front side. TechRax damaged the rear glass shell by simply hitting it with a knife, while Straley cracks the back of the phone a lot earlier than expected, and before the Galaxy Note 5's back gives in.
Does this mean that the rear glass of the Galaxy Note 7 is not Gorilla Glass 5? Would Samsung do such a thing?
Secondly, in the drop test, the Galaxy Note 7's front screen breaks before the others, which is highly unexpected.
Finally, the hammer test does show that the Galaxy Note 7's Gorilla Glass 5 screen can take a massive beating before breaking, which is good news.
If light bleeds, it's a feature, not a problem
Sure, physical damage to the phone can ruin it for you, but it turns out the Galaxy Note 7 might ship with built-in flaws that Samsung can't correct. At least that's what TachyonGun revealed on reddit, where he explained that he had to send in the Galaxy Note 7 three times before Samsung acknowledged and explained the issue.
Apparently, some Galaxy Note 7 units let light slip out next to the metal edge. The problem isn't unique to the Galaxy Note 7, as other edge devices seem to have it. And it all has to do with the way Samsung builds things – see the following image.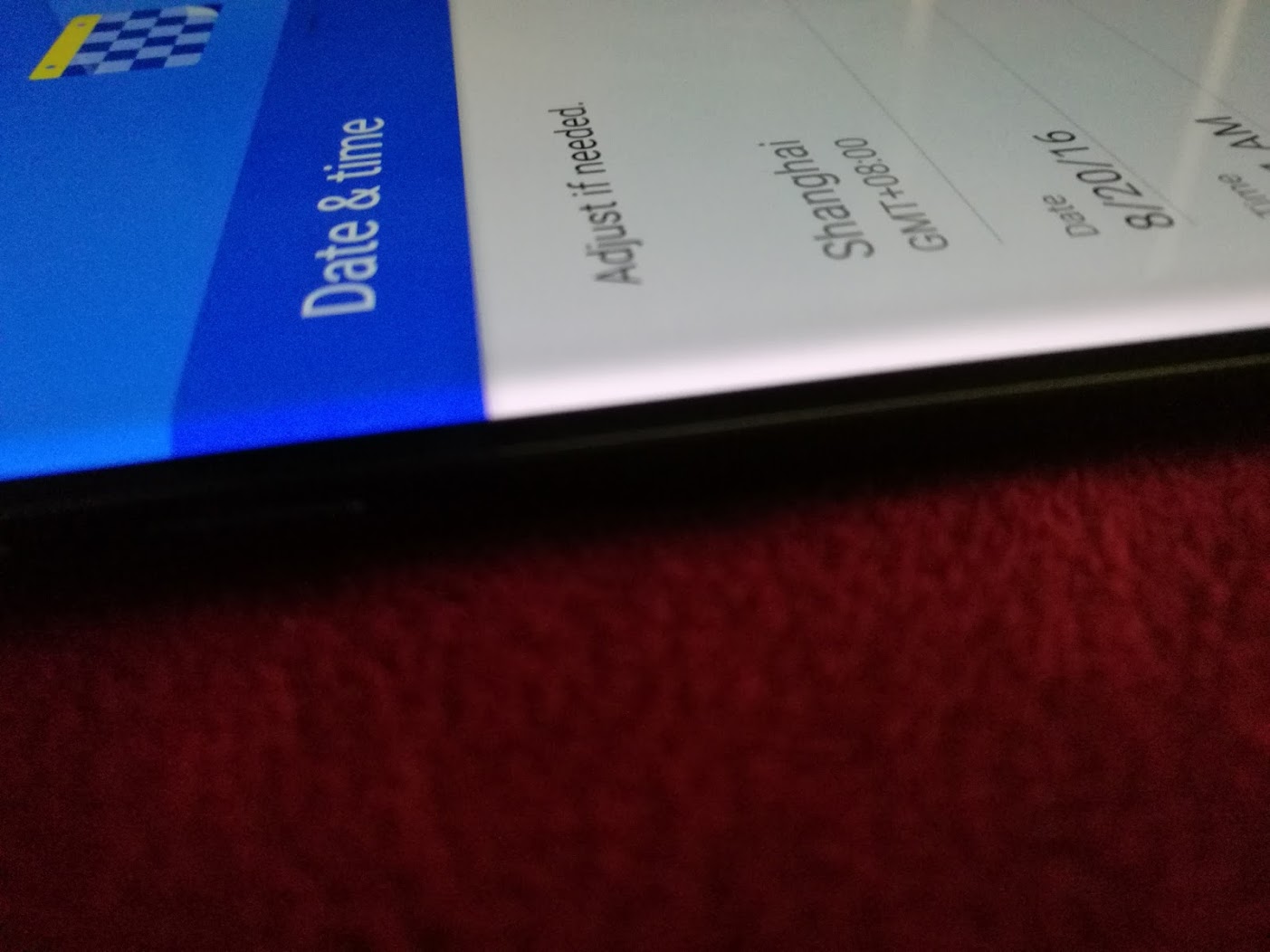 "I've finally received my phone from Samsung after sending it in THREE TIMES!!! They finally saw the issue but concluded there is no gap between the screen and the bezel," TachyonGun wrote. "There's actually a painted frame on the screen, and the paint does not cover completely. It's a bad build quality issue, but THE PHONE IS COMPLETELY SEALED!!! Don't bother taking your phone in because there is no fix for this."
"Every single time they replace your screen, the new one will be assembled with the exact specifications as your old one. Samsung is STILL sticking to the LIE that due to the curved edge, the light reflects off the bezel. Samsung just doesn't know how to say they f*cked up a beautiful phone design by not painting the frame completely to block the light."
The user also explained that his original unit came with a scuff under the glass and a loose button.
Samsung's not done
Samsung has come a long way since its plastic design days, but it looks there are plenty of details to iron out when it comes to launching beautifully crafted high-end devices. In the meantime, don't be surprised if your Galaxy Note 7 will ship with certain issues. In fact, if you haven't bought one yet, you might refrain from doing so until Samsung explains some of these potential issues.