In case you didn't know it by now, your Galaxy Note 7 could be a ticking time bomb. Samsung recalled all 2.5 million units it produced to date, and you'd be wise to swap yours in as soon as possible. On top of everything else, we now have the first recorded case of a Galaxy Note 7 catching fire and burning the owner — and it all happened while the person was using the phone.
DON'T MISS: All the reasons Apple's 'boring' new iPhone 7 will be its most exciting iPhone ever
Reddit user brodesto posted an image of the Galaxy Note 7 unit that exploded, saying that he knows the person who used the handset.
"[He] was over the table while using it," brodesto explained. "He burned his hand then dropped in on table as it finished burning. I don't think he was using it while charging though… I'm not sure O gotta ask. The burns are not too intense, but he did get harmed. That table [in the picture below] is not the table he used."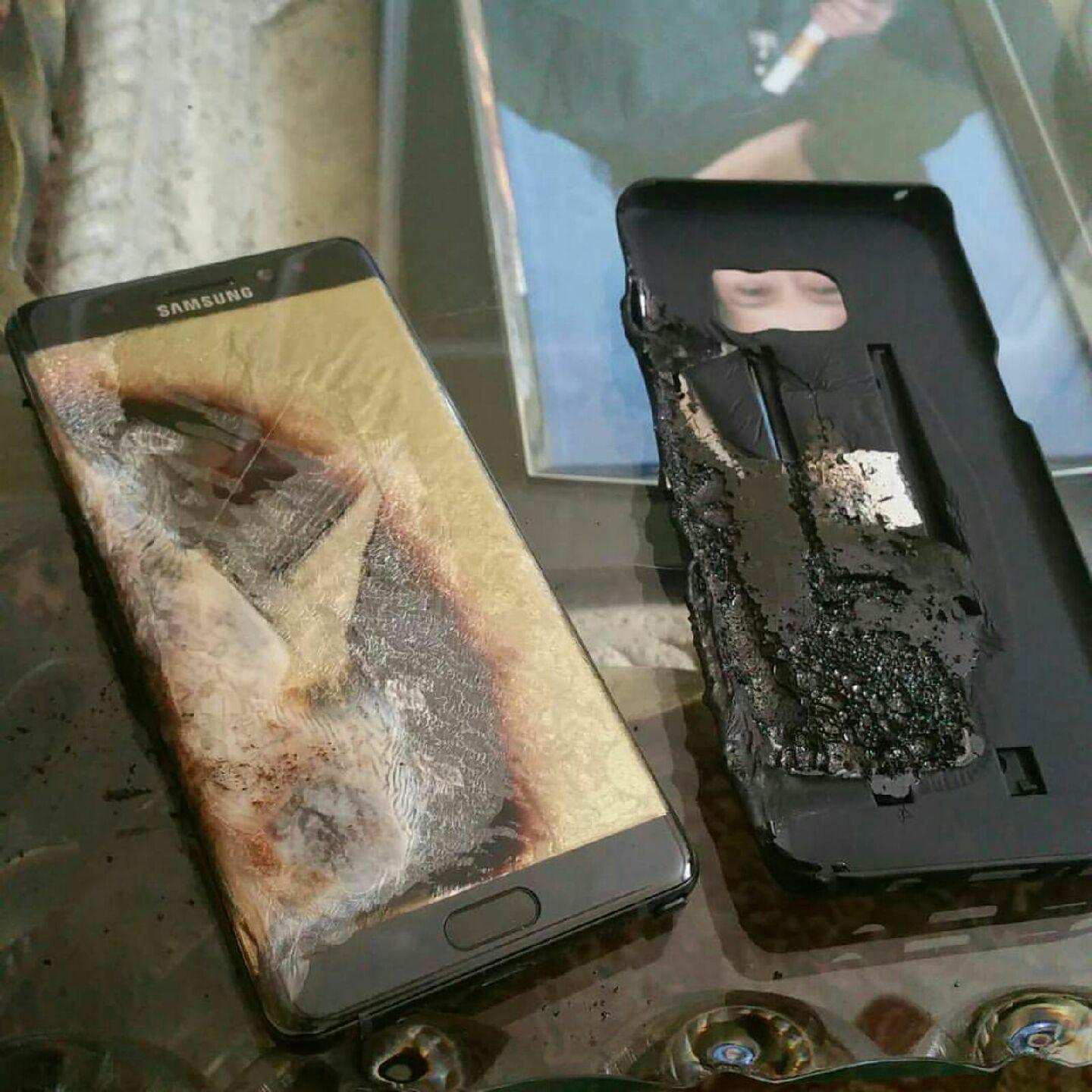 The report follows a similar story from Australia, where an exploding Galaxy Note 7 caused significant damage in a hotel.
Samsung said in its announcement that it decided to recall all Galaxy Note 7 after receiving reviewing 35 incidents. The takeaway from the story is pretty simple: return your Galaxy Note 7 right now and have it replaced rather than risk a similar accident. And no, you'd better not try to see if your device has the right type of battery inside.