If Microsoft can skip Windows 9 and go straight from 8 to 10, Samsung can hop past 6 and go right from 2015's Galaxy Note 5 to this year's Galaxy Note 7. In fact, Samsung's move at least makes sense — it's jumping past 6 so that each year's Galaxy S and Galaxy Note releases have the same number. In Microsoft's case, the company just really, reeeeeally wanted people to forget about Windows 8 so it went straight to the nice round number 10 to start fresh.
A series of rumors has painted a fairly complete picture of the upcoming Galaxy Note 7, which is set to be one of the hottest new smartphones of the year. But now, a new leaked photo may have just confirmed one of the new phablet's most revolutionary new features.
DON'T MISS: Spotify is furious at Apple because it's not a non-profit
A recent report suggested that Samsung's new Galaxy Note 7 will be a beast of a smartphone. Among the supposed specs are a 5.7-inch quad HD Super AMOLED display, a whopping 6GB of RAM, IP68 water and dust resistance, and a 12-megapixel Dual Pixel camera. There was also talk of an exciting new feature that has never been on a Samsung smartphone before: An iris scanner.
The iris scanner will seemingly exist alongside a standard fingerprint scanner to provide even more security. And security, as we all know, is a very hot topic right now.
Earlier Samsung smartphones have also been rumored to include eye scanners ahead of launch, but so far nothing has materialized. So what makes this round of rumors any different? We now have a leaked photo that reinforces the claims: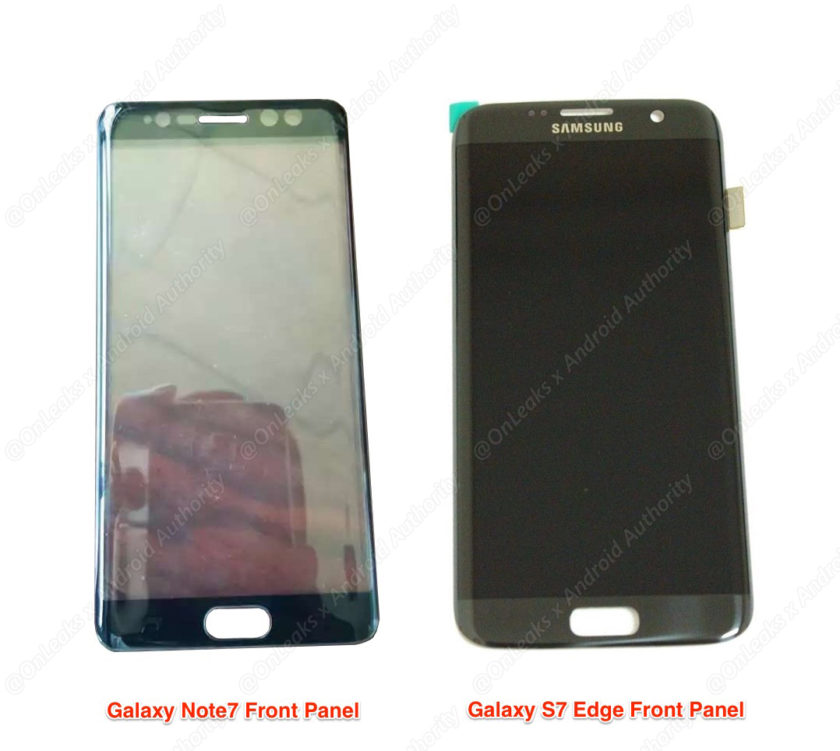 Posted by Android Authority and supplied by well-known component leaker Steve Hemmerstoffer, the image above supposedly shows the front panel from the upcoming Galaxy Note 7. As noted by the blog, there is an extra spaces at the top of the device for large sensors that have not been present on any other Samsung phones. The iris scanning mechanism will seemingly occupy one or both of those extra spaces.
Samsung's new Galaxy Note 7 is expected to be unveiled early next month.