"The reason Uber could be expensive is because you're not just paying for the car — you're paying for the other dude in the car," Uber co-founder and CEO Travis Kalanick infamously said in mid-2014 during an interview. The statement may have seemed overly insensitive for that other dude in the car that made Uber a hit service. But Kalanick was also right. And it looks like Uber will be the first company in the world that will make self-driving rides available to the public. They'll be available in Pittsburgh this summer, and they'll be free of charge. Oh, and to make it all happen, Uber is putting two other dudes in the car with you.
DON'T MISS: Best Buy has 50 hot deals that will be good for just 50 hours
According to Bloomberg Businessweek, the new service will kick off later this month, with Uber customers in Pittsburgh being the first to try out the new service.
The best part about it is that you won't even know a driverless car is coming to pick you up. Rides will be awarded randomly, and the rides will be free of charge initially. Don't expect an empty Volvo XC90s SUV (image above and below) to come pick you up, though.
Uber engineers will man each specially modified car. One person will be behind the wheel, ready to take control of the vehicle at a moment's notice, and the other one will sit in the passenger's seat, with a laptop, taking notes on the entire process.
The customers, meanwhile, will have a tablet in the back that informs him or her of what's going on, so they don't bother the Uber employees with silly questions.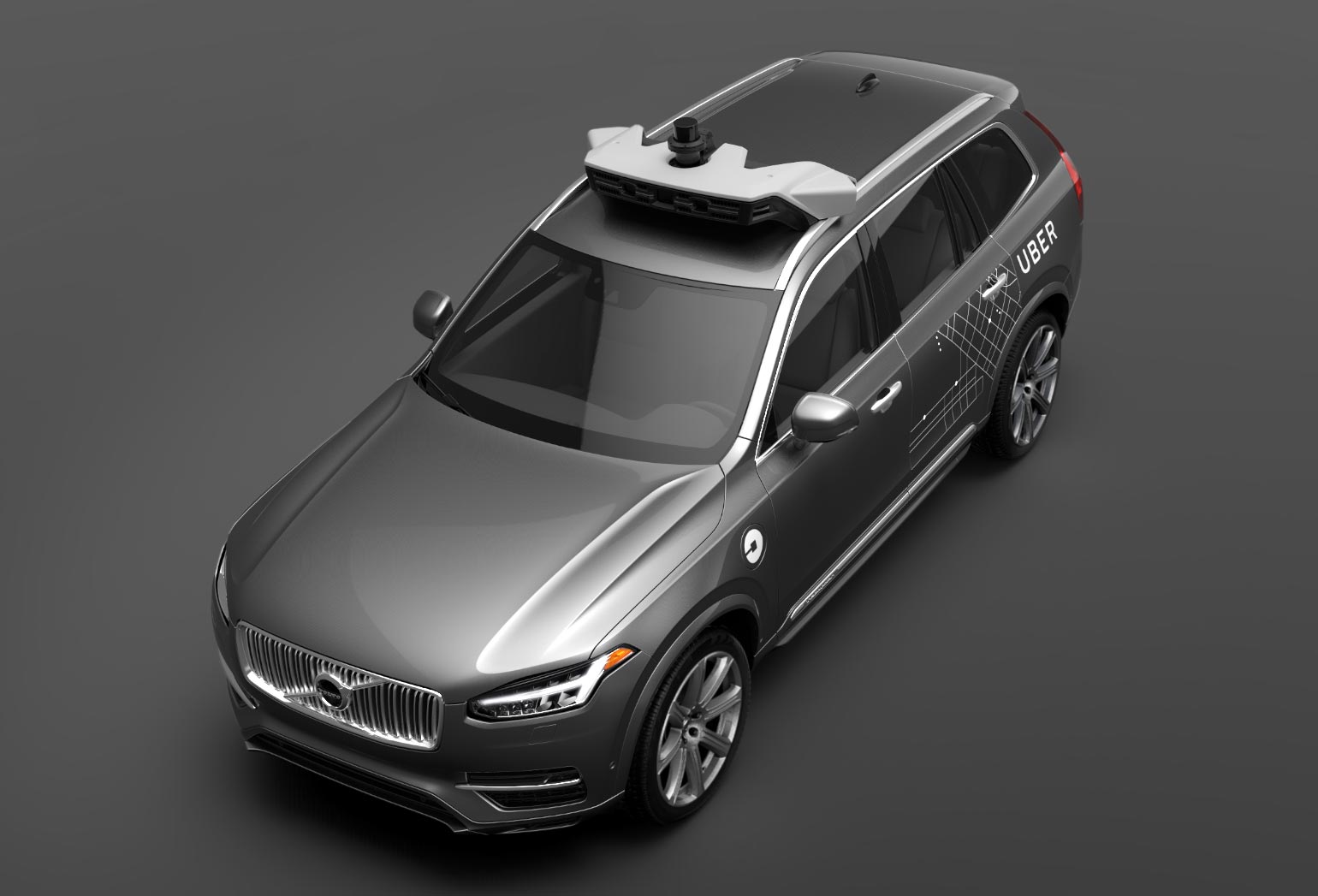 Uber may be seen as a late entrant in the self-driving car business, and you might think it's lagging behind the likes of Google or Tesla.
But the company made it clear that it wants to deploy self-driving cars in the future, and has recently purchased a company that's working on such technology for the self-driving trucks that will populate roads in the future.
In July, Uber agreed to buy Otto, at a rumored price of about $680 million. You might not have heard of it because the company is relatively new. But Otto is a 91-people driverless truck startup, with employees coming from other tech businesses that are also working on car technology, including Google, Apple, and Tesla.
What's exciting about Otto is that its founders are former key members of Google's car operations, who started their own company in January.
"[Anthony] Levandowski, one of the original engineers on the self-driving team at Google, started Otto with Lior Ron, who served as the head of product for Google Maps for five years; Claire Delaunay, a Google robotics lead; and Don Burnette, another veteran Google engineer," Bloomberg notes.
As for the cars, Uber partnered with Volvo for the project. The carmaker will provide 100 modified SUVs by the end of the year.The two companies signed a $300 million deal to develop a fully autonomous car that will be ready for the road by 2021.
Uber will be working with other automakers, as the Volvo deal is not exclusive.
Bloomberg Businessweek's full report on Uber's driverless car plans is worth a read, and it's available in full at this link.