Law enforcement officials have been complaining for quite a while now that encrypted devices and encrypted chat apps are slowing down investigations. Key evidence that could be used in criminal cases is protected by encryption, making it hard for police to crack those devices and obtain the evidence they need. Now a recent report from the UK shows what modern technology can do when access to apps like WhatsApp is obtained. Cops in Wales managed to use a picture sent via the popular chat app to extract fingerprints belonging to a suspected drug dealer. That evidence was then used to obtain convictions.
The following image is the photo in question, showing a hand holding a bag of ecstasy pills.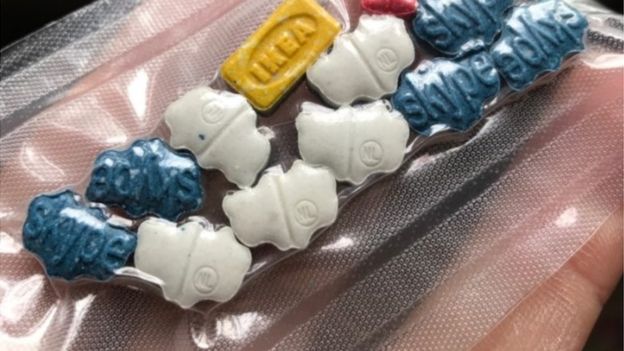 It turns out that the visible part of a finger at the bottom of that photo was enough to extract a viable fingerprint that could then be used to identify the criminal. As a result, the South Wales Police's support unit helped secure 11 convictions.
These are the first convictions in Wales that used fingerprints obtained from photos, the BBC reports. The police work has been described as "groundbreaking," and officers are paying more attention to photos on phones to be used as potential evidence.
"It is an old-fashioned technique [fingerprinting], not new," South Wales Police's Dave Thomas told the BBC. "Ultimately, beyond everything else, we took a phone and looked at everything on it – we knew it had a hand with drugs on it. These guys [the dealers] are using the technology not to get caught and we need to keep up with advancements."
The image did not find a match on national databases, but police had an idea of who they believed was behind the drug operation.
"While the scale and quality of the photograph proved a challenge, the small bits were enough to prove he was the dealer," Thomas said. "It has now opened the floodgates and when there is part of a hand on a photograph, officers are sending them in."
He added that police wants to be able to extract digital evidence in a matter of minutes after a crime has been committed and use it to quickly apprehend suspects.
"That will work through remote transmission – scanning evidence at the scene and sending it back quickly for a match," he said. "It's the future. We are not there yet but it could significantly enhance the ability of the local bobbies to arrest people very quickly."