Facebook's video ambitions continue to grow, and it's clear the company wants a piece of all that video streaming that happens online. Facebook just revealed it's working on its own news station that will feature content from various partners. On top of that, Facebook just launched its own game streaming service to take on Amazon's Twitch or Google's YouTube.
Fb.gg is the new game streaming portal where you can stream all your Fortnite sessions if you want to try something other than Twitch.
Facebook on Thursday unveiled its Level Up Program for emerging gaming creators.
The program will be available in the coming months, and will give creators "information and tools to jumpstart their communities and earn money for their work."
Facebook Stars is Facebook's monetization program for Level Up, which allows fans to support their favorite gaming creators "by purchasing and sending virtual goods during live streams." This is exactly where a Facebook-owned cryptocurrency would work.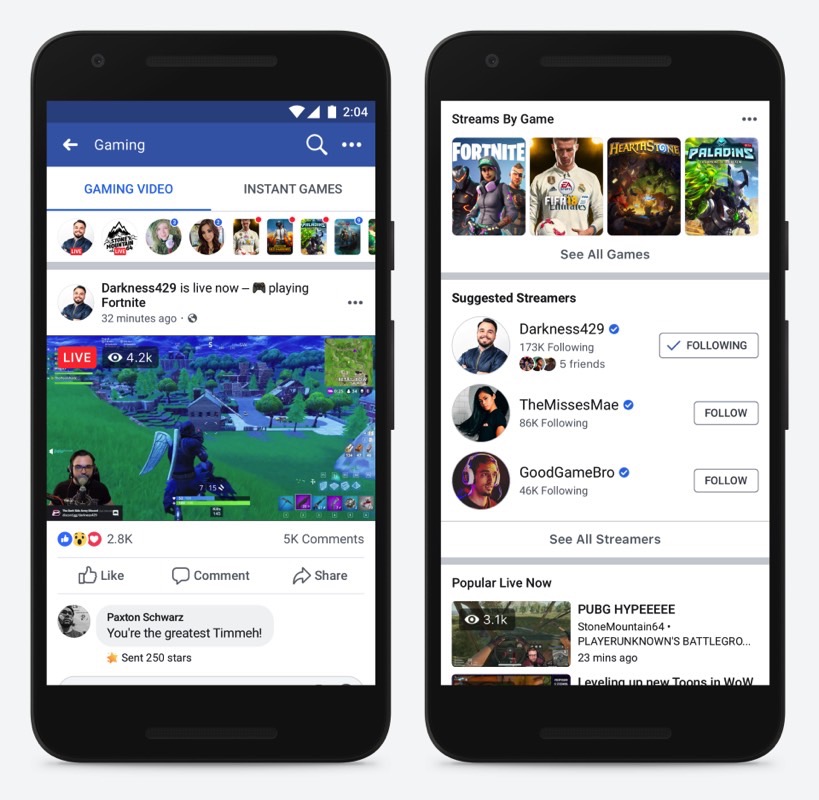 Level Up members will also get early access to new features for live streaming. The Game Creator is available at this link, and Facebook says it'll invite more people to Level Up in the coming months.
Meanwhile, you can go to Fb.gg to access gaming video content, including both live and prerecorded gaming video.
The service will feature content based on what Facebook knows you like, including creators and games you follow, Pages you like, and Groups you're in. In the future, Fb.gg will also feature esports competitions and content from gaming industry events.
Time will tell whether Facebook actually has a chance at competing against Twitch, which is, without question, the place for live streaming games.
But it sure looks like Facebook is very interested in gaming. It will even have its ow booth next week at E3 in Los Angeles — more details about that are available at this link.