The US government has been engaged in a war on drugs for years, and while it scored many renowned victories against prominent drug lords, drugs are still entering the country. As it turns out, the cartels use incredibly advanced gear to ship their product across the border.
DON'T MISS: Leaked photos show a real iPhone 7 powered on for the first time
Speaking to Interpol senior advisor Marc Goodman, Business Insider has discovered some of the gadgets traffickers use to make sure their cargo can be delivered unhindered by law enforcement anti-drug operations.
The cartels use sophisticated technology for transporting the "goods," but also for other purposes, including communication, surveillance, and defense operations.
Communication is key to any successful business, and the cartels know it. The Zeta drug cartel created its encrypted cellular network that uses antennas and repeaters installed all over Mexico. The equipment is hidden in remote locations and is connected to solar power, while radio-receiving cell phones and Nextel devices are used for talking. Who configured it all for the drug lords? Kidnapped engineers, of course.
Transporting the drugs also requires efficient use of technology. We're at the dawn of self-driving vehicles, so Goodman expects smugglers to employ unmanned drones, cars, and even subs to transport narcotics.
Law enforcement has already captured drones trying to move limited amounts of heroin across the border (a few dozen pounds of product). But cartels are beefing up security around them with measures supposed to block drones that Homeland Security is using to capture drug shipments. Cartels can spoof Homeland Security drones, and jam GPS signals, so that drones can't figure out where they are.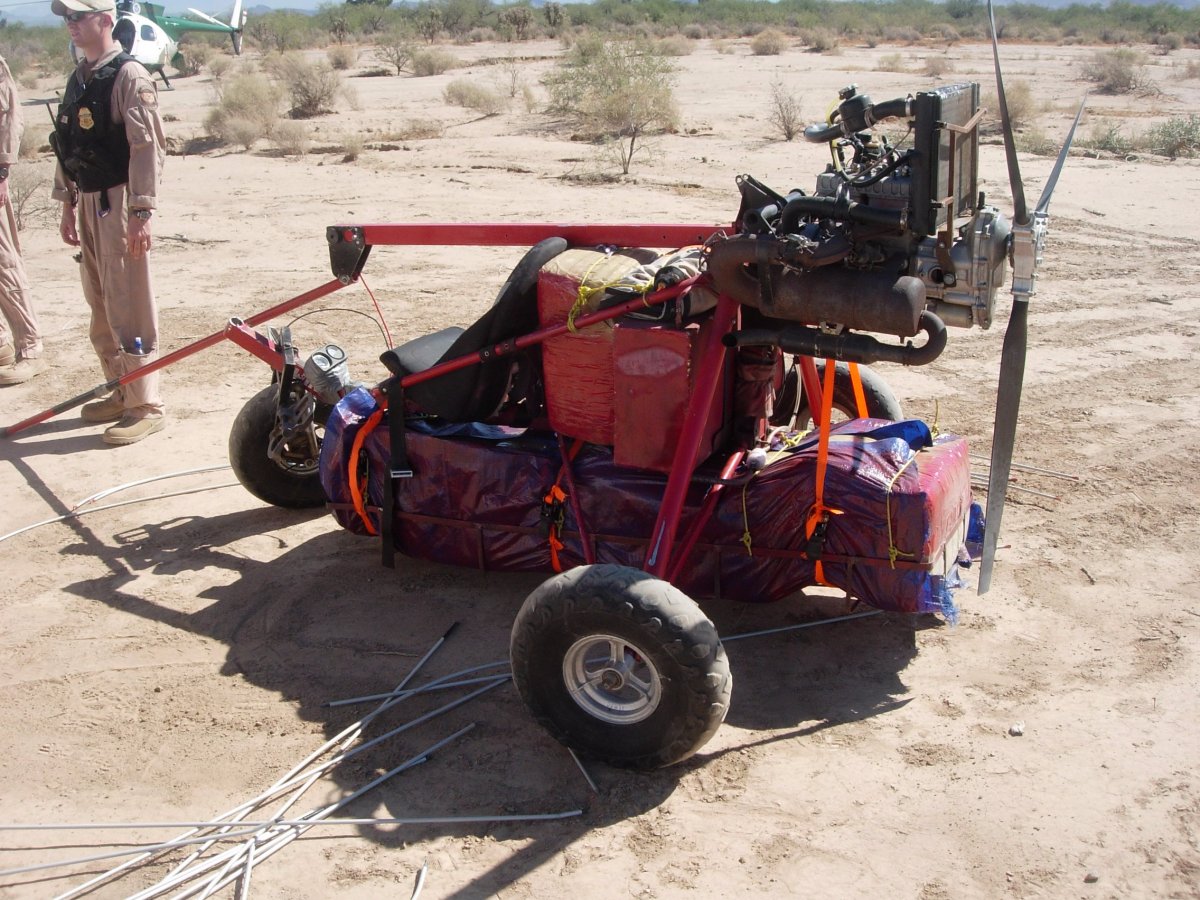 In addition to drones, ultralight planes with quiet engines can also be used to move drugs. They can fly at over 70 miles per hour, and carry more weight than drones.
But the most successful way of smuggling drugs is by boat. Submarines to be more precise, like the one in the picture above. 80% of drug smuggled from Mexico come via a maritime route, and 30% of those are narco subs, Business Insider notes. The subs can carry as much as 7.5 tons of cocaine, and they're kind of difficult to catch. They're made of lead so they can't be detected with infrared, and they can't be found with radar or sonar because they sit below the water.
Finally, drug lords need protection, and they're building their surveillance systems that can record various vantage points. Furthermore, they use rocket launchers and have designed tanks of their own meant to withstand attacks and smash through traffic and blockades.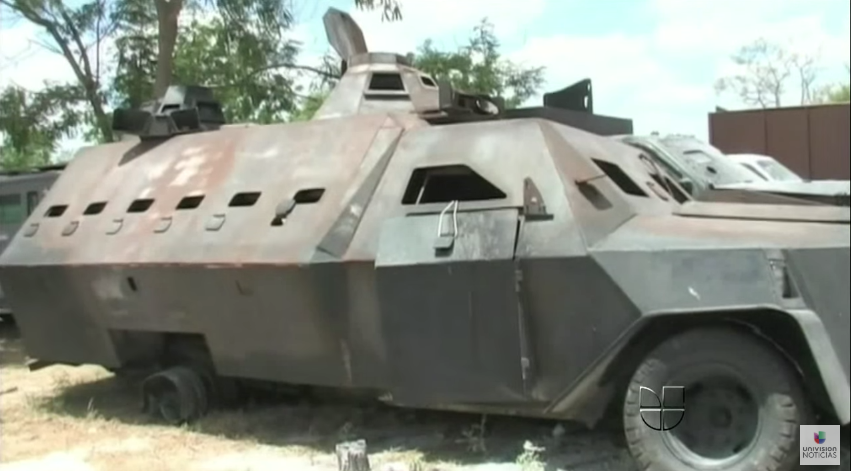 The full Business Insider article is available at the source link, complete with more images and details about cartel operations.