In just a few days, the Galaxy S9 will become official, at which point Samsung and its partners will tell us exactly how expensive it'll be. Most reports expect the phone to cost $100 more than its predecessor, which means it'll still be more affordable than the iPhone X's entry price of $999.
However, the first $999 Android phone is here a few days early, and we totally didn't see it coming.
Announced on Thursday, a few days before Mobile World Congress kicks off in Barcelona, the Cat S61 is the handset in question. If that doesn't sound familiar, that's because you're probably not shopping for rugged smartphones that pack exciting new features like a thermal imaging camera, or indoor air quality sensor.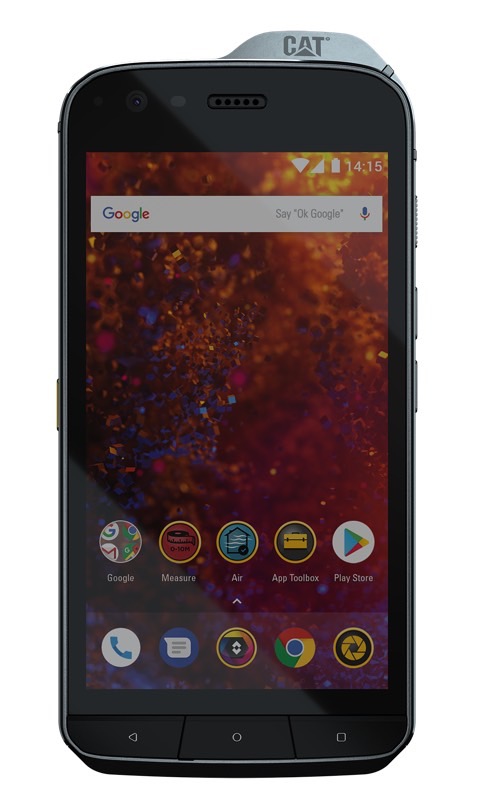 The Cat S61, the successor of the Cat S60 that we saw a few years ago, will retail for $999 when it launches in the second quarter of the year.
That price gets you a 5.2-inch display with Full HD resolution and Gorilla Glass 5 glass, Qualcomm Snapdragon 630 processor, 4GB of RAM, 64GB of storage, microSD support, 16-megapixel camera, 8-megapixel selfie camera, Bluetooth 5.0, NFC, LTE, dual-band Wi-Fi, and 4,500 mAh battery. All but the processor choice are great features for a high-end Android phone. Moreover, the handset will run Android Oreo at launch, and it's going to be upgraded to Android P down the road.
But it's the other features that will make this one shine.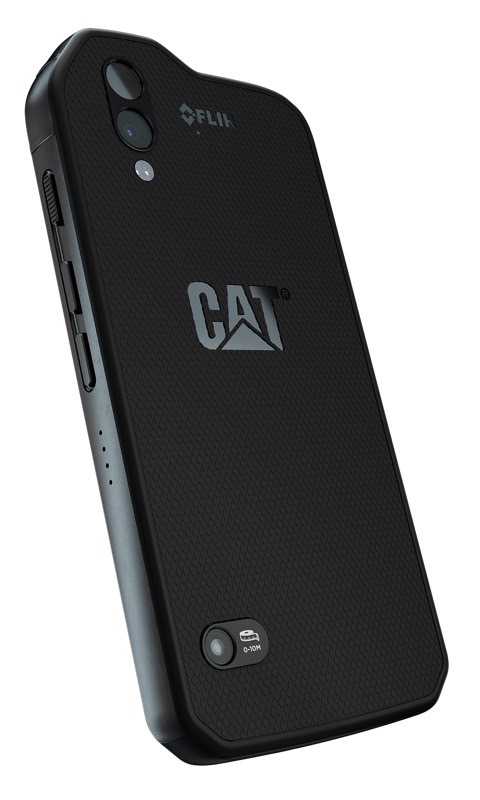 The Cat S61's display works with gloves on and with wet fingers.
The FLIR thermal camera has been upgraded to measure temperatures ranging from -20°C to 400°C and does live streaming of thermal images as well.
The built-in Sensirion air quality sensor will alert users of high levels of indoor air pollutants (Volatile Organic Compounds or VOCs) that can come from paints, solvents, carpets, furniture, and cleaning products. The sensor also reads humidity levels and temperatures.
Then there's a laser-assisted distance measurement tool that lets users measure point-to-point distances of up to 10 meters. The data is saved within the image, and other measurements can be done without returning to the site.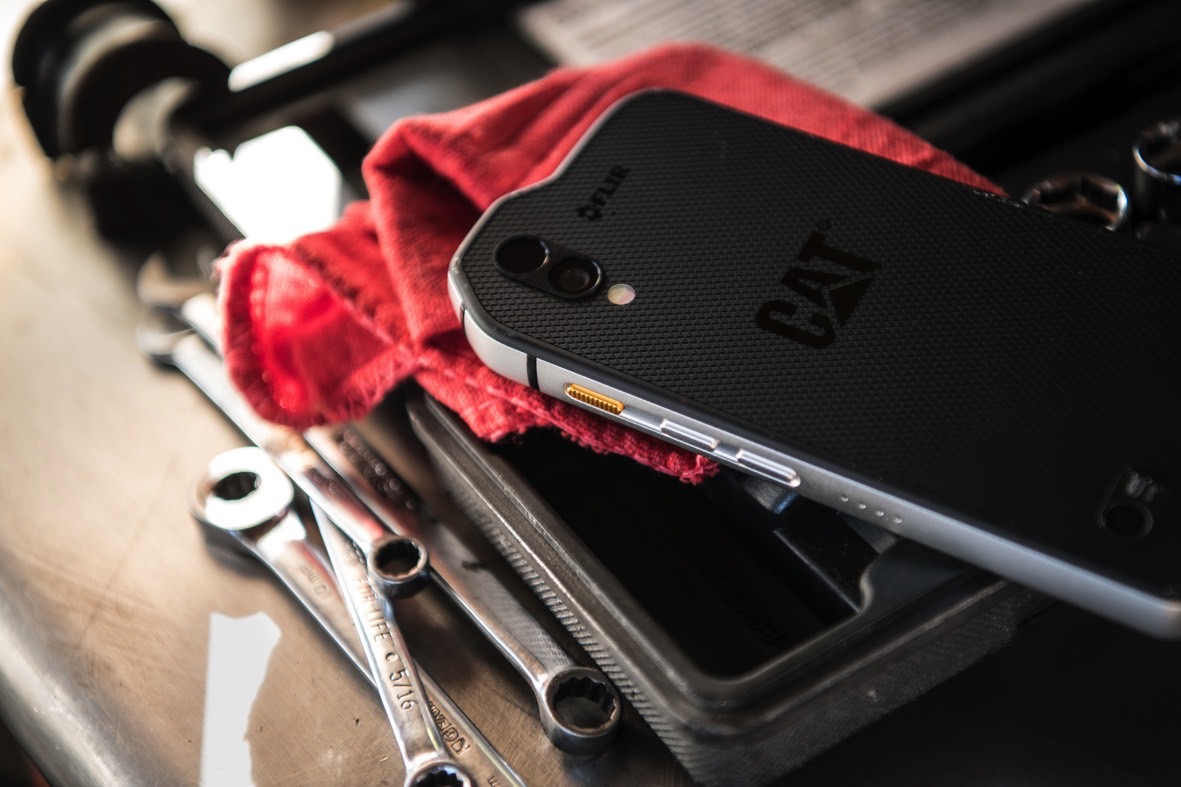 Finally, the phone has an aluminum-reinforced frame, MIL Spec 810G rating and IP68 dust and waterproof certification. In other words, this bad boy is built to last.
The phone isn't as pretty as the Galaxy S9, but that's just because we're looking at a device that has a particular set of skills, and gorgeous design had to be sacrificed.