Blue, a company known for their microphones and recording equipment, has rolled out a new line of premium headphones. The prices go from $250 to $700, but the sweetest spot for most people would probably be the $400 Sadie over-ear headphones. For the price, you get an integrated amplifier that's supposed to give you high-quality, distortion-free audio like you'd get from a fancy headphone pre-amp, but in a setup that you can take with you.
The fit is probably the best part of these headphones: a pair of articulating arms adjust to fit your ears perfectly, and memory foam pads mean you can wear them for a long time without it being uncomfortable.
The company claims that the design was inspired by the suspension system race cars use. While that might be a stretch, the built-in amplifier allows them to get about as loud as one, and the closed-ear design blocks out external noise very well, so you could definitely use them in a crowded area to enjoy your music in peace.
As for style, they're a clean dark grey with metallic accents, and you can tell right away that they're top of line cans. The nice thing is that unlike a lot of other headphones, they aren't super gaudy, and they don't make you look like a wanna-be club D.J.
When it comes to practicality, things also look good. The headphones come with a 4-foot aux cable with iPhone controls that allow you to play, pause and skip songs, as well as a longer 10′ cable to use with a desktop computer, or anywhere where you need a bit more wiggle room.
As for the sound, it's about what you would expect for headphones that retail for about four hundred dollars: it's clear, warm, and the integrated amplifier allows you to crank up the volume without distorting the sound quality. Sadly, that's really the best thing you can say about the amp: it means you don't have to crank the volume on your smartphone, so you don't get swamped with distortion. But you're still relying on your smartphone's amplifier for the original signal, so you're never going to get the kind of audio quality you would with a pre-amp and a better-definition source.
The amp has two settings, a regular amp mode and Amp+, which is supposed to emulate the sound of vinyl records. In practice, Amp+ is louder than the regular amp setting, but other differences are difficult to discern. In some ways, I think Blue's missed an ideal chance here: one of the benefits of smartphones without traditional headphone jacks was supposed to be headphones that connect with a Lightning or USB-C connection. Those headphones would use their own internal amp rather than the phone's amplifier, allowing for much better audio quality.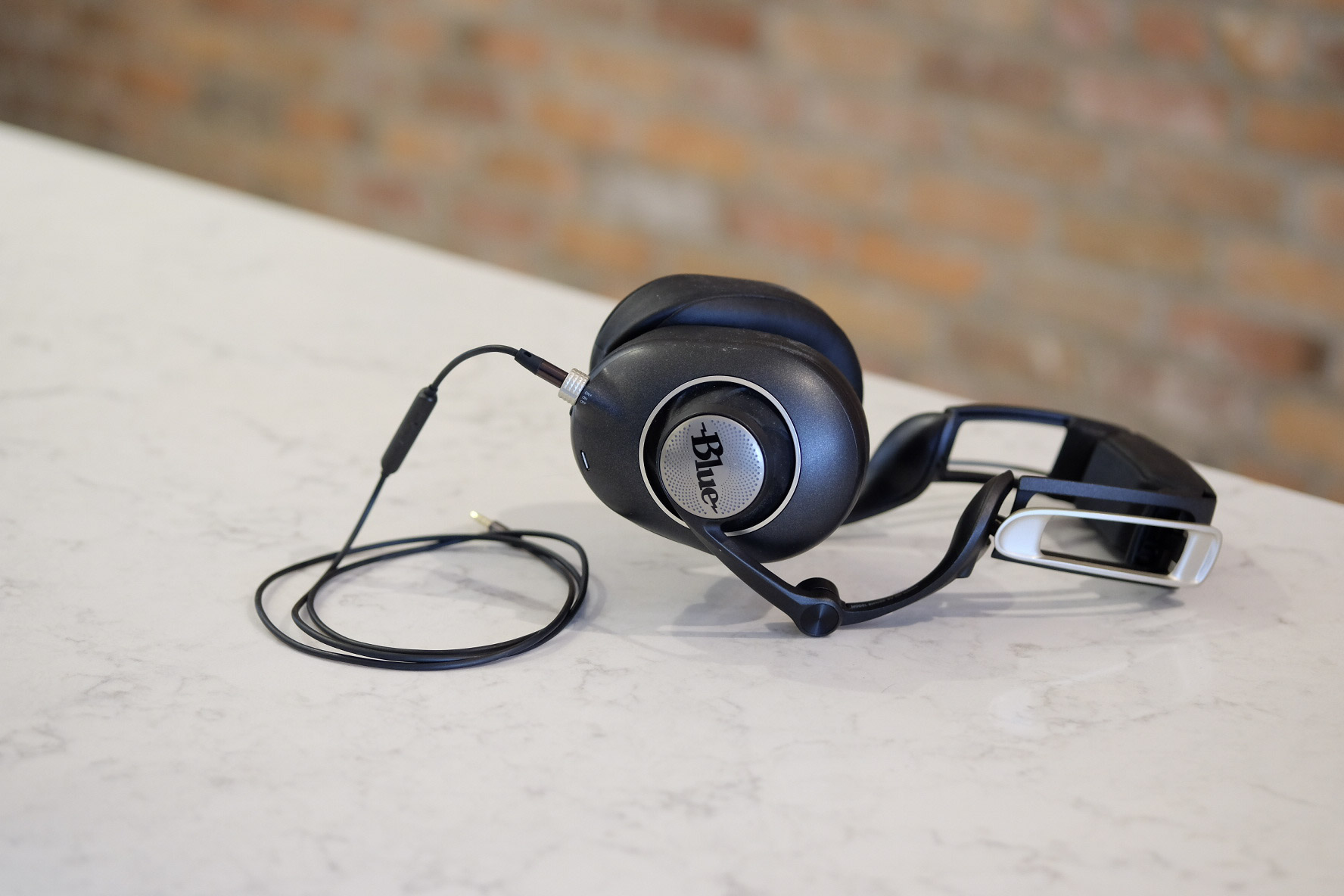 The Sadies already have the difficult part of that, namely the dedicated amplifier. With an optional Lightning or USB-C connector, I could see a major improvement in sound fidelity, and an option to play high-bitrate music without the limitation of the iPhone's audio circuitry.
Without a standout feature like that, the Sadies become like any other pair of expensive, great-sounding on-ear headphones. The sound is great, fit is exceptional, but $400 is still a high asking price for a standard, cabled pair of headphones.