After a few days of panic and despair, the crypto world returned to growth on Wednesday. Well, Bitcoin and all other coins are still down significantly compared to their mid-December and early January heights, after two "bloodbaths" that likely purged many scared investors. However, the digital coins made significant gains in the past 24 hours, and they're either holding strong at previous levels or continuing their climb.
And that's in spite of headlines that mention various comments made by significant figures in the banking world who likened cryptocurrencies to Ponzi schemes.
As of this writing, Bitcoin is up 2.24% to $8,365, while Ethereum and Ripple are slightly below yesterday's average prices. Bitcoin Cash is surging, with a 20% increase in price right now. Litecoin is the only cryptocurrency of the top 10 coins that showing a more consistent drop, at 3%, But we're far from the dips we witnessed in previous days: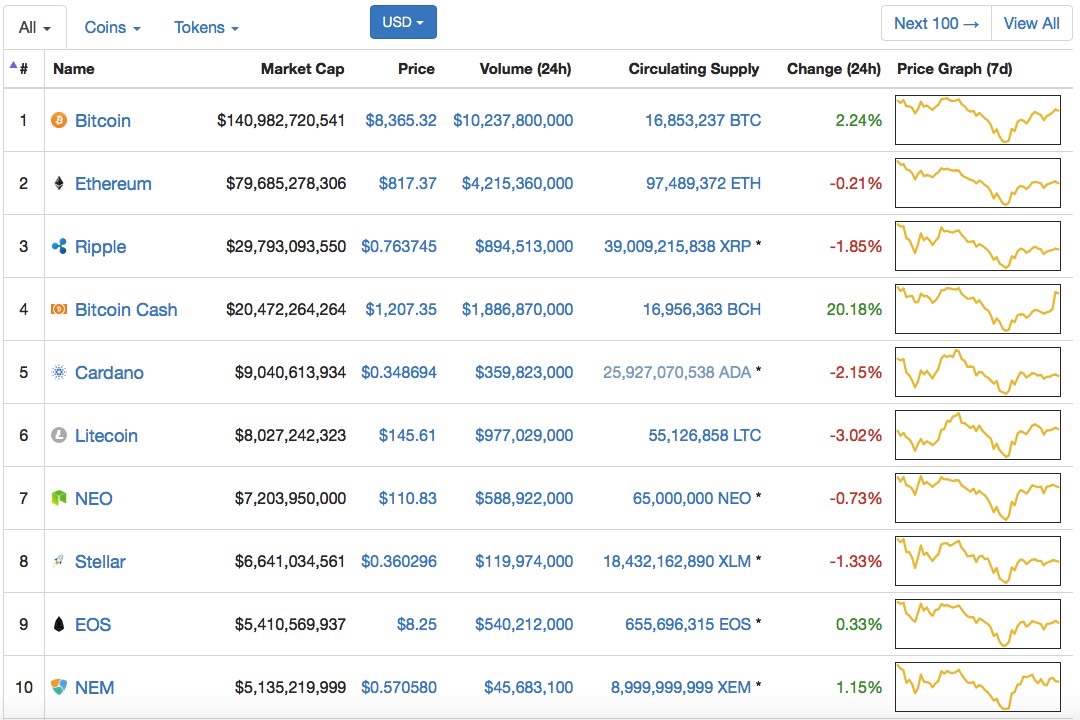 So what happened in the world of finance?
Yves Mersch, a member of the executive board of the European Central Bank (ECB) said in a lecture at the Official Monetary and Financial Institutions Forum in London on Thursday that "Virtual currencies (VCs) are not money, nor will they be for the foreseeable future."
He also compared them with Ponzi schemes, Business Insider explains "Like in Mr Ponzi's schemes, those investors hope for future price gains and believe they will find a greater fool to sell to before the inevitable crash. Under these conditions, VCs exhibit wild fluctuations in value, meaning that they cannot be trusted as a store of value."
But not all coins are Ponzi schemes, are they, ECB execs? Per CCN, president of the ECB Mario Draghi said publicly that European banks could hold positions in Bitcoin.
"However, recent developments, such as the listing of Bitcoin futures contracts by US exchanges, could lead European banks too to hold positions in Bitcoin, and therefore we will certainly look at that," he said while delivering the opening statement and closing remarks at the European Parliament meeting this week.
The World Bank president, Jim Yong Kim, echoed those Ponzi remarks. But the World Bank is also interested in cryptos. ""In terms of using Bitcoin or some of the cryptocurrencies, we are also looking at it, but I'm told the vast majority of cryptocurrencies are basically Ponzi schemes," Kim said, according to Bloomberg.