Hopefully your Labor Day is already going great. Just in case, we've hot a solid batch of paid iPhone and iPad apps that are all on sale today. Grab them while you can before these sales end.
MUST SEE: Reliable sources say iPhone 7 will come in not one but two brand new colors
These are paid iPhone and iPad apps that have been made available for free for a limited time by their developers. There is no way to tell how long they will be free. These sales could end an hour from now or a week from now — obviously, the only thing we can guarantee is that they were free at the time this post was written. If you click on a link and see a price listed next to an app instead of the word "get," it is no longer free. The sale has ended. If you download the app, you will be charged.
Live 2 GIF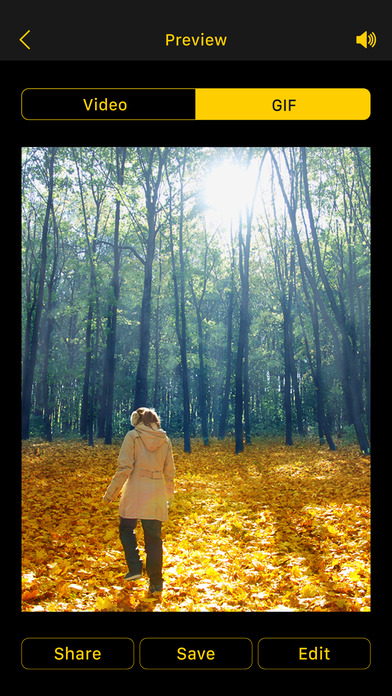 Normally $7.99.
Save and share your Live Photos as GIFs and videos!

We enable you to make GIF and Movie from Live Photos at ease. With Live 2 GIF, you can share your Live Photos with your friends on iMessage, Facebook, Instagram, Whatsapp, Email, and many more.

Live 2 GIF comes with a simple, powerful video editor that finally puts you in control. Beginner or expert – you'll be producing high quality videos in minutes.
– Choose from a wide range of custom filters to adjust the tone of your video
– Easily cut or crop to any size
– Change the video fit any aspect ratio (such as 4:3, 16:9, 3:2 etc)
– Have total control over the colours – adjust all the channels
– Tweak the contrast, brightness, temperature, saturation

What's even better, we don't charge you upfront or limit your usage. You can export as many times as you like. If you appreciate our effort, kindly do a single in-app purchase to remove ads and support our ongoing development.

**IMPORTANT: Live Photos can only be taken by iPhone 6s and iPhone 6s Plus.**
MemoMa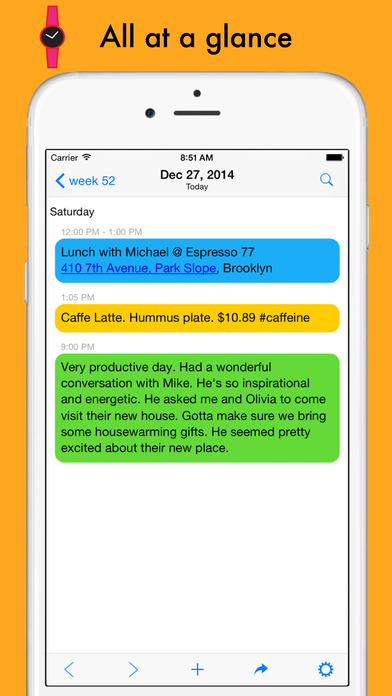 Normally $3.99.
MemoMa is a notes app that you can write your memos, ideas, journals, or any kind of text directly into your iPhone calendars. You can add a note very quickly by tapping a plus (+) button, and your note will be registered with a time stamp. You can also add a calendar event using MemoMa.

You can start your day by checking MemoMa's today's view. That is where the app starts when you launch it. It shows all of your notes and events for the day. Everything you write is displayed on your timeline, so you don't have to expand each item. Scroll through the day with your finger to learn all the details, including addresses, emails, URLs, whose hyperlinks can lead you to external resources. If you want to copy one of your notes or events, long press it and the text will be copied to the clipboard.

You can move to another day by swiping left or right, or by specifying a date. If you have difficulty finding a specific note or event, expand the view to a week, a month, or a year.

A full text search not only helps you find a specific note or event, but tells you how many entries fit your criteria for a specified period. And, it can be displayed in both chronological and reversed chronological orders. It helps you track down how many times you've had a certain activity, and lets you know when it happened the first as well as the last time.

What MemoMa Can Do:
– Create and edit plain text notes with date and time stamp.
– Create and edit calendar events.
– View entire texts for a given period (e.g., a day, a week, a month or a year) without having to open each event or note.
– Copy a note's or event's detail to clipboard.
– Hyperlink addresses, URLs and phone numbers to launch external apps.
– Full text search within given period (up to a year).
– Search results in chronological and reversed chronological orders.
– Create notes and events off-line.
– Change text size through system settings.

CAUTION: MemoMa has the following limitations:
– Cannot insert image, video, audio or other multimedia content.
– Cannot change fonts or format rich text.
– Alarms, reminders and invitations are not supported
(it can be set but, the functionalities are delegated to iPhone's main calendar app)
Simpler Contacts Pro
Normally $4.99.
Your address book is a mess?
Simpler will fix it in few seconds!

MAIN FEATURES
○ Merge all duplicate contacts with one tap!
○ Powerful Search
○ Save your own contact groups
○ Instantly send group text & email
○ Share your groups with colleagues, friends and family
○ One tap to backup your contacts!
○ Quickly find the contacts you need

Simpler is a completely redesigned contacts app that makes your address book light, smart and user friendly.

SIMPLY MERGE DUPLICATE CONTACTS
○ Merge all duplicate contacts with one tap!
○ Find & merge contacts with similar names.
○ Find & Merge contacts with duplicate phone or email.

CLEANUP
○ Remove contacts without name
○ Remove contacts without phone & email

BACKUP
○ One tap to backup your contacts!
○ Quickly export your backups to Dropbox, Google Drive, Email
○ Keep your contacts safe in the cloud!
○ Easily restore your contacts from any mobile device!
○ Move contacts between accounts (Exchange, iCloud, Local Address Book)

GROUPS
○ Save your own contact groups
○ Instantly send group text & email
○ Share your groups with colleagues, friends and family

SMART DIALER
○ Beautiful dialer to call and add new contacts
○ T9 Dialer – quickly search by name & numbers
○ Quickly find the contacts you need

FAVORITES
○ Simply choose your Favorite contacts
○ One tap to: Voice Call / Text / FaceTime / Email

SMART FILTERS
○ Quickly find the contacts you need
○ Filter contacts by Company & Job title
○ Filter contacts by upcoming birthday & creation date

AVAILABLE IN 15 DIFFERENT LANGUAGES
English, Español, Français, Italiano, Deutsch, Português (Br.), 中文 (Simplified), 中文 (Traditional), 日本語, 한국어, Nederlands, Русский, Türkçe, العربية, עברית
Vanish Weight Loss Tracker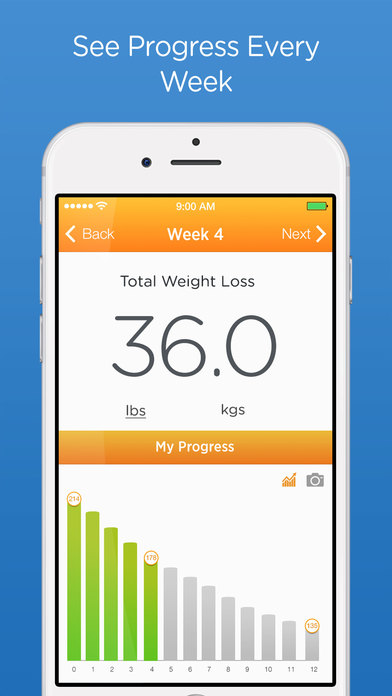 Normally $0.99.
Keep track of your weight loss goals and post progress photos straight to Instagram with the Vanish 12 week weight loss tracker.

Perfect for Bikini Body Guide, Fit Girl Guide and other 12 week body transformation programs.

Enter you starting and goal weight, then update each week as you get closer and closer towards your goal. Take selfies along the way and share before/after comparison photos direct to your Instagram fitness account in one click.

Great for keeping all those fitness selfies & healthies in one place and off your iPhone photo app.

No registration or personal data required, the app is perfectly anonymous and all your stats and photos are deletable at any time from within the setting section.

Share your progress, stay motivated and see real progress with the Vanish 12 week weight loss tracker app.
Download Vanish Weight Loss Tracker
Calories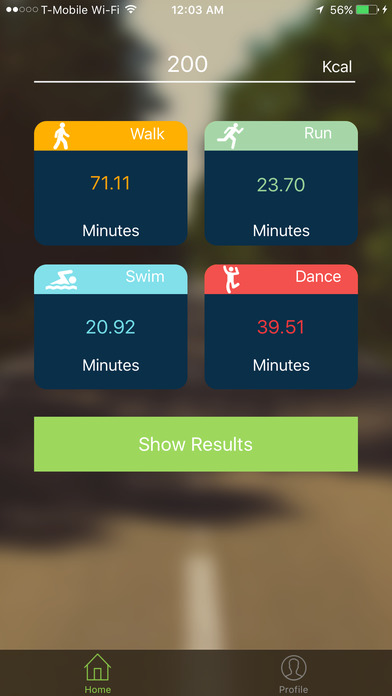 Normally $0.99.
This is a calorie burn calculator. But not the usual one which tells you how many calories you burned doing certain exercises for a certain time. Actually, it does the opposite.

This Application counts how long you should do an activity to burn certain amount of calories. Enter your age and gender, enter your height and weight, the calories you wish to burn and it will tell you how long it will take to burn those calories. Knowing the time you have to expend, in conjuction with a sensible diet can help you lose weight.

You will see how long it will take for you to burn calories you have consumed doing what you usually do during the day.
NaviHub
Normally $2.99.
…THE IDEAL COMPANION TO GOOGLE MAPS!

The best place to plan your trips with multiple destinations, save, manage and share your favourite locations with friends and family.

*** Beware of imitations! Other apps only allow you to share your CURRENT location, but not ANY DESIRED LOCATION ON THE MAP or your SAVED FAVOURITE LOCATIONS! ***

* THE BEST PLACE TO KEEP ALL YOUR FAVOURITE LOCATIONS ORGANISED!

* SAVE UNLIMITED FAVOURITE LOCATIONS

* ONE-CLICK NAVIGATION (via GMaps or Apple Maps)

* ADVANCED SEARCH OPTIONS:
– SHORT PRESS: shows all places nearer to the current marker regardless of their GMaps ranking (it also shows places with low ranking).
– LONG PRESS: shows only the most highly ranked places around a given marker (relevance according to GMaps ranking).
– IDENTIFY USEFUL POI BEFORE REACHING A NEW LOCATION: place a marker on the map and press any of the POI buttons (hospitals, pharmacies,
petrol stations, ATMs, hotels, restaurants, police stations, etc…) to find out what is around that marker.

* ONE-CLICK SHARING
– Share current position / off road position / favourite locations / a position on the map / a G_route
– Supports Facebook, WhatsApp, Twitter, Email, iMessage, SMS
– Send your position in case of an emergency
– Copy coordinates to clipboard

* APPLE WATCH NOW FULLY SUPPORTED!
– Navigate to your favourite locations from your wrist
– Find Points Of Interest (POI) around you with a tap

* MANUAL ENTRY OF COORDINATES (expert mode)

* GET THE STREET ADDRESS STARTING FROM GIVEN COORDINATES (Geocoding)
Infinity Walls
Normally $1.99.
Infinity Walls App, can download 4K Extremely High Quality HD Wallpapers
* The most gorgeous app to discover, save and collect favorite wallpapers among different categorys.
* Support to design wallpapers for all resolutions of Apple Devices.
* Optimised the UI design for iOS 9 & iPhone 6(s/plus).

※ Features ※
1. 10+ hot theme categories
2. Design wallpapers for all of the iOS device resolutions.
3. Support wallpaper saving.
4. Support wallpaper subscription;
5. Support sort wallpapers by hits or upload time.
6. Wallpapers update weekly.
Remote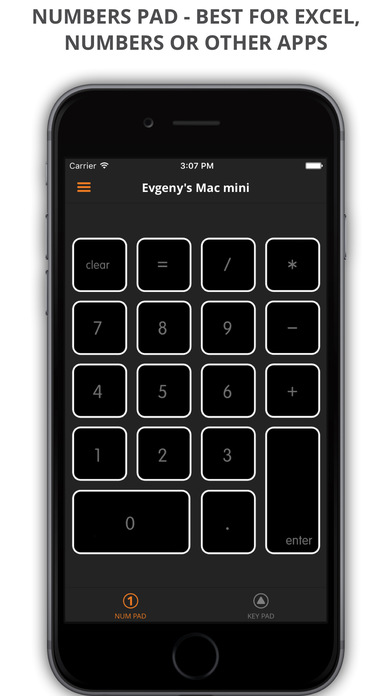 Normally $1.99.
Working with Excel or Numbers and need quickly enter lots of numbers?
Using your Mac to do presentations in Power Point or Keynote?
Look no further, no need for additional hardware, one app, quick and easy setup.

SUPER EASY SETUP:
1. Install this app
2. Download and install app on your Mac from https://tiny.cc/macrc
3. Connect to the same Wi-Fi
4. That's it :)

REQUIREMENTS:
Mac Mini, Macbook Air, Macbook, Macbook Pro or Mac Pro with OS X 10.7 or newer
iPhone or iPad with iOS 8.0 or newer
8Sunrise
Normally $0.99.
An alarm clock that rings with the sunrise using your current location with Fitbit integration.

Particularly suitable for:
Anyone who has things to do before it gets dark.
Anyone who wants to wake up with the sun.
Photographers and TV/Movie film crews.
Mountain climbers, anglers, etc.
And people who want improve personal productivity

————————————————-

– 8Sunrise works even with the app is not running! Set your alarm and go. Use other apps, browse the web, save your battery, set and forget!

– 8Sunrise also supports integration with Fitbit fitness trackers. Use Fitbit tracker to wake up with silent vibration.

————————————————-
– Alarm will not sound when "Do Not Disturb" is on
– Alarm will only vibrate once when the ring/silent switch is set to silent.
————————————————-
– All times and dates are displayed in the default device timezone.
– All calculations are approximate.
– For latitudes greater than 72 degrees N and S, calculations are accurate to within 10 minutes.
– Errors in displayed times can be expected to increase as the distance from the equator increases, as elevation increases or decreases from sea level, and due to the surrounding terrain conditions.

Continued use of GPS running in the background can dramatically decrease battery life.