The original incarnation of the Apple Watch was certainly novel and ambitious, but there's no disputing that the device had its fair share of shortcomings. Not only was the device sometimes frustratingly slow to use, the interface itself was uncharacteristically clunky. Over time, though, Apple steadily improved the overall user experience on the Apple Watch. Not only is the device today much faster with a cleaner interface, but Apple has also added a number of compelling new features, such as the inclusion of cellular connectivity on last year's models along with improved heath tracking features.
Throughout all this, the Apple Watch form factor has remained unchanged. Sure, Apple will occasionally debut new watchbands, but the overall design of the casing and display itself has remained exactly the same. With the fourth-gen Apple Watch on the horizon, that may be about to change. According to a recent report from analyst Ming-Chi Kuo, the next-gen Apple Watch models will incorporate larger displays.
The current Apple Watch is available in two sizes, one with a 38mm display and another with a 42mm display. The new Apple Watch models will reportedly feature 39.9mm and 45.2mm displays. Though it's possible that the casing itself will get larger, it stands to reason that Apple managed to increase the display size by reducing the size of the bezels. All told, the display area on the Apple Watch is poised to increase by upwards of 38%, a design which should make the device much easier to use for both viewing content and navigating within apps.
Here Watch developers, I added screen dimensions in mm and pixels.

38mm Series 4 is 38% more screen area
42mm Series 4 is 35% more screen area pic.twitter.com/oLd6G8rqce

— Ryan Jones (@rjonesy) July 11, 2018
On a related note, Ben Geskin put together a series of mockups to help illustrate what Apple's next-gen Apple Watch models might look like. Suffice it to say, the new models — assuming the mockups are accurate — are going to be incredibly sleek.
Here's how the Apple Watch Series 3 matches up against the Series 4 model.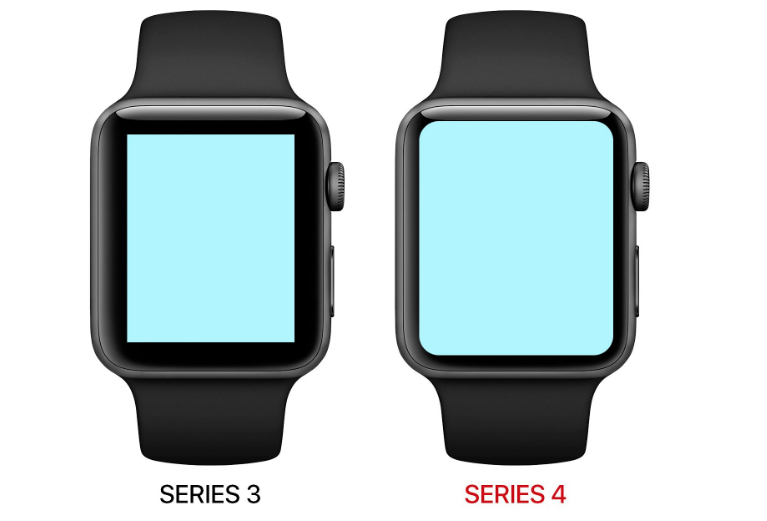 A few other mockups of the rumored 45.2mm models can be viewed below.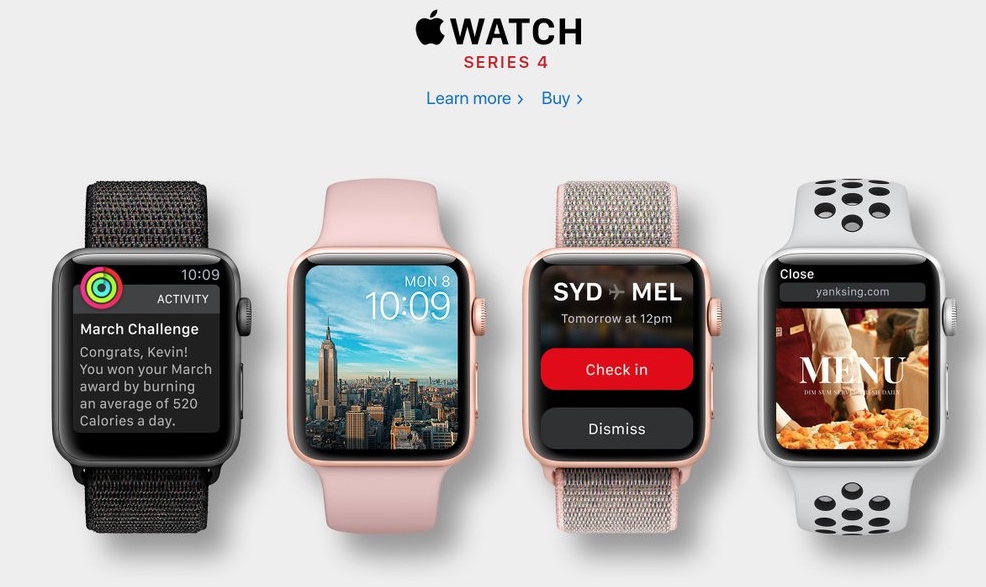 As for other rumors surrounding upcoming iteration of the Apple Watch, previous reports have suggested that the device might also include improved water resistance and a bigger battery.
Taking a broad view of the landscape, there's reason to believe that Apple Watch sales — which have grown considerably according to any number of cryptic messages from Apple — will continue to enjoy tremendous growth well into 2019.