Following a lukewarm reaction to the announcement of AirPods and the subsequent release date delay, the skepticism surrounding Apple's wireless earbuds at launch was understandable. It was also misguided, as a new report from research firm Slice Intelligence shows that AirPods were likely responsible for a major uptick in wireless headphone sales over the 2016 holiday season.
According to Slice's data, wireless headphones accounted for 75% of all headphone sales online through the month of December. On December 13th specifically (which happens to be that day Apple's AirPods finally hit the market), ten times more money was spent on headphones than the pre-holiday average.
There is a legitimate argument to be made that wireless headphone sales had been catching up with wired headphone sales in recent months (which Slice's data also backs up), but it's hard to deny that AirPods had a major impact last month. This chart from Slice is possibly the most telling of all: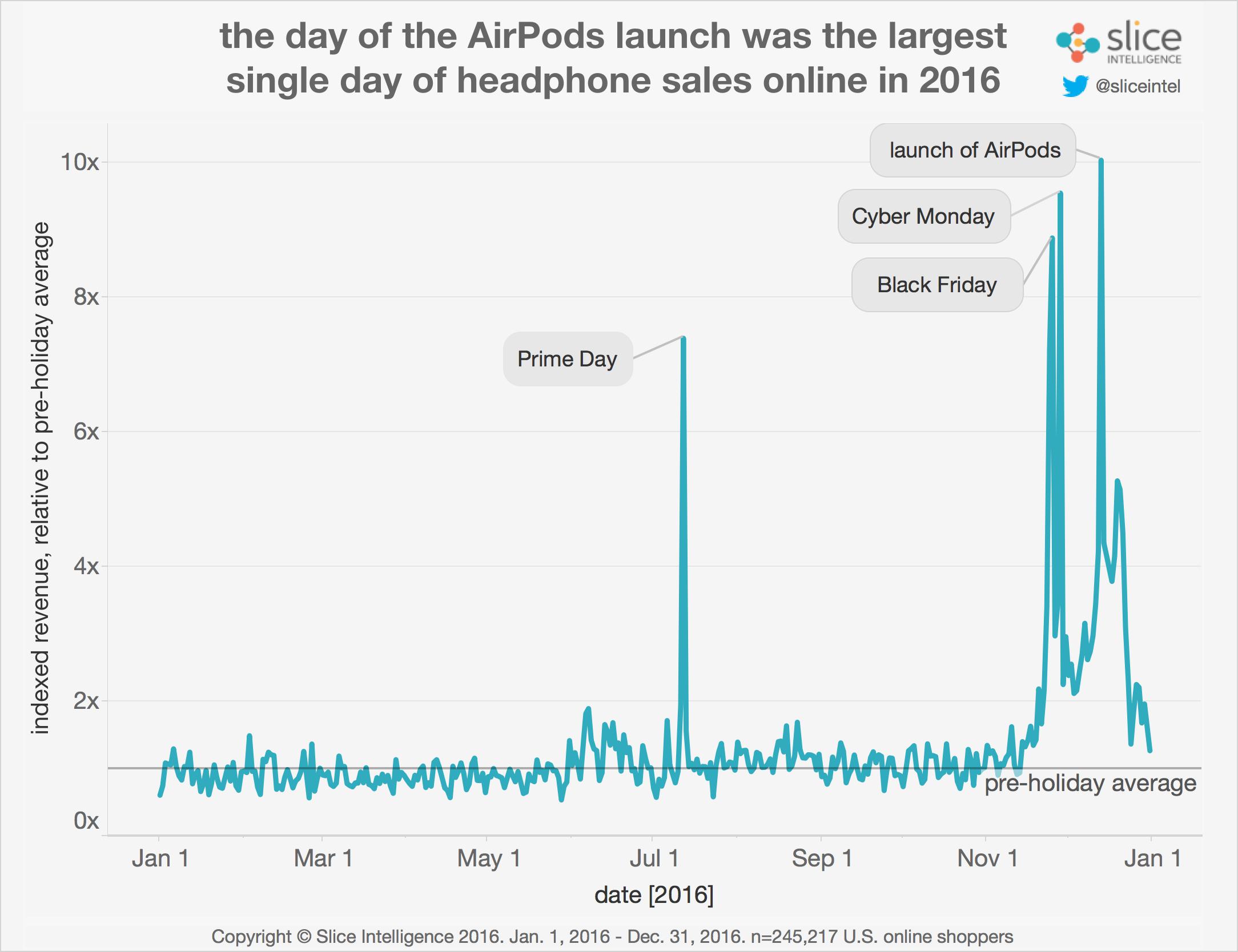 Headphone sales were higher on AirPods launch day that on Prime Day, Black Friday or Cyber Monday. No other day of the year saw more headphone sales than the day Apple made its wireless headphones available.
But the most impressive statistic of all comes from another chart, which shows how ten popular consumer electronics companies that produce and sell headphones fared before and after the launch of AirPods: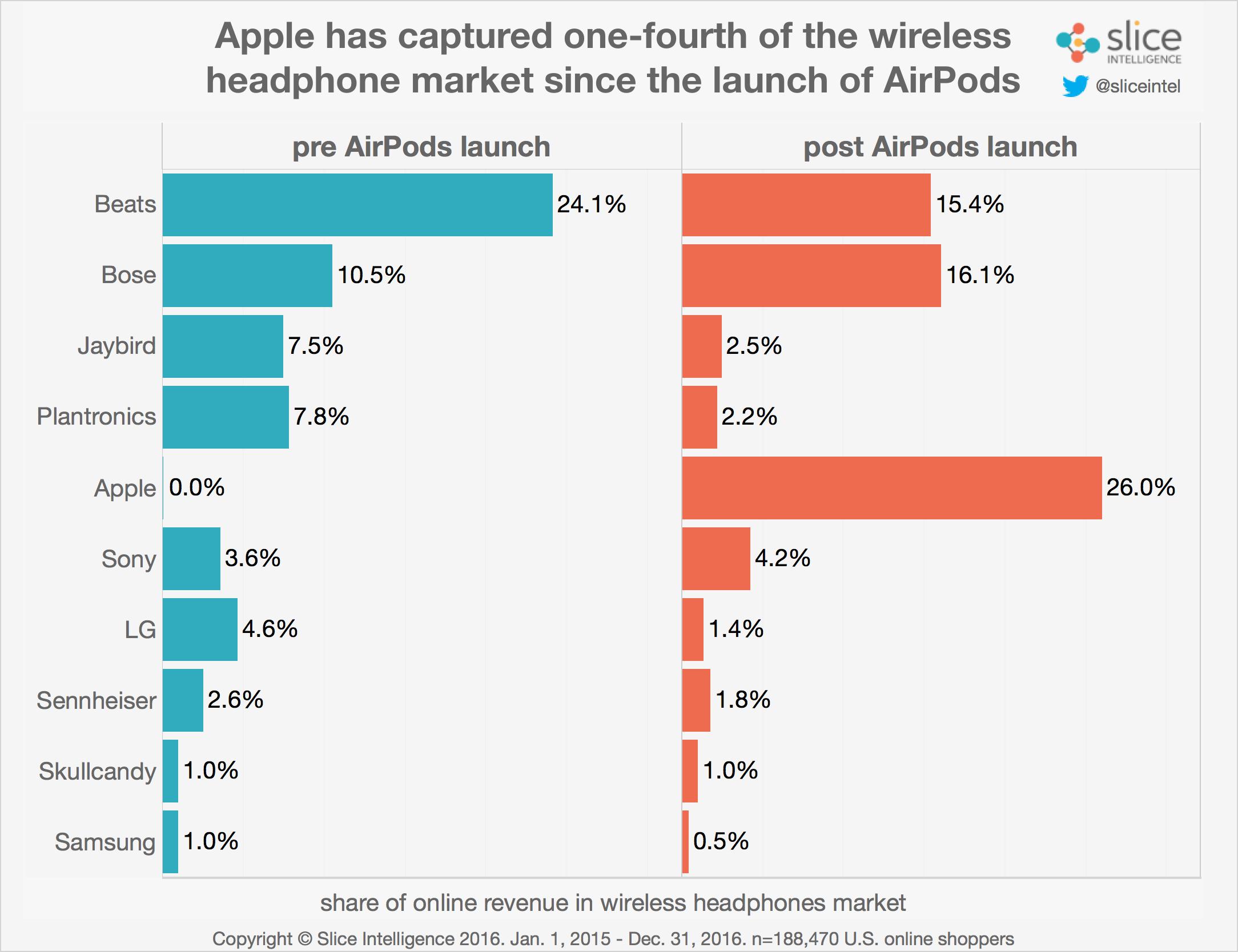 Since the AirPods launched last month, Apple has received more than a 25% share of all wireless headphone revenue in the market. In other words, AirPods have been significantly more popular than headphones from household brands such as Bose and Beats (which Apple also happens to own).
So we can make fun of AirPods all we want, but they're clearly no laughing matter.