Since almost the dawn of on-device app stores, a theme has emerged: third-party app developers tend to focus more on iOS than on Android. The discrepancy began in the very early days of this mobile platform generation and has persisted even today. Despite the fact that Android has a much larger share of the global smartphone market, developers in general seem much more focused on Apple's iOS platform than on Android. Maybe iPhone users spend money more freely, or perhaps Apple's developer tools are more attractive. Whatever the case, we always seem to be talking about an iOS application when discussing a new app that's only available on one platform.
Well, not today.
Like most third-party web browsers available for Android devices, Kiwi is based on Google's Chrome browser. The foundation of the Chrome browser is an open source Google project called Chromium, so app developers often use it as a base when creating their own browsers. Many third-party offerings are quite similar as a result, but a relatively new browser called Kiwi shines a bit brighter than the rest.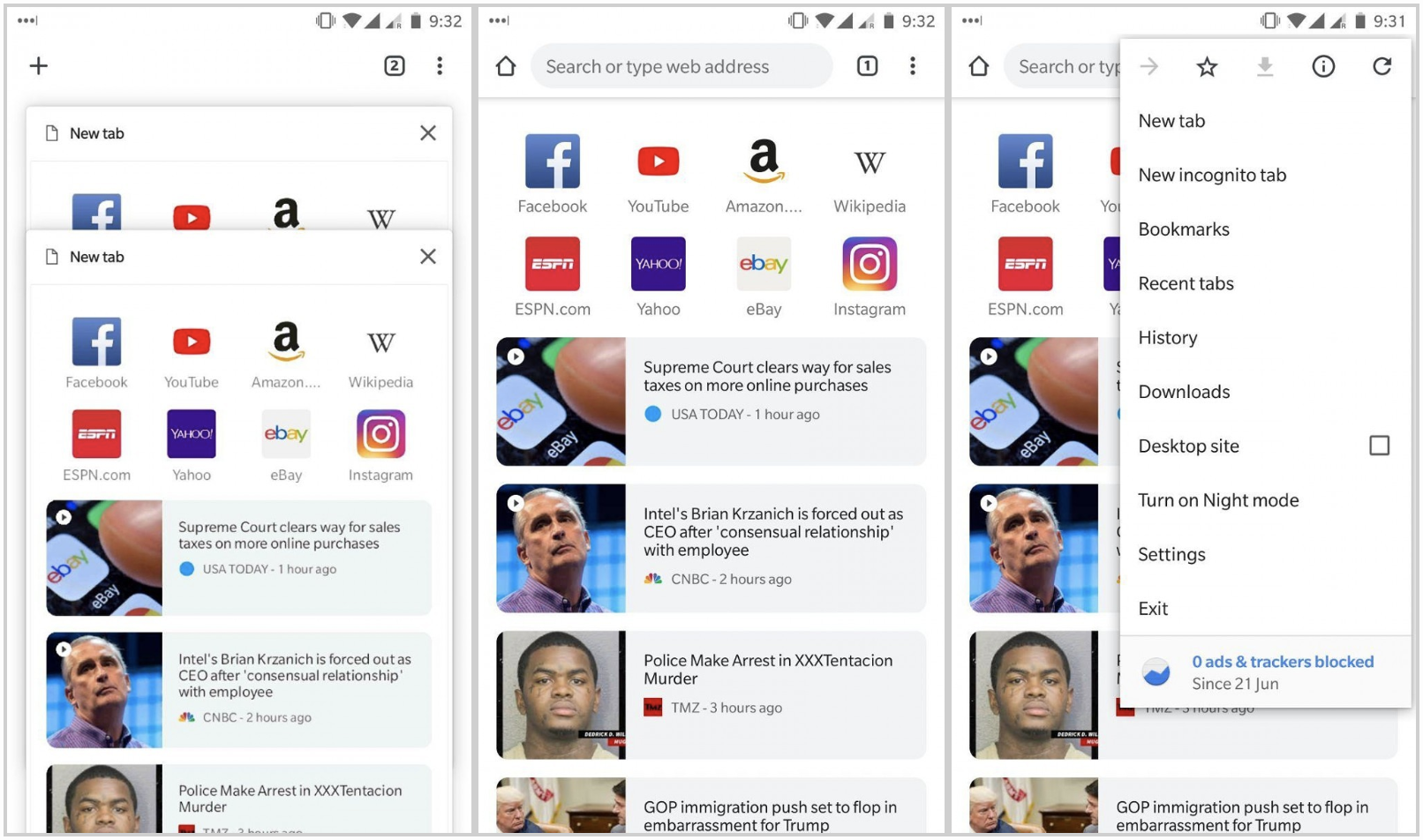 Kiwi was created by a developer who goes by "arnaud42," and he releases apps under the name Geometry OU. He's a member of the team at the popular site xda-developers. The Kiwi browser is similar in a lot of ways to other third-party Android browsers out there, but it has a few special features that set it apart.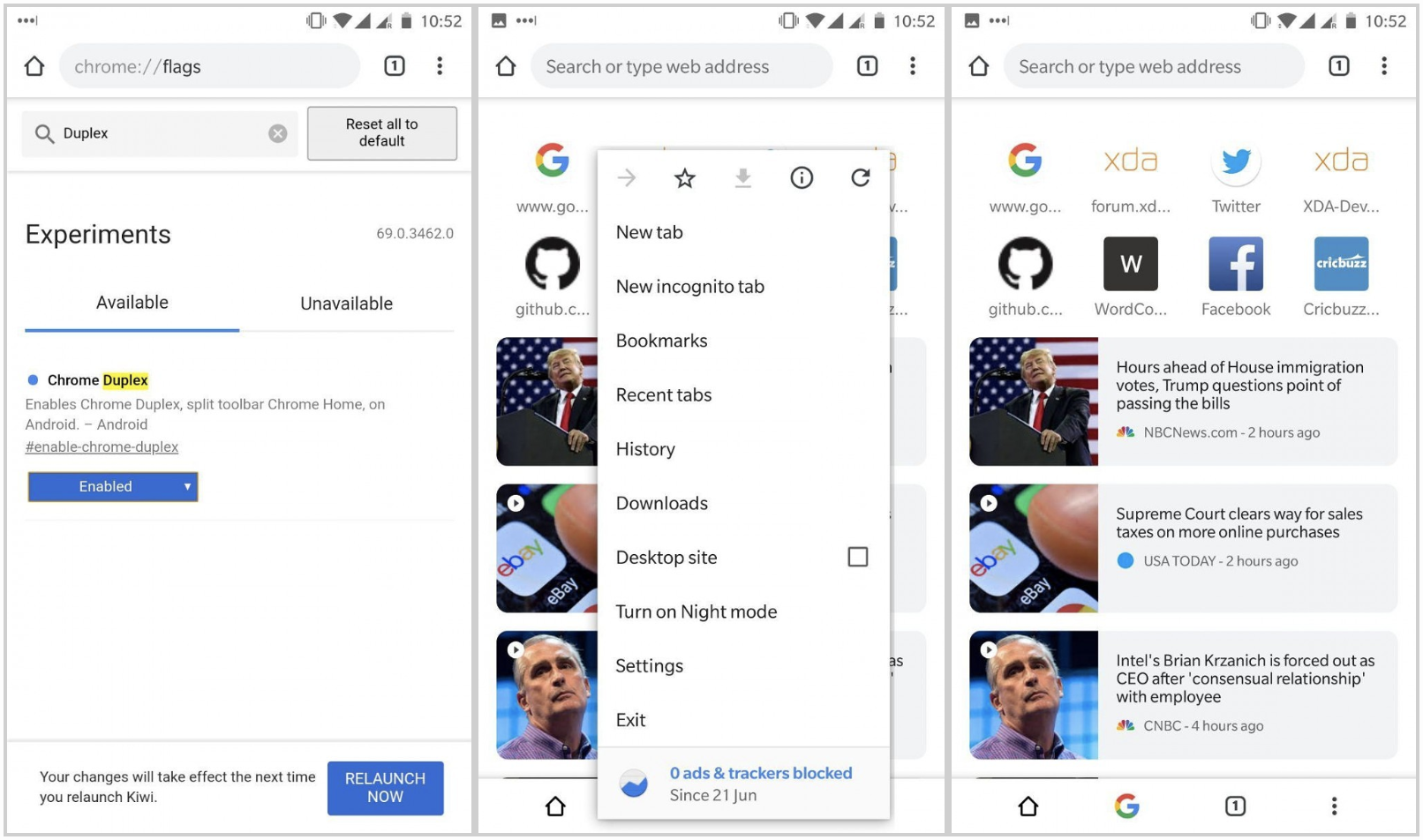 Some of the app's notable features include a built-in pop-up ad blocker, background play for sites like YouTube so you can use it to listen to music, and an integrated crypto-mining blocker. Another feature people will undoubtedly love is the available "Night mode" option, which activates a dark mode in Kiwi.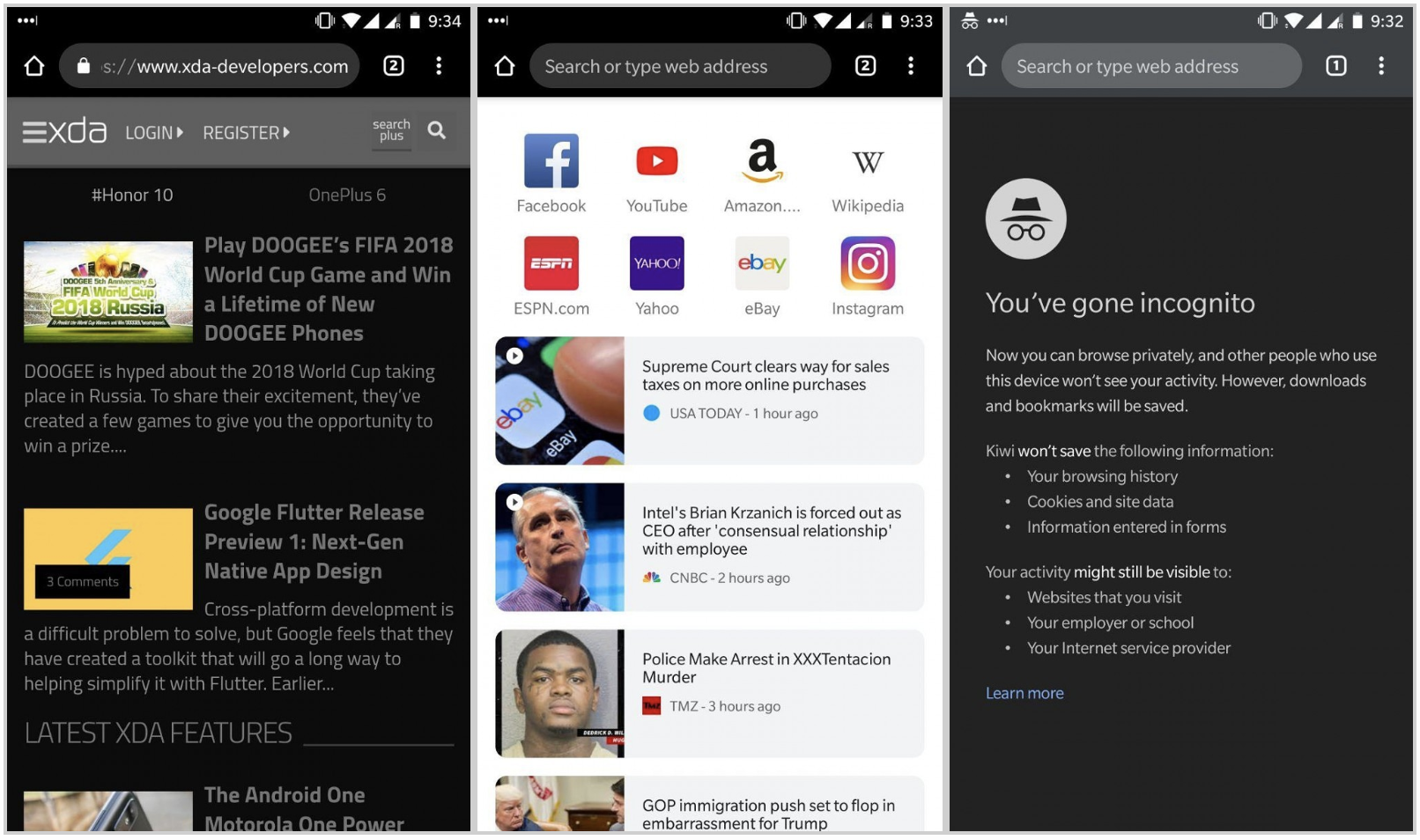 As you can see above, Kiwi's Night mode uses a dark background and different shades of gray for text, the address bar, and other UI elements. It can be activated from the main drop-down menu, and people are going to love it. And speaking of the address bar, there's another feature on the way that people are going to love. As confirmed in a thread on Reddit, the developer is working on an optional feature that will let users move the address bar to the bottom of the screen. This way it's easy and comfortable to reach, which is terrific considering how big many smartphones are these days.
Those are all great features, but my favorite thing about the Kiwi web browser is speed. It's soooooo fast. Pages that seem to take forever to load in Safari on my iPhone load in the blink of an eye using Kiwi on a OnePlus 6. It's also much faster than Google's Chrome browser for Android running on the same phone.
Kiwi is a free download in the Play store, and you can learn more about it in this post on the xda-developers site.