Google at I/O 2018 confirmed the rumor that Android P will steal one of the best iPhone X features, the new gestures that let you return to the home screen, open the app switcher, and quickly switch between apps all by swiping on the screen. Google indeed stole those features from Apple, which in turn swiped them from Palm's webOS. But Android P's version isn't an exact iPhone X copycat. As expected, there are plenty of differences between Android P and iOS 11 gestures, as Google is looking to create its own user interface overhaul.
In what follows, we'll show you all the differences between Android P and iOS 11 on iPhone X, as well as the similarities. We've got a great video explainer at the bottom, and you'll also find a pair of GIFs from The Verge.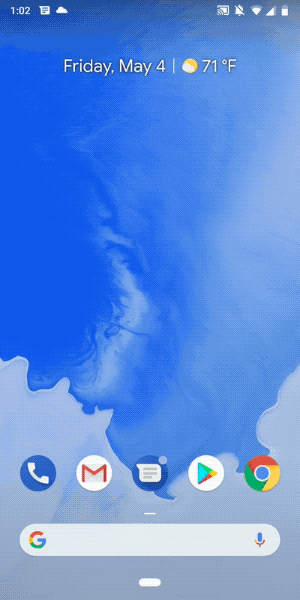 Android P's new gestures aren't enabled by default in the public beta, but you can enable them from the Settings app. The traditional three-button menu is replaced with a virtual home button when you enable the feature, and it looks like a more compact version of the iPhone X's oblong virtual home button. Android P's home button is present at all times though, while Apple's is only visible sometimes.
Tap the Android P home button and you'll go to the home screen. A long press on the home button will launch Google Assistant. There's no similar function on the iPhone X.
Swiping up half way will bring up the app switcher/overview screen, which shows all the apps running on the phone. It's exactly what happens on iPhone X, although Google added a bunch of things to the screen, such as app suggestions and the Google Search bar. The feature replaces the multitasking button and the carousel is horizontal, just like on the iPhone X, rather than vertical like it used to be. Quitting an app is a tad easier on Android. You just swipe up on the app in question, without having to long-press on it like you do on the iPhone X.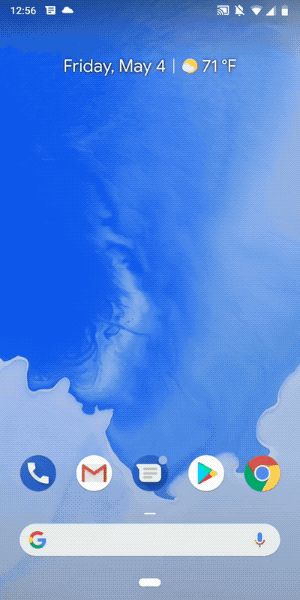 A full swipe upwards will bring up the app drawer on Android P, whereas on iPhone it unlocks the handset and sends you to the home screen.
Sliding the home button to the right will let you scroll through recent apps just like on the iPhone X. But on iPhone, you also get a quick shortcut to move back and forth between the two most recent apps. Android P still retains the back button for that, but the button only appears in certain apps and it doesn't have a unified function. Sometimes it'll go back to a previous app, and sometimes it'll go back to the previous page in the current app.
The video below was made by Android Central, and it shows the differences and similarities between gestures in Android P and on the iPhone X.