Alongside the new iPhone 7, which as you know doesn't come with a 3.5 mm headphone jack, Apple last week introduced a new pair of wireless headphones called AirPods. Featuring a futuristic design, impressive battery life and no shortage of advanced sensors, Apple's AirPods are intriguing if not downright controversial.
The primary concern regarding Apple's new earbuds is that the design doesn't appear to be user-friendly. To this point, many have pointed out that AirPods — by virtue of each earbud dangling precariously from each ear — will inevitably be lost, misplaced or perhaps even stolen with ease. In turn, some have opined that Apple's AirPods, while seemingly a step forward, are in practice a disappointing step back.
MUST SEE: You've never seen an iPhone that looks like this
Popular Mechanics brings up a few worthwhile points:
If this seems like a natural step forward, don't be fooled; it's actually a big step back. The wire that connects your earbuds together isn't some annoyance that needs to be eliminated. It is actually a great feature with a few nice benefits. This wire prevents you from misplacing one tiny bud by ensuring the two are connected. These wire-paired buds are easy to fish out of your bag or pocket, for instance.

But most importantly, the wire also gives you an easy way to hang the buds around your neck when you're not using them so you don't have to set them down in the first place. With completely wireless buds, you'll not only have to deal with buds that are easy to lose, but you'll have to deal with them every time you take them out of your ears. Want to take off your headphones and talk to someone for a few minutes? I hope you have fun holding a stray AirPod in your hand, or fishing a loose one out of your pocket a minute later, or have the carrying case on you literally at all times.
Now to be fair, AirPods aren't being forced upon anybody. They cost about $159 and are clearly a niche product designed for a limited number of situations. That notwithstanding, with so many folks preemptively calling Apple's AirPods a design fail, we've already been treated to the inevitable "this wouldn't have happened if Steve Jobs was still around" narrative.
Funny thing is, Steve Jobs may have been more on board with the AirPod design than you might imagine.
Tackling this topic on Quora, Briam Roemmele explains why he believes Jobs would have approved of Apple's AirPods design. The answer, in a nutshell, is that Apple already released a Bluetooth headset similar to the AirPods, albeit less advanced, while Jobs was still CEO of Apple.
Meet Apple's iPhone Bluetooth Headset. Originally released in July of 2007, the product was eventually discontinued by March of 2009. "The device won a number of design awards including the coveted Red Dot award," Roemmele writes. "Would Steve approve [of AirPods]? Based on the past I think it is reasonable to say yes."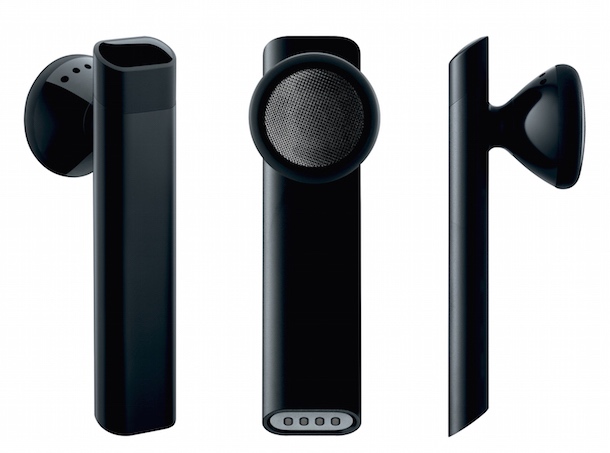 And for any skeptics out there (of which I would include myself), it's worth pointing out that many of the early AirPods reviews we've seen thus far have had some positive things to say.
Wired, for instance, noted that Apple's AirPods fit more snug than you might imagine.
The AirPods sit fine in my ears, actually better than the EarPods. They even stayed in while I ran. The battery lasts a little longer than the five hours advertised. In the six days I've had them, I've only had to charge them one time.
Set for public release later this October, the true barometer will be how the public at large takes to Apple's AirPods. My guess is that they're not going to sell exceptionally well, but hey, it's not like everything Steve Jobs ever approved of was a home run.