One of the most annoying parts of biking for exercise or pleasure (or both, if you're lucky) is that bike tires seem to go flat on a weekly basis. Grabbing the pump isn't exactly the end of the world, but on days when you just want to hop on the seat and go, it's a pain. Bridgestone agrees, which is why they developed an air-free bike tire concept that both looks awesome and will never, ever force you to fill up before hitting the trail.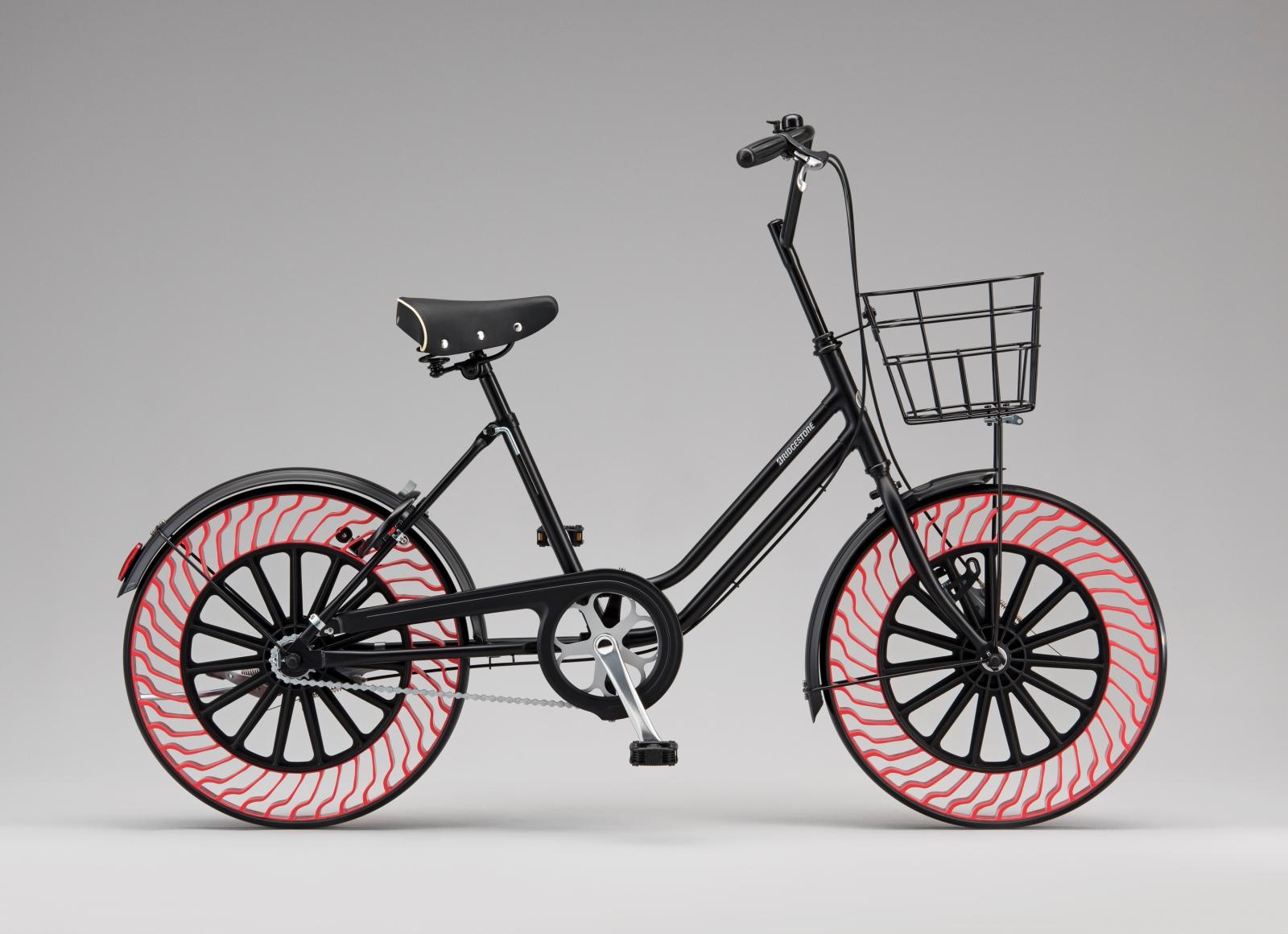 Bridgestone, which first revealed its airless ambitions with a completely ridiculously looking car tire concept back in 2011, is now bringing its no-fill tire idea to market in the form of a bike tire that is expected to go on sale by 2019. The tire looks nothing like a conventional road or mountain bike tire, with much shorter spokes attached to an inner rim. That inner rim is connected to several semi-flexible arms which support the outer part of the tire.
The idea is that, like a standard bike tire, the flexible nature of Bridgestone's design will allow it to absorb bumps while also maximizing the amount of energy going from the rider to the road. The only obvious downside is that the wheel-and-tire combo doesn't appear to be particularly aerodynamic, and likely wouldn't be a top choice for competition cyclists who choose their hardware based largely upon how much drag it will create during a ride. Still, for recreational cyclists it could be a dream come true.