Democrats expect to vote on the $1.9 trillion COVID-19 relief package by the end of next week, securing a new round of $1,400 checks for most Americans.
The current bill also increases the federal minimum wage to $15 per hour, but there are Democrats who don't want to include the measure in the American Rescue Plan.
In order to get the bill signed into law as quickly as possible, Democrats may give up on increasing the minimum wage with the relief package.
---
By the end of next week, both the House and the Senate will likely have voted on Joe Biden's $1.9 trillion COVID-19 relief package, providing necessary assistance to individuals, families, and businesses that are struggling through the pandemic. Democrats have the votes they need to get their bill through both chambers of Congress, but there are still a few hurdles that could bring proceedings to a halt, including a fight over the minimum wage.
In addition to including $1,400 stimulus checks, $400 per week unemployment assistance, aid for housing, education, vaccines, and testing, and billions of dollars for state and local governments, the American Rescue Plan also seeks to raise the federal minimum wage to $15 between now and 2025. The bill should pass, but this is one of the measures that might need to be removed before it makes its way to President Biden's desk.
Today's Top Deal
Luxurious bed sheets with 100,000 5-star Amazon reviews start at just $20 in this amazing sale!
$37.99
$19.99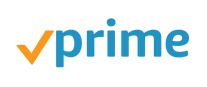 Save up to 47%
Available from Amazon BGR may receive a commission
Unsurprisingly, the more progressive wing of the Democratic party is fighting to keep the minimum wage increase in the legislation. Sen. Bernie Sanders (D-VT), Chairman of the Senate Budget Committee, pleaded his case on Twitter over the weekend, demanding that the measure be included in the relief package:
A $15 minimum wage is not a radical idea. What's radical is the fact that millions of Americans are forced to work for starvation wages, while 650 billionaires became over $1 trillion richer during a global pandemic. Yes. We must raise the minimum wage to a living wage.

— Bernie Sanders (@SenSanders) February 14, 2021
A vast majority of Democrats are on board with the popular measure, but a few have expressed serious reservations about including the minimum wage hike in the COVID-19 bill. Sen. Krysten Sinema (D-AZ) told Politico last week that she won't support anything in the bill that doesn't directly address the pandemic:
What's important is whether or not it's directly related to short-term Covid relief. And if it's not, then I am not going to support it in this legislation. The minimum wage provision is not appropriate for the reconciliation process. It is not a budget item. And it shouldn't be in there.
Sen. Joe Manchin (D-WV) echoed Sinema's concerns when asked whether or he was supportive of the measure:
No, I'm not. I'm supportive of basically having something that's responsible and reasonable. In my state that would be $11 with adjustments linked to inflation.
The good news is that all 50 Democratic senators appear to be on the same page about the $1,400 direct payments, but there's a good chance that the $15 minimum wage hike won't survive the Senate. The federal minimum wage has stood at $7.25 since 2009, though many states have since increased their minimum wages.
According to a report from the Congressional Budget Office (CBO), raising the federal minimum wage to $15/hour by June 2025 would directly affect "17 million workers whose wages would otherwise be below $15 per hour." The CBO estimates that 1.4 million people will lose their jobs if the minimum wage was increased, but at the same time, the number of people living in poverty in the United States would decrease by 900,000.