The FCC just "issued" a… well, a rather remarkable memo about its chairman Ajit Pai. Check it out: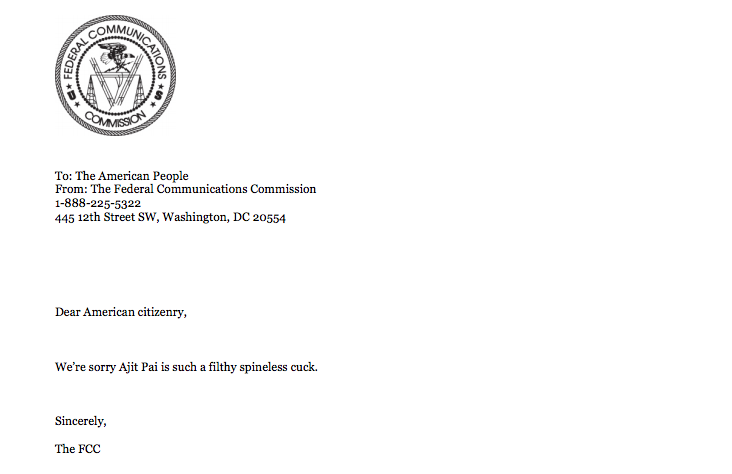 This is a real, actual memo that was posted by the US government and is currently being hosted in PDF form on the FCC's website.
The group hasn't commented on the memo or how it got there, but for now it lives on the FCC's official domain for anyone to view.
"Dear American citizenry," the memo begins. "We're sorry Ajit Pai is such a filthy spineless cuck." The memo then wraps up "Sincerely, The FCC."
Update: As it turns out, the FCC's site is incredibly insecure when it comes to allowing public content being allowed to live on its domain. It seems as though the "official" release was uploaded thanks to incredibly lax API permissions which were exploited to allow the posting of basically anything. As Ars Technica explains, the vulnerability is in the approval system, which allows just about anyone to get an API key for posting content to the FCC's official .gov domain. Classic.