As chaotic as the first one hundred days of Trump's presidency were, revelations of wrongdoing and misconduct have been coming out at a breakneck speed over the past two weeks. We can hardly go an hour without another baffling admission from the Trump administration or a bombshell report from the media, which is why we can't blame you if you've given up on trying to keep up with it all. But for those of you who don't want to be out of the loop, we've rounded up every Trump, Flynn, Russia and Comey story from the last 12 hours or so below, just so you don't have to go searching for them all.
Michael Flynn advised on military decisions while accepting money from Turkey
Donald Trump made plenty of promises while on the campaign trail, but few were made more emphatically than his guarantee to wipe out ISIS and protect the American people. As difficult of a task as that is, it's even more difficult when your national security adviser is helping you make decisions while taking hundreds of thousands of dollars from foreign governments [via McClatchy]:
The decision came 10 days before Donald Trump had been sworn in as president, in a conversation with President Barack Obama's national security adviser, Susan Rice, who had explained the Pentagon's plan to retake the Islamic State's de facto capital of Raqqa with Syrian Kurdish forces whom the Pentagon considered the U.S.'s most effective military partners. Obama's national security team had decided to ask for Trump's sign-off, since the plan would all but certainly be executed after Trump had become president.

Flynn didn't hesitate. According to timelines distributed by members of Congress in the weeks since, Flynn told Rice to hold off, a move that would delay the military operation for months.

If Flynn explained his answer, that's not recorded, and it's not known whether he consulted anyone else on the transition team before rendering his verdict. But his position was consistent with the wishes of Turkey, which had long opposed the United States partnering with the Kurdish forces – and which was his undeclared client.
---
Trump's transition team knew Flynn was under investigation in January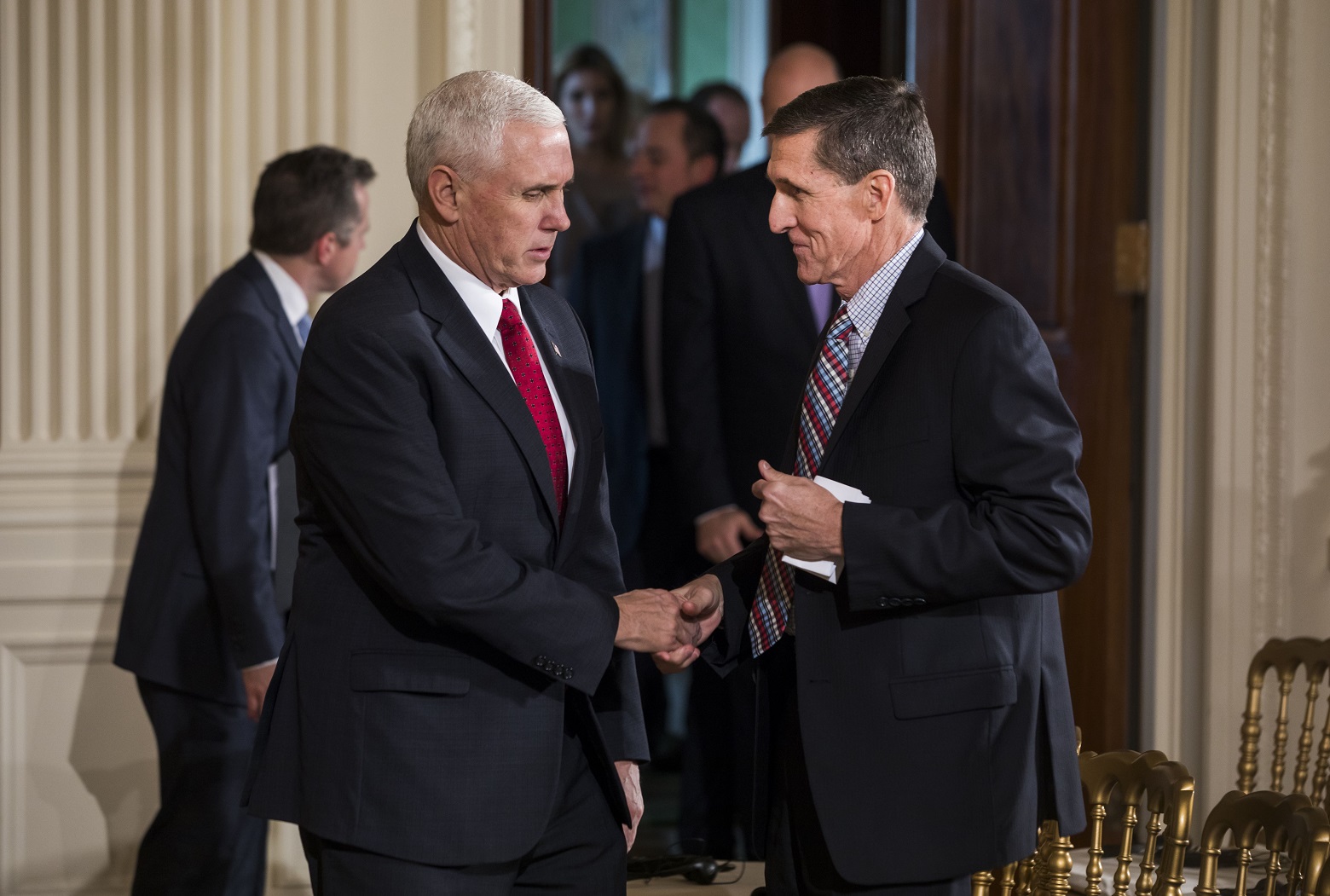 What did they know, and when did they know it? Those are the questions that we keep asking about the Trump administration on a variety of topics, but the answers seem to change on a weekly basis.
According to the New York Times, Flynn's lawyer told the Trump team that his client was under federal investigation on January 1st — weeks before the inauguration. This was also weeks before acting attorney general Sally Yates warned the White House that Flynn might be vulnerable to Russian blackmail due to him misleading Vice President Pence about his contacts with Russia:
Mr. Flynn's disclosure, on Jan. 4, was first made to the transition team's chief lawyer, Donald F. McGahn II, who is now the White House counsel. That conversation, and another one two days later between Mr. Flynn's lawyer and transition lawyers, shows that the Trump team knew about the investigation of Mr. Flynn far earlier than has been previously reported.
---
Trump advisers contacted Russian officials at least 18 times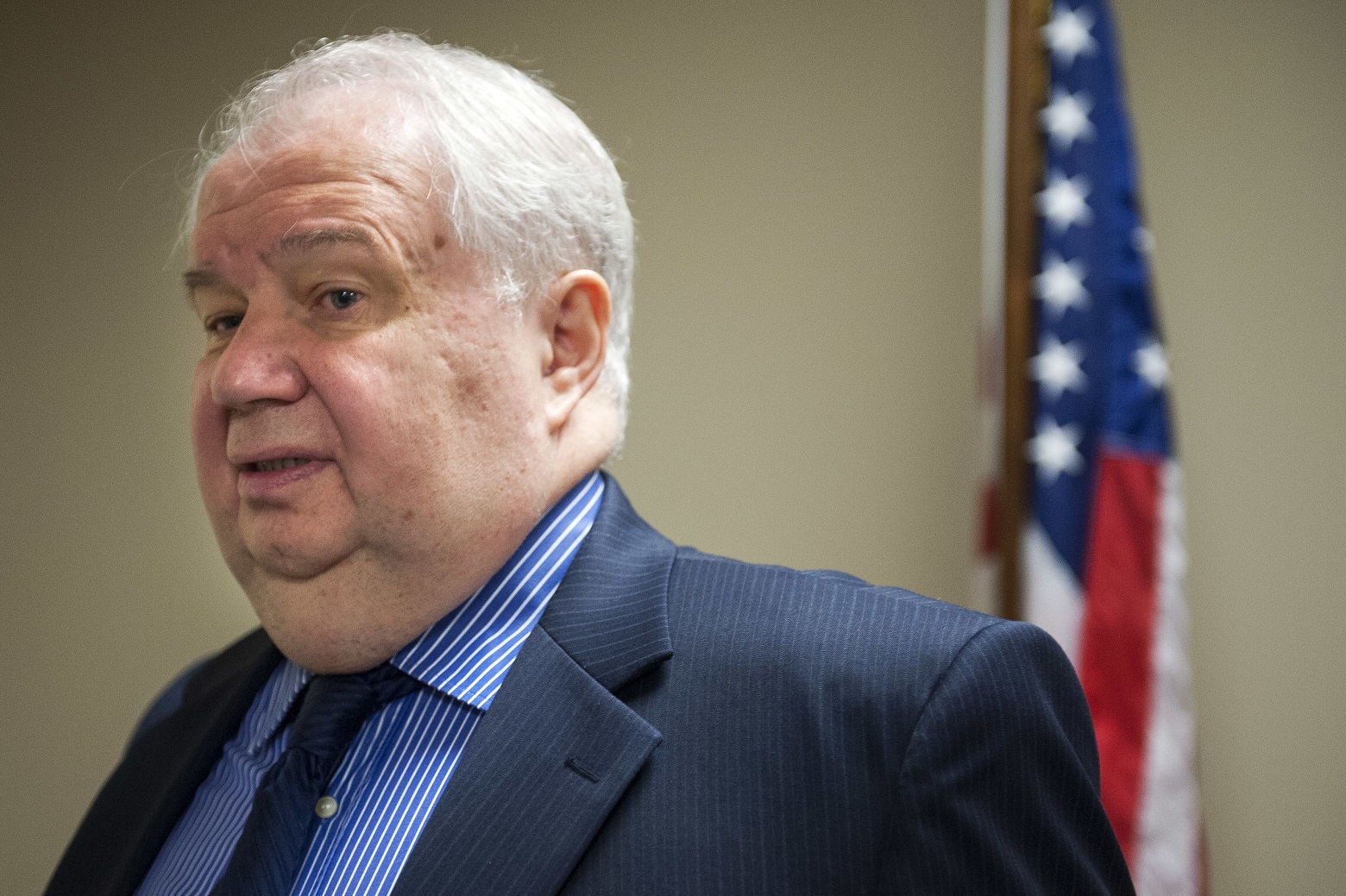 In an exclusive report on Thursday morning, Reuters cited former and current US officials who claim that Flynn and other Trump campaign advisers were in contact with Russian officials "in at least 18 calls and emails during the last seven months of the 2016 presidential race." Six of the undisclosed contacts were phone calls between Russia's US ambassador Sergei Kislyak and Trump's advisers.
The people who described the contacts to Reuters said they had seen no evidence of wrongdoing or collusion between the campaign and Russia in the communications reviewed so far. But the disclosure could increase the pressure on Trump and his aides to provide the FBI and Congress with a full account of interactions with Russian officials and others with links to the Kremlin during and immediately after the 2016 election.
---
Kushner wanted Trump to fight back against the special counsel
On Wednesday evening, amid mounting pressure from the American public, Deputy Attorney General Rod Rosenstein appointed former FBI director Robert Mueller as a special counsel to oversee the Justice Department's investigation into Russia's meddling in the 2016 US presidential election.
A New York Times report reveals that Trump was calm but defiant when he heard the news, wanting to know how he could "fight back." He called on his staff to help him make a decision, and while most told him to release a statement accepting the decision, Jared Kushner apparently had other ideas:
Mr. Kushner — who had urged Mr. Trump to fire James B. Comey, the F.B.I. director — was one of the few dissenting voices, urging the president to counterattack, according to two senior administration officials. After a brief discussion, however, calmer heads prevailed, and Mr. Trump's staff huddled over a computer just outside the Oval Office to draft the statement that was ultimately released, asserting the president's innocence and determination to move on.
---
GOP House Majority Leader thinks Putin is paying Donald Trump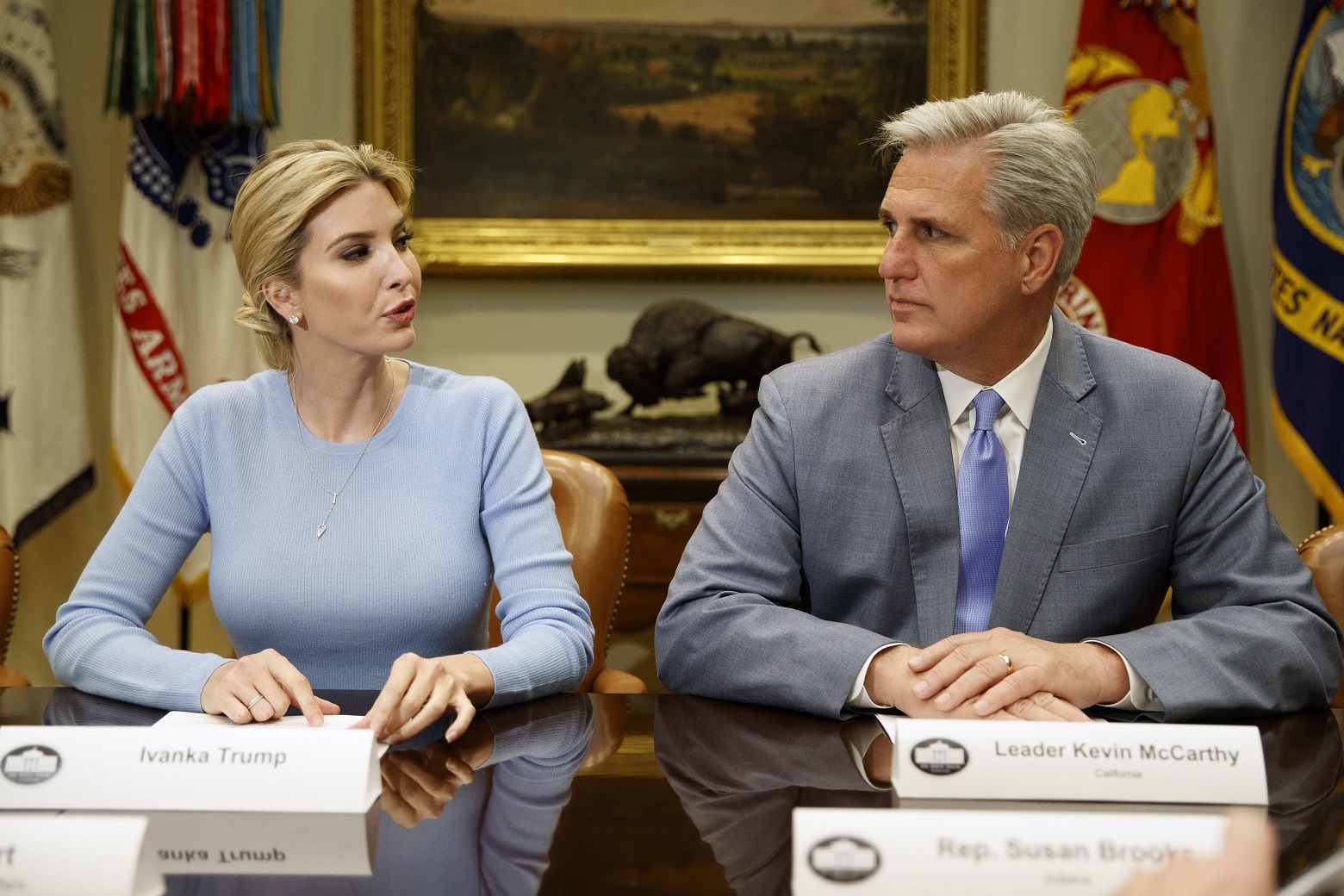 Of all the stories to come out last night, this was perhaps the strangest. The Washington Post was made privy to a recording of a private conversation from June 15th, 2016 between GOP leaders in which House Majority Leader Kevin McCarthy asserted that Donald Trump was on the Kremlin payroll. Paul Ryan immediately interjected and told everyone present to keep the conversation private:
The conversation provides a glimpse at the internal views of GOP leaders who now find themselves under mounting pressure over the conduct of President Trump. The exchange shows that the Republican leadership in the House privately discussed Russia's involvement in the 2016 election and Trump's relationship to Putin, but wanted to keep their concerns secret. It is difficult to tell from the recording the extent to which the remarks were meant to be taken literally.