The Sahara desert is a scorching plain — during the day, at least. As surprising as it may be to some people, the Sahara actually does get snow from time to time. It's a rare occurrence, but it happens. And when it does, and you have sophisticated cameras at your disposal, the results are incredible.
If you've ever wondered what snow looks like as it gathers on sand, these images will certainly answer your questions.
The first snow in Sahara in 37 years has been documented by NASA, which took gorgeous photos from up above. At first sight, you might think this is a mountainous region someplace, where snow has just fallen. But it's not. Instead, what you're looking at in the photographs below are sand dunes that are covered with snow.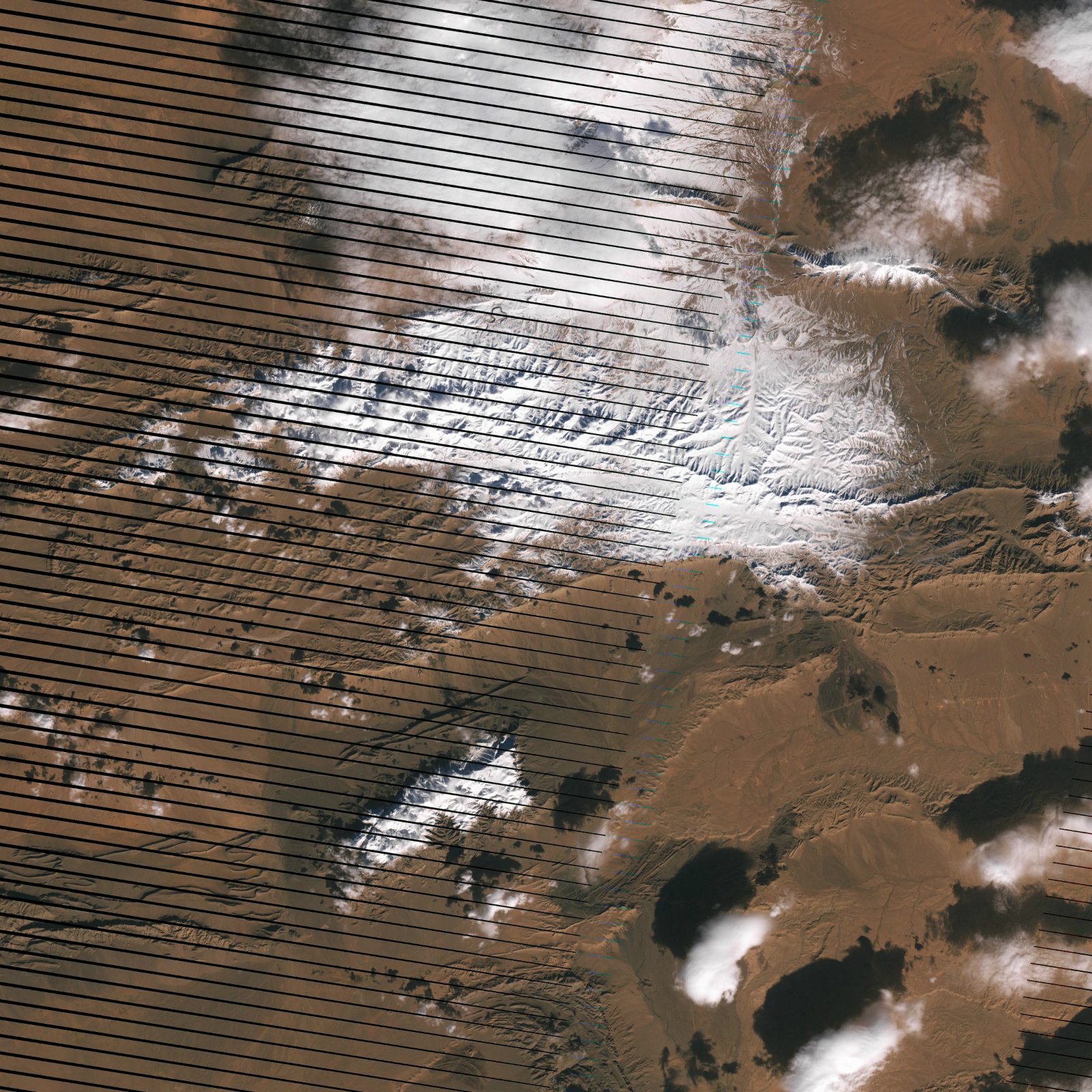 As Business Insider reports, NASA used its Landsat 7's Enhanced Thematic Mapper plus a visible-light camera to get these pictures, and the results are incredible. The area covered with snow is rather expansive, and it even covers the northern end of the desert near the Moroccan-Algerian border town of Ain Safra.
This satellite image shows a comparison with previous years for the same region: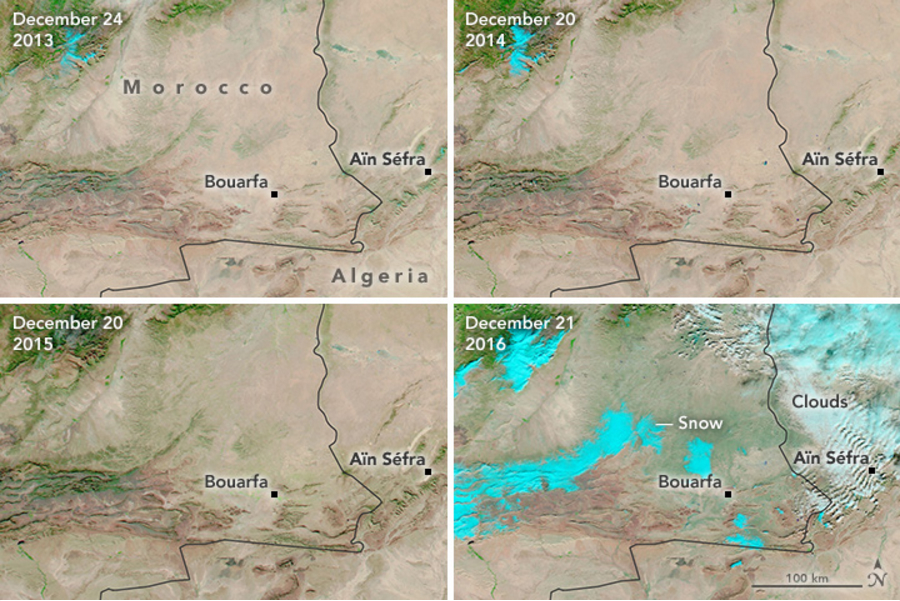 You'll also want to check out Karim Bouchetata's pictures taken on the ground. The photographer captured the amazing combination of snow and desert sand, posting the pictures on Facebook.
Finally, Mashable also has a collection of photos:
Snow falls in the Sahara Desert for the second time in living memory pic.twitter.com/wZa15ygJwL

— Mashable (@mashable) December 22, 2016
Oh, and just because it happens to snow after 37 years in Sahara, of all places, does not mean global warming is a myth.