Hurricane Florence, after weeks of warnings, has finally begun to touch down in the Carolinas on Thursday afternoon. This is just the beginning of what should be a catastrophic storm, with tens of thousands of structures expected to be flooded before it's all said and done. Despite the fact that the hurricane has been downgraded to Category 2, the 80 mph winds and coastal flooding will still cause significant damage throughout the southeast.
We are holding out hope for all of those who are in the path of the storm, but for any of you who aren't convinced that Florence has the potential to be deadly, then look no further than this live streaming video from the Bogue Inlet Pier in Emerald Isle, North Carolina, where the sky has darkened and the waves are crashing violently.
Keep in mind that the storm is just now coming ashore, and the winds and waves will get worse as the hours go on. In fact, we wouldn't be shocked if the camera eventually went offline in the next few hours.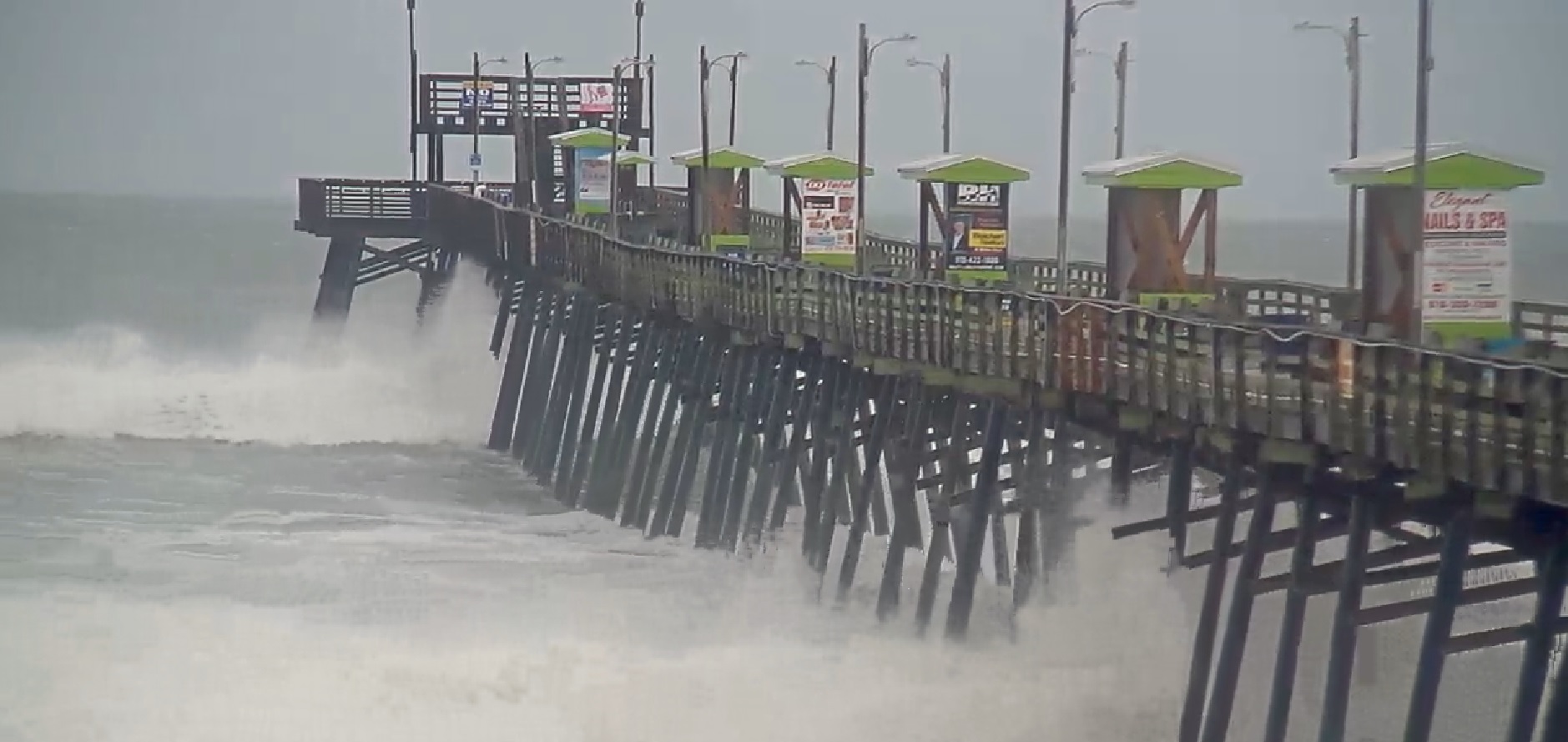 According to CNN, Florence's center will approach the coasts of North and South Carolina late Thursday and Friday, with the actual landfall expected to come on Friday afternoon. Again, the category may have been downgraded, but the storm surge could still rise up to 13 feet, which is enough to flood homes up to the first floor ceiling. Additionally, tornadoes could arise in southeast North Carolina on Thursday and Friday.
For bonus chaos, you can also check out this webcam from an oil rig out in the ocean. Just make sure you turn down the volume before clicking, because it will blow out your ears and/or speakers:
If you want to know more specific information about your area, head to the National Weather Service's social media page, where you can enter your zip code and find your local forecast office. Stay safe, everyone.