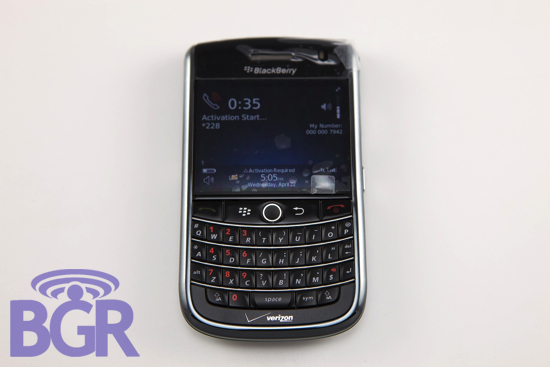 Well boys and girls (and especially CDMA BlackBerry-lovers), your much-awaited BlackBerry Tour launch date is getting closer and closer. To try and make it easier on you, we've got our hands on a retail Verizon BlackBerry Tour and put together a quick unboxing for you. Part 2 of our popular BlackBerry Tour review will be coming soon, but in the meantime, couple sneak peaks:
The battery door isn't all glossy anymore which was scratch city. It's got soft-touch rubber on the outer part and the inner part is a carbon-fiber material. Really, really sharp.
The dark chrome bezel which is also found on the BlackBerry Onyx looks stunning on the Verizon Tour.
The device comes with a BlackBerry leather holster!
You'll have to wait until the second part of the review is done for more, but in the meantime, check the gallery!
Click on over to our Verizon BlackBerry Tour Unboxing gallery!