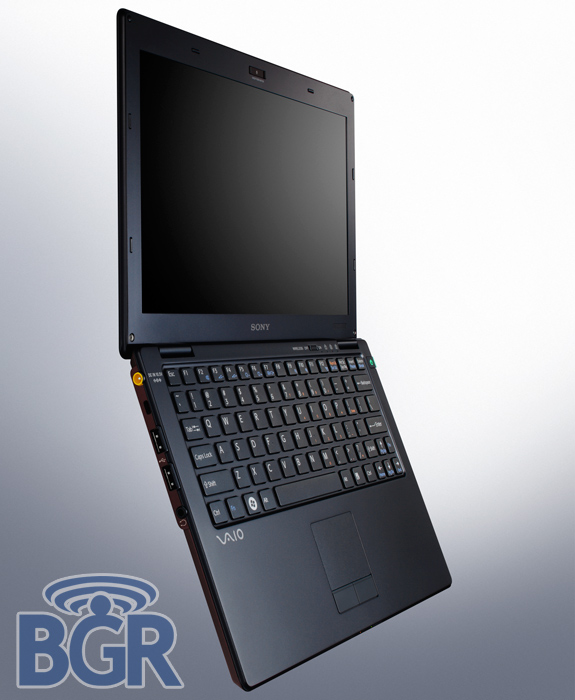 Well, well, well. Look what we've just got our hands on… One of our Northern ninjas has hit us with full pricing and specifications for Sony's VAIO X Series line of notebooks (these are meant for the Canadian market but give us a good ballpark). We've been told it will be announced sometime tomorrow, but hey, you know how we roll.
The Sony VAIO X Series is being billed as the "world's lightest notebook," we've been told and it's due in part to its carbon-fiber chassis. It weighs 1.6 pounds and is just over half an inch thin. There's a 16:9 aspect ratio display that clocks in at 11.1″ that features some nice LED backlighted action. Our ninja tells us that the notebook will come with standard and "super-extended" batteries with the standard battery providing around 3.5 hours of battery life and the "super-extended" battery lasting up to 14 hours! The touchpad of the notebook features multi-touch functionality letting you flick through photos, rotate items, zoom in and out, and scroll both directions right from the touchpad.
Lastly, the X Series ships with a SSD drive and Windows 7 Home Premium. Oh, pricing! How does $1,499 sound? It will be available in Canada starting next month and we'd assume U.S. availability will be at the same time or before.
P.S. We didn't get an answer from our guy on what CPU is in there, bummer!