Update: It's since been revealed that Facezam is nothing more than a hoax — or a publicity stunt if you will — designed by an ad agency. Well played Facezam, well played.
In a development that might read like something straight out of a Black Mirror episode, an upcoming iOS app called Facezam will allow users to take photos of strangers on the street and subsequently discover said stranger's Facebook profile.
Dubbed the "Shazam for faces," the company boasts that its technology can take a given photo and compare it across a database of billions of profiles in no time at all.
Per the company's website, the app description reads in part: "So that beautiful girl you see on the train every day? Take a photo of her, Facezam it and you can find her in a matter of seconds. The rest is up to you."
A snapshot of the app's interface can be seen below.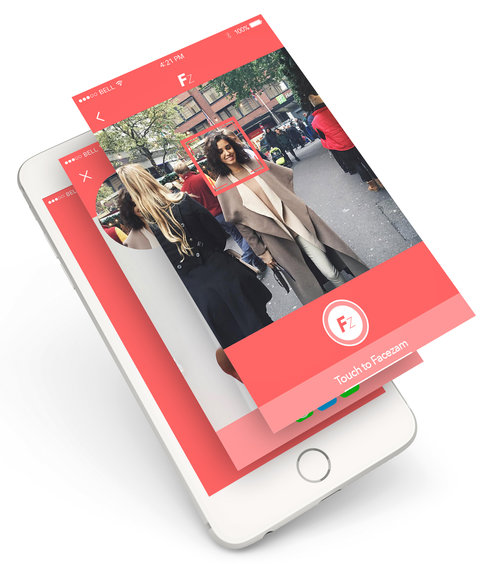 To call this app creepy would certainly be an understatement. But as Facezam struggles to spin it, the slow and steady demise of user privacy isn't necessarily something worth mourning.
"Facezam could be the end of our anonymous societies," Facezam founder Jack Kenyon said in an interview with The Telegraph. "Users will be able to identify anyone within a matter of seconds, which means privacy will no longer exist in public society." Kenyon even went so far as to add that the technology might even help reduce crime.
As for how the app works out in the wild, Facezam claims that its technology has a 70% success rate when matching an individual's photo to their Facebook profile.
"Facezam scans billions of Facebook profile images a second," The Telegraph adds, "which it accesses through a database for developers, until it finds a match. It claims to be able to link most photos with a profile on the social network within 10 seconds."
While the app is set to go live on iOS next week, don't be surprised if there is a delay. In fact, I'd be surprised if this app, in its current form, ever sees the light of day on the App Store.
Even if we put our skepticism aside and assume that Apple will accept the app with open arms, Facezam is already encountering some resistance from Facebook on the grounds that its technology is at odds with social network's terms-of-use regarding the use of automated technologies which mine Facebook for user data.
All in all, there's something decidedly fishy about Facezam, with some even going so far as to claim that it's all part of some elaborate hoax. I suppose we'll find out for sure once next week rolls around.