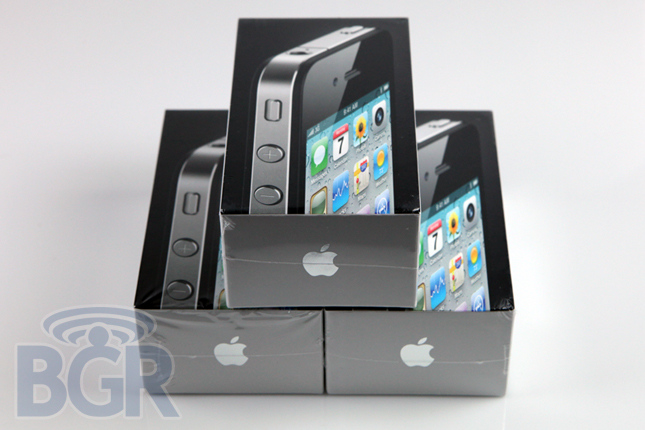 You guys know how much we love gadgets. You also know how much we like giving them away so other people that ordinarily might not purchase one can get one. This time is no different, and we're giving away an Apple iPhone 4 32GB unit! Want to enter? We never make it difficult! Here are the rules:
To officially enter into the giveaway, drop a comment below explaining how badly you want a new iPhone 4 and why!
Also, if you use Twitter, shoot us a follow! Our username is @BGR.
We'll run the giveaway for a little over a week, until Sunday, July 2nd at 11:59PM
Please enter once and only once, multiple entries will disqualify you
That's it! Just drop in a comment, follow us on Twitter, and you're entered.
Good luck.