If you're an Xbox One owner feeling a little jealous this week about the launch of the PS4 Pro, worry not — Microsoft has got something for you too. On Thursday, the company started rolling out its Xbox One Holiday Update to the public, bringing several long-awaited features and tweaks to the console.
DON'T MISS: PlayStation 4 Pro review
Clubs are the highlight of the Holiday Update, which the Xbox team describes as "gamer-created and managed groups that can help you meet people and grow communities of gamers who love the same things you do."
https://www.youtube.com/watch?v=-vpf2OhGKb4
Anyone can create a Club, anyone can join a Club and once you're a member of a Club on Xbox Live, you can set up a party with other online members of the club, communicate over voice and text chat and even share clips and photos. Once you've installed the update, looks for Clubs in the Community tab.
The other major addition is LFG, aka Looking for Group, which allows Xbox One gamers to find other players who want to play the same game online with them. You can set parameters like game mode, language, the number of people you need in your party and set rules as well, like level requirements or no trash talking.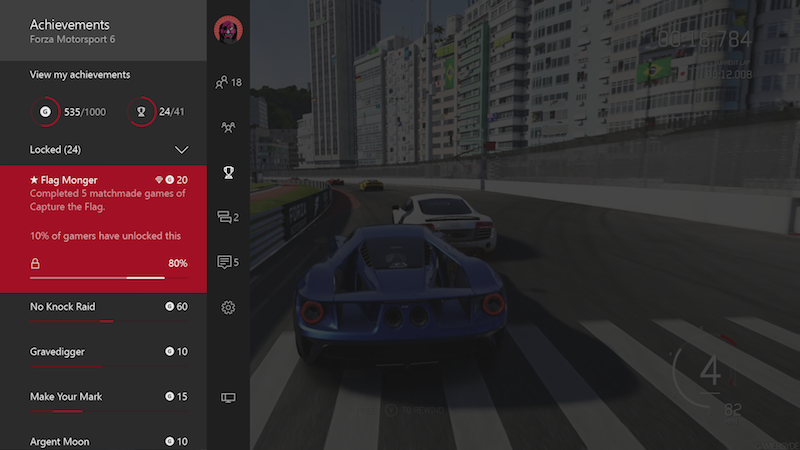 Microsoft is also taking a page from Sony's book and adding "achievement rarity," so that you'll know how much of the player base of any given game has unlocked a certain achievement. There's even a new animation for rare achievements.
Xbox One owners will also be able to participate in group messages, compete with their friends on the updated Gamerscore Leaderboard and express themselves with emojis when typing with the built-in virtual keyboard. If your system hasn't been updated already, check the settings and see if it's available.