Have you ever bought an Xbox One game that looked interesting but turned out not to be for you? If so, you'll never have to worry about eating the cost again as Microsoft is preparing to offer self-service refunds for apps and games bought digitally on Xbox One and Windows 10 PCs. The feature began rolling out to Xbox Insiders in the Alpha ring this week, but it should be available for everyone in the near future.
"You've spoken; we've listened," reads the message Alpha testers received. "In support of offering gamers the freedom of choice, we're making changes to the Microsoft Store purchase experience by offering customers a simple way to instantly return digital products like games and apps through account.microsoft.com."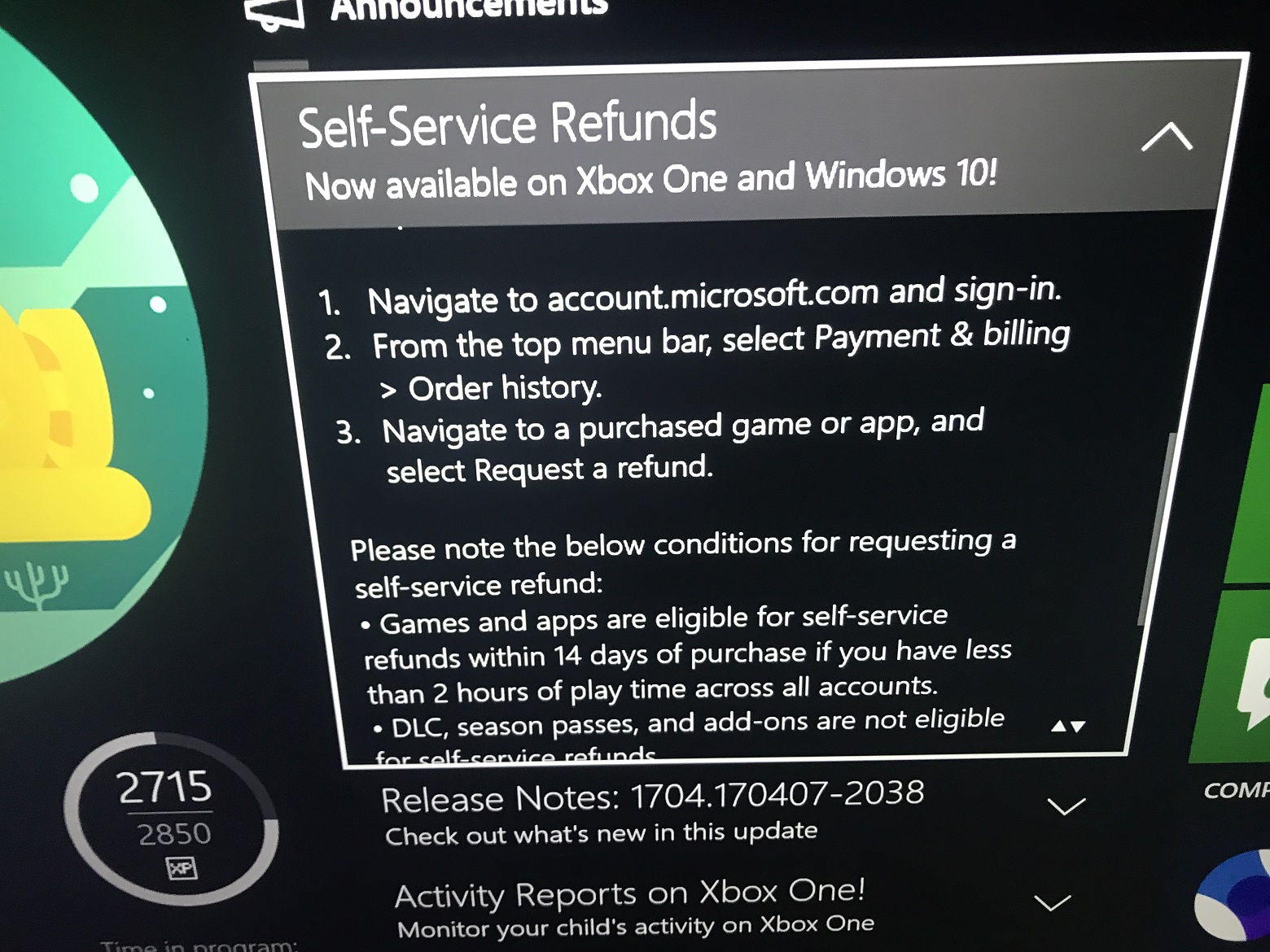 All you need to do to request a refund (once the feature goes live) is head to account.microsoft.com, sign in, navigate to Payment & billing > Order history from the top menu bar, find the game or app you want to "return" and click Request a refund. There are some rules, of course, which you can read below:
Games and apps are eligible for self-service refunds within 14 days of purchase if you have less than 2 hours of play time across all accounts.
DLC, season passes, and add-ons are not eligible for self-service refunds.
The game or app must be downloaded and launched before requesting a self-service refund.
You must wait for at least 1 day after the game or app's release before requesting a self-service refund.
Certain Windows 10 apps may not be eligible for self-service refunds.
Microsoft reserves the right to block access for users who abuse self-service refunds.
All in all, this looks basically identical to the refund system that Valve put in place for Steam users, but it's encouraging to see other companies jumping on board the digital refund train as well.