Coming into 2022, there were many highly anticipated movies slated to come out. Luckily, the already released movies have mostly lived up to the hype! The period of halted productions and delayed movie releases due to the COVID-19 pandemic made many people more accustomed to streaming at home.
However, the first half of 2022 has revealed spectacular blockbusters and delightsome scenes that would send you straight to the cinema.
From superheroes taking us around the multiverse to top-gun action, then to dunking failures, making a hustle for success, and turning our hearts purple with tender dramas, filmmakers have prepared brilliant experiences for the big screens.
Anyway, here are a bunch of the best movies 2022 has already offered and the ones we are eagerly anticipating.
Playground
Directors: Laura Wandel
Genre: Drama
Release date: February 11, 2022
Stars: Günter Duret, Laura Verlinden, Maya Vanderbeque
Rotten Tomatoes score: 100%
Writer and director Laura Wandel explicitly shows us the daily degrading reality kids experience while trying to fit into school. PLAYGROUND is an empathetic story that borders around 7-year-old Nora and her older brother, Abel.
When Nora witnesses Abel being bullied by other kids, she tries to get help by alerting their father. Then, out of the innocence of a child's heart, Abel forces Nora to keep silent about telling on his bullies while suffering further humiliation. Nora is now caught between being loyal to her big brother and struggling to fit in a child's world where adults are oblivious of kids' struggles.
The Janes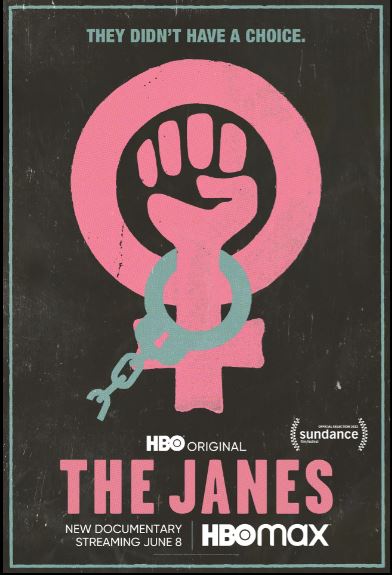 Directors: Tia Lessin, Emma Pildes
Genre: Documentary, History
Release date: June 8, 2022
Stars: Judith Arcana, Marie Leaner, Heather Booth, Diane Stevens, Eleanor Oliver
Rotten Tomatoes score: 100%
This documentary follows a group of Chicago women that formed a clandestine network to provide safe and cheap abortions.
However, it dates back to the early '70s when abortion was illegal in Chicago. Also, this clandestine group, referred to themselves as "The Janes," was arrested in the spring of 1970.
Pildes and Lessin craftily introduce significant archival footage that showcases the sacrificial volunteer services that the Janes offered. The horrifying anecdotes led to Chicago legalizing abortions in 1973.
Happening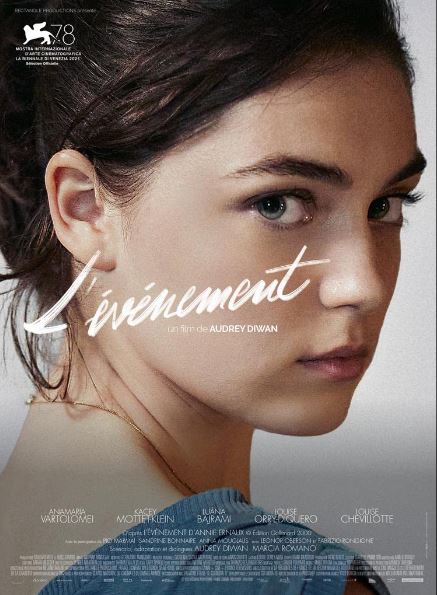 Directors: Audrey Diwan
Genre: Drama
Release date: May 6, 2022
Stars: Anamaria Vartolomei, Kacey Mottet Klein, Luàna Bajrami
Rotten Tomatoes score: 99%
Happening is an adaptation of Annie Ernaux's memoir. The movie follows the story of a brilliant young student, Anne. Anne's struggles begin when she sees her future slipping out of her grasp due to her pregnancy.
At the same time, in a society where abortion is illegal and where she has to keep her hopes for the future alive, she must make a quick decision on the best alternative to take. Audrey Diwan keeps the story centered around our main character inside the walls of a French university in the early '60s.
Top Gun: Maverick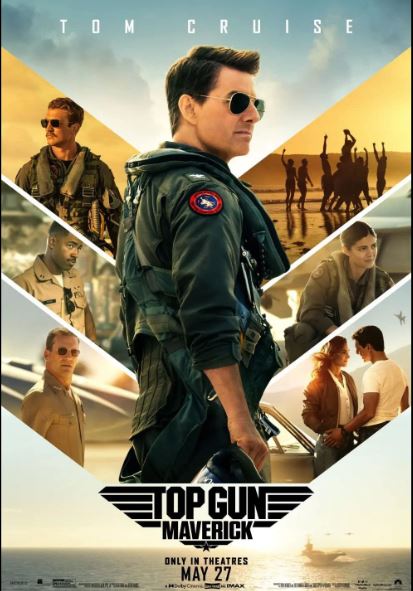 Director: Joseph Kosinski
Genre: Action, Adventure
Release date: May 27, 2022
Stars: Tom Cruise, Jennnifer Connelly, Miles Teller
Rotten Tomatoes score: 96%
Pete "Maverick" Mitchell, the Navy's top aviator, has spent 30 years of service and attained the height he'd always wished for. Evading the advancement in rank that would take him away from the action as a test pilot, Maverick pushes his luck until he's faced with an uncertain future.
Tom Cruise reprises the role of Maverick and goes on a final mission, where he has to train graduates for a special assignment. Also, he is confronted with his deepest fears and ghosts from his past, which force him and the other pilots to make ultimate sacrifices.
Cruise's top-notch performance, the performances of his co-stars, and Kosinski's direction are reasons why Top Gun: Maverick is impeccable. Top Gun: Maverick already grossed about $650.3M at the box office.
Hit the Road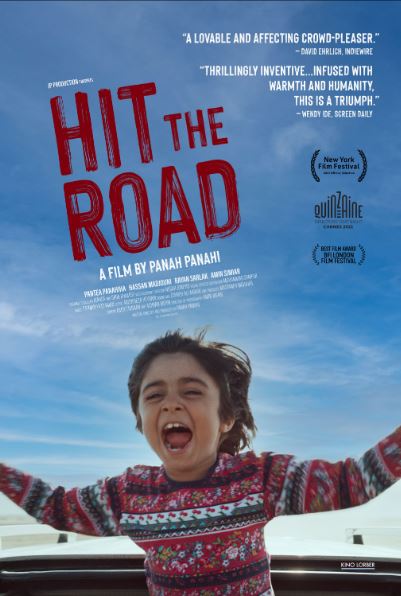 Directors: Panah Panahi
Genre: Comedy, Drama
Release date: April 22, 2022
Stars: Pantea Panahiha, Mohammad Hassan Madjooni, Rayan Sarlak
Rotten Tomatoes score: 95%
The son of an award-winning Iranian filmmaker, Panah Panahi makes a grand debut with this charming and emotional comic drama. Hit the Road centers on a family of four – two boys and their middle-aged parents, journeying across the Iranian countryside.
Panah's ability to craftily add unexpected twists and turns makes this movie slowly creep in tension and emotional momentum. The tension slowly unravels the furtive purpose of their journey. Hit the Road remains one of the best movies 2022 has offered.
Everything Everywhere All at Once
Directors: Dan Kwan, Daniel Scheinert
Genre: Comedy, Adventure, Sci-Fi, Fantasy
Release date: April 8, 2022
Stars: Michelle Yeoh, Stephanie Hsu, Ke Huy Quan, Jamie Lee Curtis
Rotten Tomatoes score: 95%
This is undoubtedly one of 2022's best films. Michelle Yeoh leads the movie as a Chinese-American immigrant, struggling to keep her failing laundromat business amidst several other family problems. During a business audit interview, the laundromat owner learns of her mission to save her world from powerful interdimensional forces.
Of the many already-premiered films, this movie has a lot of potential to gain recognition by the Oscars. Michelle Yeoh's undisputed movie mastery and the entertaining storyline should send this movie far beyond the usual.
Nope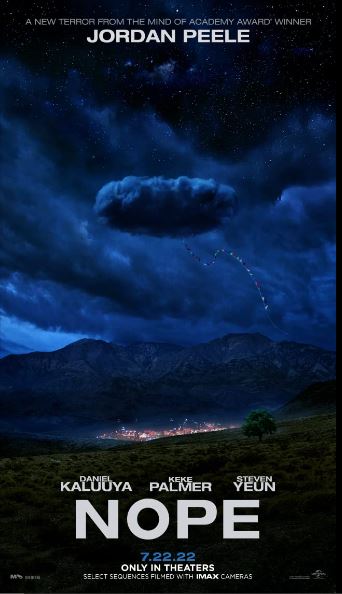 Directors: Jordan Peele
Genre: Horror, Mystery & Thriller, Sci-Fi
Release date: July 22, 202
Stars: Daniel Kaluuya, Keke Palmer, Brandon Perea
Rotten Tomatoes score: 82%
The Oscar-nominated and consistent winning streak director Jordan Peele is on has once again hit the big screen with a captivating story. Nope— another horror hit (pun intended), like the amazing, skin-crawling 2019 movie, US, is definitely a monster blockbuster.
Also, more interesting is the combination of Get Out star Daniel Kaluuya and brilliant TV star Keke Palmer. The duo artfully delivers an entertaining and terrifying film that assuredly introduces higher notes to your heartbeat. Peele's writing gives the storyline enough nuances to keep your eyes glued to the screen. So, if you are a fan of horror movies, you'll probably want to check this one out right away! This will likely be one of the best horror movies of 2022.
The Batman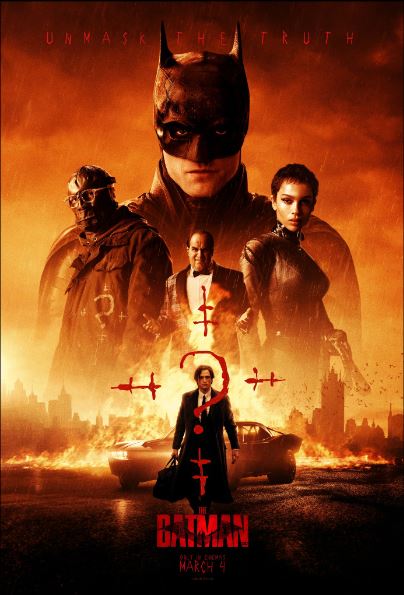 Directors: Matt Reeves
Genre: Action, Adventure, Crime, Drama
Release date: March 4, 2022
Stars: Robert Pattinson, Zoë Kravitz, Jeffrey Wright, Colin Farrell
Rotten Tomatoes score: 85%
Wait! Don't scroll just yet. Yes, you may have seen many Batman movies, and they all, however hard they try, seem to drag in the same direction. Yet, DC's smart move to appoint Matt Reeves as The Batman's director truly paid off.
Reeves found a way to resurrect the cliche story of the Dark Knight into a more fascinating emo-Bruce Wayne film. Robert Pattinson owned the role of the Caped Crusader, a hero that stumbles while finding his feet. Supporting Pattinson's role was the headstrong and energetic Catwoman, played by Zoë Kravitz.
Let's not talk about the crazy and enjoyable puns from the Riddler that made the entire city of Gotham go boom! Moreover, one could hardly recognize Colin Farrell, who played the role of Gotham's crime godfather, The Penguin. Frankly, you're missing out on one of the best movies of 2022 if you are yet to watch this thrilling film. You can stream this on HBO Max.
Turning Red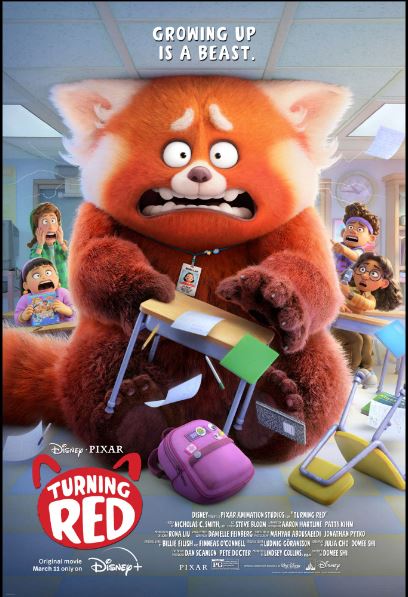 Directors: Domee Shi
Genre: Kids & Family, Comedy, Fantasy, Animation
Release date: March 11, 2022
Stars: Rosalie Chiang (voice), Sandra Oh (voice), Ava Morse(voice)
Rotten Tomatoes score: 94%
Turning Red is Domee Shi's directorial debut and quickly got the attention of fans on Disney Plus. Shi blew our minds with her heartwarming, humorous, and beautiful animation. In addition, the story centers on sharp-witted 13-year-old Mei Lee, who is caught up in the wild phase of adolescence.
Upon hitting puberty, Mei's inherited generational powers – the ability to transform into a giant red panda when overwhelmed by emotions – surface. Then, the coming-of-age story progresses with Mei accepting herself and cultivating a better relationship with her mother as an adolescent.
The Worst Person in the World
Directors: Joachim Trier
Genre: Comedy, Drama, Romance
Release date: Feb 4, 2022
Stars: Renate Reinsve, Anders Danielsen Lie, Herbert Nordrum
Rotten Tomatoes score: 96%
This is your best bet if you prefer a relatable and emotional love story! Renate Reinsve stars as Julie, an indecisive young woman who is struggling to find her career path whilst juggling her troubled love life.
The story chronicles four years of Julie's life, with Reisve's notable, outstanding performance. This should be the best movie for those who would want to watch an exciting film based on a love story.
Apollo 10 1/2: A Space Age Childhood
Directors: Richard Linklater
Genre: Drama, Adventure, Animation, Comedy, History
Release date: Apr 1, 2022
Stars: Milo Coy, Jack Black, Lee Eddy
Rotten Tomatoes score: 91%
Richard Linklater's A Space Age Childhood is a beautiful, absorbing animation that redefines the '69 historic moon landing. Young Stanley, who lives in Texas, travels to the moon with his intergalactic dreams a few days before the historic Apollo 11 moon landing.
Linklater somewhat uses this captivating story to recall his life as a youth in the summer of 1969 in Houston, Texas. However, the colorful animation film blurs out some emotional truth from Linklater's real story. The coming-of-age story also captures a glimpse of American life back in 1969.
X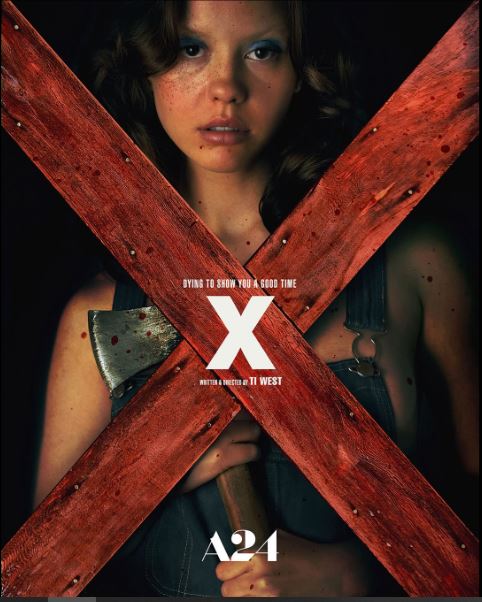 Directors: Ti West
Genre: Horror, Mystery & Thriller
Release date: Mar 18, 2022
Stars: Mia Goth, Jenna Ortega, Brittany Snow
Rotten Tomatoes score: 95%
Writer and director Ti West presents an increasingly grisly way to grip his audience's hearts and attention. The movie X follows a group of actors journeying through rural Texas to produce an adult film. The thrilling twists and tricks begin when they arrive at the farmland of their reclusive, creepy hosts. Individually, they have to struggle for their lives when the gory fun sets in.
Ti West's exclusive attention to detail will provide enough horror to bug your memories even after the rolling cast displays. Another one of the best movies of 2022, X, will leave you glued to your seats with its top-level entertainment.
Mad God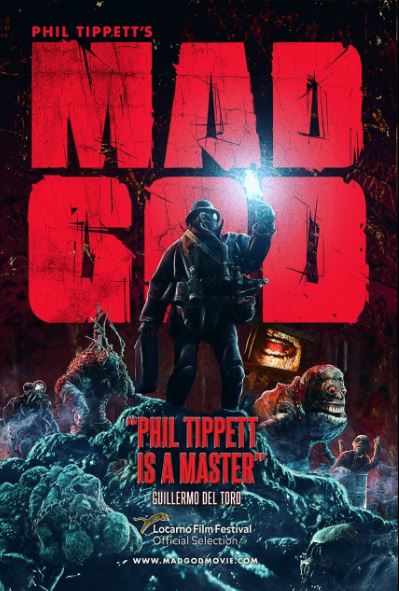 Directors: Phil Tippett
Genre: Horror, Fantasy, Animation, Adventure
Release date: Jun 16, 2022
Stars: Alex Cox, Niketa Roman, Satish Ratakonda
Rotten Tomatoes score: 92%
Finally, the stop-motion-techniques guru, Phil Tippett, can rest after painstakingly working on this insane masterpiece for the last three decades. Whether or not this film qualifies as one of the best films is just beside the point. It is a celebrated movie because of the macabre masterpiece creatures, sets, and scenes Tippett hand-crafted for the last 30 years.
Also, in this new era where CGI is the norm, Tippett's use of traditional stop-motion techniques to create this genuinely disturbing, horrific animation is highly creative. After all, MAD GOD is a horror animation.
The story follows The Assasin dropping into a city of ruin via a corroded diving bell. The Assassin arrives with the intention to explore the bizarre, forbidden web of unsightly monstrosities.
Lastly, Tippett jokingly mentioned that supervising the animated dinosaurs in Steven Spielberg's Jurassic Park is but a fragment of his creativity compared to this. And you don't want to miss out on this as it is one of the best horror movies of 2022.
The Bob's Burgers Movie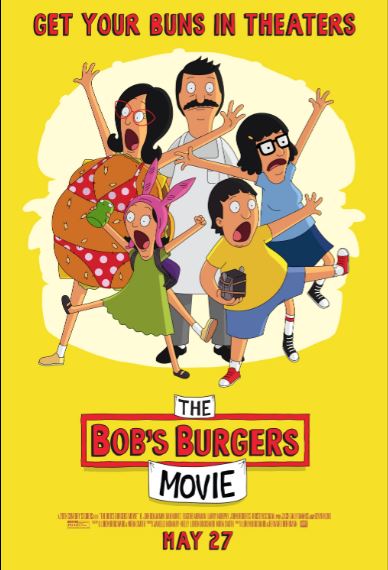 Directors: Loren Bouchard, Bernard Derrima
Genre: Comedy, Mystery & Thriller, Animation
Release date: May 27, 2022
Stars: H. Jon Benjamin (voice), Kristen Schaal (voice), Dan Mintz (voice)
Rotten Tomatoes score: 88%
The comedy-adventure-mystery-based animation, The Bob's Burgers Movie, focuses on the Belchers trying to save their restaurant from a giant sinkhole. However, while the kids go on to solve a mystery that could end the sinkhole problem, the parents struggle to keep their business afloat.
And then, together, the entire family works earnestly to bring back their life behind the counter of Bob's burger restaurant. This could be one of the best movies to watch for those who love a good animated comedy.
Fire Island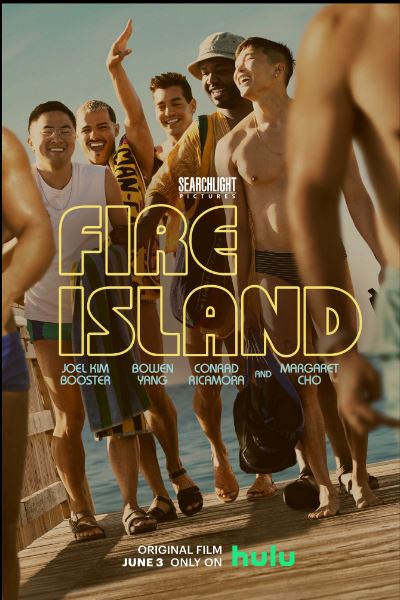 Directors: Andrew Ahn
Genre: Romance, Comedy
Release date: June 3, 2022
Stars: Joel Kim Booster, Bowen Yang, Margaret Cho
Rotten Tomatoes score: 94%
Inspired by Jane Austen's "Pride and Prejudice," Andrew Ahn's Fire Island is a rom-com story that follows a group of gay friends reuniting for their yearly summer adventure to Fire Island. Despite their insecurities and doubts, they must learn to love, respect, and help each other grow to find love.
Jackass Forever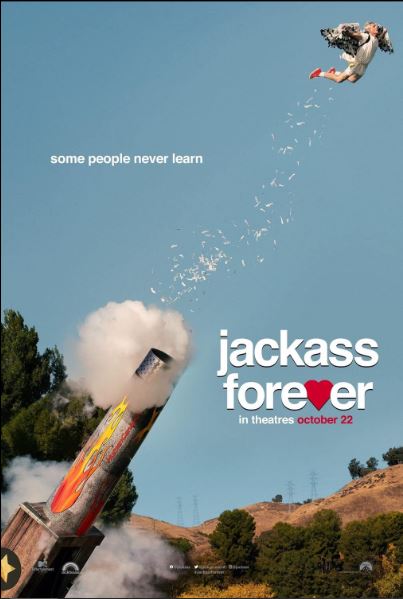 Directors: Jeff Tremaine
Genre: Comedy
Release date: Feb 4, 2022
Stars: Steve-O, Johnny Knoxville, Chris Pontius
Rotten Tomatoes score: 86%
Have you been searching for the best movie to cool off with? This is it! Jackass Forever is back to the big screen with the most hilarious and unusual fun after a 10-plus-year hiatus. The 2022 American reality comedy movie has scenes that will give you that premium entertainment feeling.
Trust Johnny Knoxville and the rest of the Jackass Forever gang to at least carve a huge smile on your face with their wildly absurd stunts. In addition, a new generation of vibrant actors is introduced to spread the fun. This is the fourth film in the franchise, and they yet again deliver an amazing, fun movie.
I Want You Back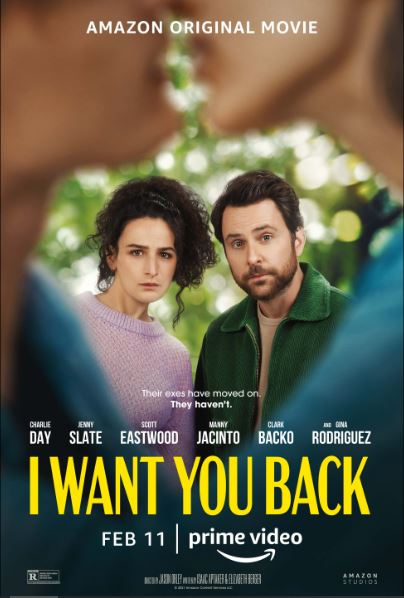 Directors: Jason Orley
Genre: Romance, Comedy
Release date: Feb 11, 2022
Stars: Charlie Day, Jenny Slate, Scott Eastwood
Rotten Tomatoes score: 86%
American romantic comedy I Want You Back is a story that centers on two strangers bonding due to a common occurrence. Dumped by their partners on the same weekend, Peter and Emma embark on a mission to get back with their respective exes, who have moved on to new partners.
Their missions involve doing whatever it takes to win and end their exes' new relationships to win them back. The movie's cast should be enough reason you should jump on this if you haven't.
Doctor Strange in the Multiverse of Madness
Directors: Sam Raimi
Genre: Action, Adventure, Fantasy, Horror
Release date: May 6, 2022
Stars: Benedict Cumberbatch, Elizabeth Olsen, Chiwetel Ejiofor
Rotten Tomatoes score: 74%
The Marvel Cinematic Universe further drives the story of Doctor Strange as he traverses through alternate realities. Teaming up with Wong, his alternate self from other realities, and a girl from his dream, Doctor Strange embarks on a journey to battle multiple threats from other realities, controlled by a delusional Wanda, the Scarlet Witch.
The film delivers an extended form of visual excitement, taking the franchise to a darker place.
The Black Phone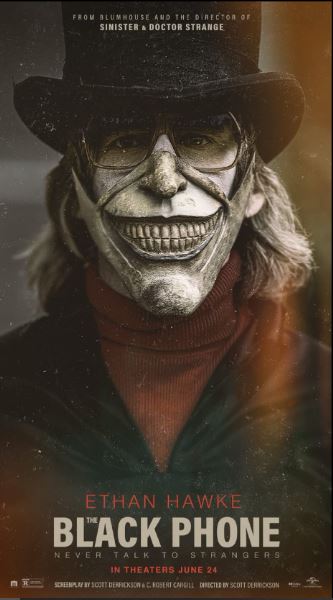 Directors: Scott Derrickson
Genre: Horror, Mystery & Thriller
Release date: Jun 24, 2022
Stars: Ethan Hawke, Mason Thames, Madeleine McGraw
Rotten Tomatoes score: 83%
13-year-old Finney is abducted by a child killer and hidden away in a soundproof basement. He soon starts receiving calls from the abductor's previous victims via a mysterious phone hung on the wall.
The theatrical run grossed over $148 million with a lot of encouraging reviews. The Black Phone is not only frightening but also an entertaining movie for fans of horror movies.
RRR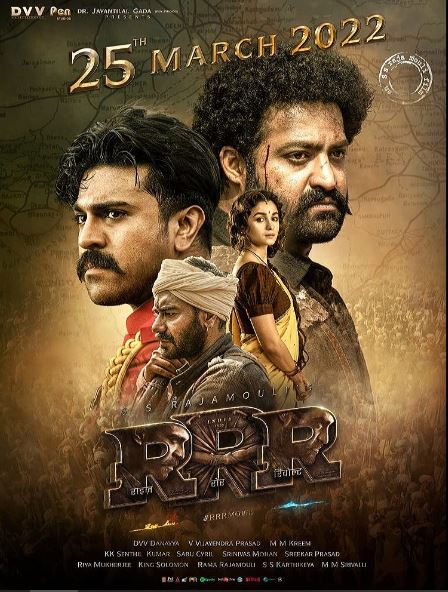 Directors: S. S. Rajamouli
Genre: Action, Drama
Release date: Mar 25, 2022
Stars: N.T. Rama Rao Jr., Ram Charan, Ajay Devgn
Rotten Tomatoes score: 91%
The movie Daisy Edgar-Jones opted out of turned out to be a more epic movie than S. S. Rajamouli's previous blockbuster. RRR is a fiction story of revolutionary freedom fighters against cruel leaders. Also, the movie set is centered in Delhi in 1920 and is currently the most expensive Indian film.
The Northman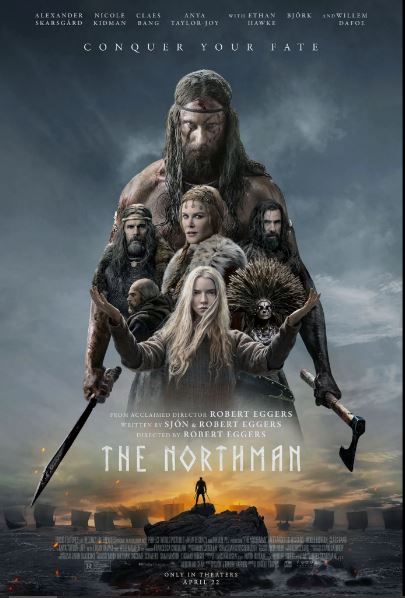 Director: Robbert Eggers
Genre: Adventure, Action, Mystery & Thriller
Release date: Apr 22, 2022
Stars: Alexander Skarsgård, Nicole Kidman, Claes Bang
Rotten Tomatoes score: 89%
Robbert Eggers brings to our screen an epic American historical action thriller, The Northman. The story follows young Prince Amleth witnessing his father's brutal murder by his uncle. After two decades have passed, the young Prince is now a grown man. He must avenge his father's death and free his long-kidnapped mother from the hold of his evil uncle.
In addition, the film co-stars The Queen's Gambit star Anya Taylor Joy and Willem Dafoe, amongst others. This is a bloody and artsy Viking revenge film and The Northman is sure to keep its audience glued to the screen.
Good Luck to You, Leo Grande
Director: Sophie Hyde
Genre: Comedy, Drama
Release date: Jun 17, 2022
Stars: Emma Thompson, Daryl McCormack, Isabella Laughland
Rotten Tomatoes score: 94%
Good Luck to You, Leo Grande is a 2022 British sex dramedy. The 2022 movie stars two-time Academy Award winner Emma Thompson and Peaky Blinders star Daryl McCormack.
The movie was mostly shot in one hotel room and the story centers on a widow who craves the excitement and romance of a partner. To combat it, she hires a sex worker with which she grows a beautiful connection. Both actors performed magnificently well in their simplified but captivating acting.
The movie challenges the stereotypes around sex workers or older women who have increased sexual desires. With its sizzling fantasy, you are in for a truly "grand" excitement.
FAQ
What is the first movie of 2022?
The 355. Directed by Simon Kinberg.
What movie will come out in 2022?
Glass Onion: A Knives Out Mystery (2022)
Don't Worry Darling (Sept. 23)
Black Adam (Oct. 21)
Halloween Ends (Oct. 14)
Amsterdam (Nov. 4)
Black Panther: Wakanda Forever (Nov. 11)
Creed III (Nov. 23)
Shazam: Fury of the Gods (Dec. 16)
Avatar: The Way of Water (Dec. 16)
What is the most viewed movie 2022?
Jurassic World Dominion
Thor: Love and Thunder
Which movie has made the most money in 2022?
Top Gun: Maverick is currently the highest-grossing movie of 2022, with $1.2 billion earned so far.
What movie sold the most tickets in 2022?
Top Gun: Maverick has sold the most tickets in 2022.
What is the highest-rated film on IMDb as of January 1st 2022?
Top Gun: Maverick (2022) – 8.6/10
What is the most liked movie in the world?
Titanic. DVD – 2012
Star Wars. A New Hope. DVD – 2020
Terminator 2. Judgment Day. DVD – 2017
The Lion King. DVD – 2011
The Godfather. DVD – 2008
You can also check out: the 10 most anticipated movies of 2022, according to IMDb