Super. Mario. Run. Is. Finally. Here! Nintendo fans around the world have been anxiously away Mario's arrival on the iPhone and iPad for years, and this week finally saw that dream become a reality. Sort of. Super Mario run isn't a full-fledged Mario game, where the player controls Mario's every move and is free to explore the elaborate cartoon worlds Nintendo does such an amazing job creating. Instead, Nintendo's first iPhone game is a runner, meaning the main character — in this case, Mario — runs across each board on his own and the player taps the screen to make him jump. It sounds a bit boring and some people, myself included, were skeptical going in. As we said in our Super Mario Run review though, this game is actually pretty awesome.
Of course, Super Mario Run isn't for everyone. In fact, Android users don't even have access to the hot new Nintendo game since it's iOS only for the time being. Lucky for you, there are about a zillion other awesome games for iOS and Android devices, and in this post we'll list five awesome alternatives to Super Mario Run.
Flappy Bird
Calm down, we're just kidding around.
Goat Simulator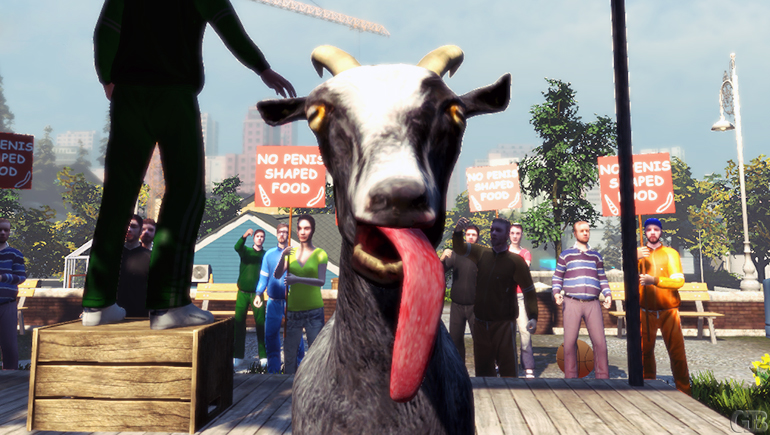 It's just so good… and it's free right now for iOS!
Goat Simulator is the latest in goat simulation technology, bringing next-gen goat simulation to YOU. You no longer have to fantasize about being a goat, your mobile dreams have finally come true!

Gameplay-wise, Goat Simulator is all about causing as much destruction as you possibly can as a goat. It has been compared to an old-school skating game, except instead of being a skater, you're a goat, and instead of doing tricks, you wreck stuff. more! When it comes to goats, not even the sky is the limit, as you can probably just bug through it and crash the game.

DISCLAIMER
Goat Simulator is a completely stupid game and, to be honest, you should probably spend your money on something else, such as a hula hoop, a pile of bricks, or maybe pool your money together with your friends and buy a real goat.

KEY FEATURES
* You can be a goat
* Get points for wrecking stuff – brag to your friends that you're the alpha goat
* MILLIONS OF BUGS! We're only eliminating the crash-bugs, everything else is hilarious and we're keeping it
* In-game physics that bug out all the time
* Seriously look at that goat's neck
* You can be a goat
Download Goat Simulator: iOS | Android
Smurfs Epic Run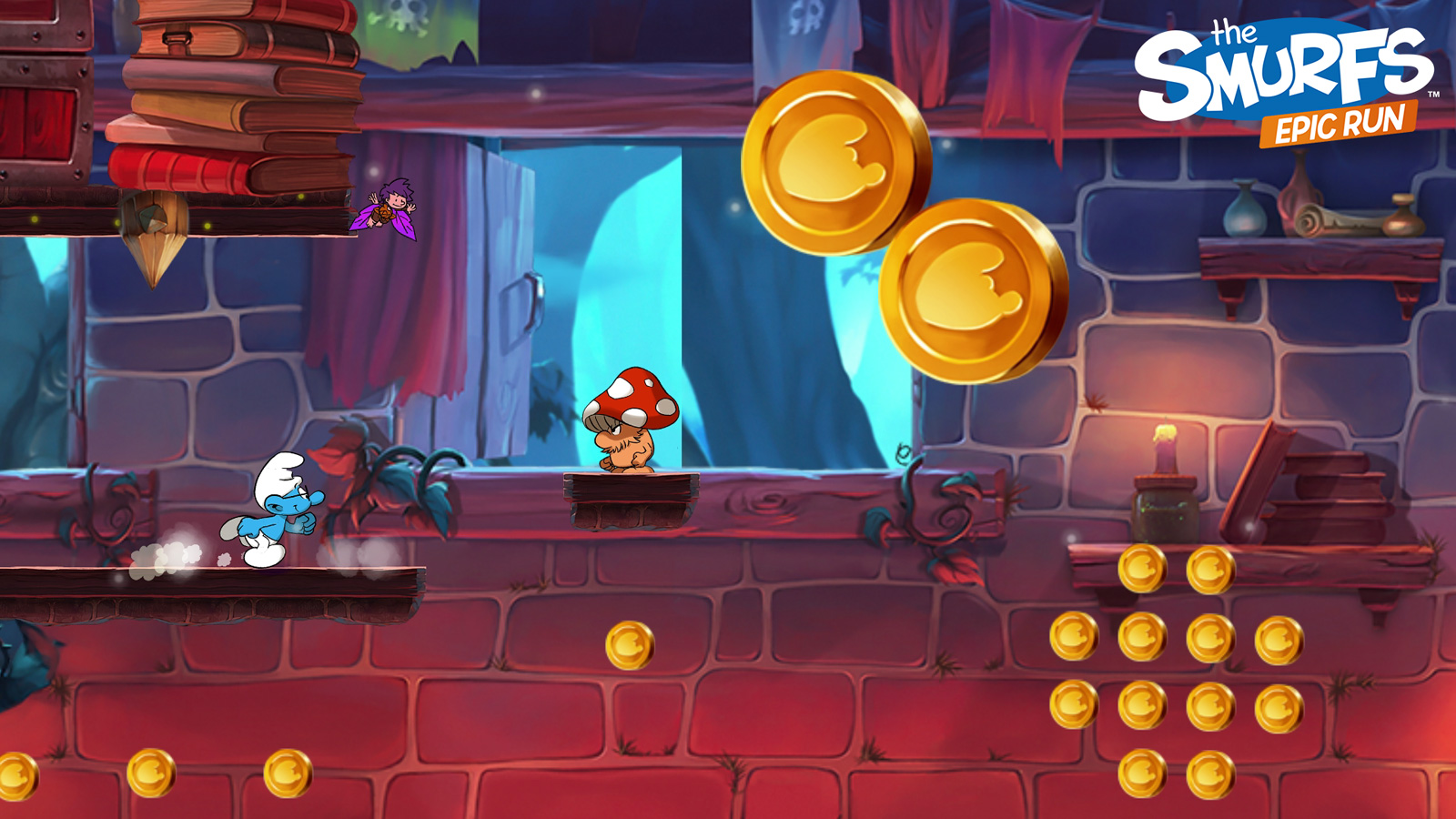 Looking for an awesome runner with a popular cartoon character that isn't Mario? Smurfs Epic Run is just what the doctor ordered.
*** SMURFS EPIC RUN: Experience the next generation runner game with gorgeous 2D graphics! Choose your favorite Smurf and embark on an epic adventure to free your fellow blue friends from Gargamel!***

Gargamel's has casted an evil fog spell to capture all the Smurfs. The whole village is gone and you're the only Smurf left! Run away from the fog, parkour a vivid world, gather powerful magic artefacts and save all your Smurfs friends to become the true epic hero of the village!

5/5 "Amazing! Graphics are amazing! Gameplay's fun. I love it."Leviosaaaaa
5/5 "Fun and Addictive" Keegos333
5/5 "Like Mario bros. but with Smurfs" Youger pzoo

FEATURES

• RUN, jump, glide, rush, dash, parkour… your way through more than 100 levels to free all the captive Smurfs and defeat Gargamel's minions!

• DISCOVER a gorgeous, magical and funny world directly inspired from the original Smurf comic-books.

• PARKOUR multiple locations of the Smurfs world including the village, the forest, the mine and Gargarmel's Castle!

• PLAY with your favorite Smurfs including Smurfette, Papa Smurf, Handy Smurf, Brainy Smurf and more than a dozen other famous & funny characters!

• FREE each Smurf and use their unique epic powers (Dash, double jump, stomp, glide, magnet…) to rush through each level and set the best score.

• CUSTOMIZE your Smurfs with cute companions, magic rings and artefacts for awesome bonuses!

• RACE and compete against your runner friends & the world to establish the best score in the Weekly Tournament. Who will run the farthest in these weekly endless games?

• EARN great prizes everyday by collecting Golden Keys, completing Daily Missions, spinning the Wheel of Chance or asking the Farmer Smurf for his Good Deals.

• UNLOCK magic portals and discover challenging and mysterious regions: The Bonus Zones!

• GATHER your team of blue runners and enter the Epic Adventure: a daily challenge where the danger is everywhere. But so are the rewards!

• COLLECT dozens of items from the Smurf universe to complete sets and unlock bonuses.

Smurf Epic Run is available in 12 languages, including English!

Stay on top of your game! Meet other players and get the latest news, deals, and more at….
Download Smurfs Epic Run: iOS | Android
Minimize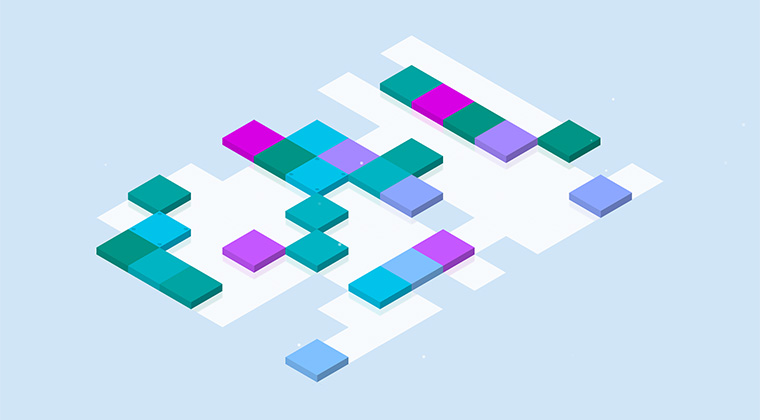 Looking for something more mellow? Check out this brand new beautiful puzzler called Minimize. It's made by the same developer that made one of our favorite series of iPhone games ever (Harmony — definitely check them out), and it's a great take on a classic format. The only rub is that sadly, it's not available for Android devices.
Immerse your eyes, ears and mind in minimize, a beautiful game of simplification and foresight. Simply swipe to change gravity and minimize each puzzle to where no blocks remain.

– 100 colorful, handcrafted levels
– Minimalist, isometric design
– Each progressive level is built upon its predecessor
– Peaceful, captivating soundtrack
– Leaderboards and achievements
– Sync progress over iCloud

In Minimize we don't want to disrupt your relaxing game to ask for a review. If you have been enjoying Minimize and have a moment to rate and review the game here in the App Store, we would appreciate it more than we can say. Thank you!
Download Minimize: iOS
Rayman Adventures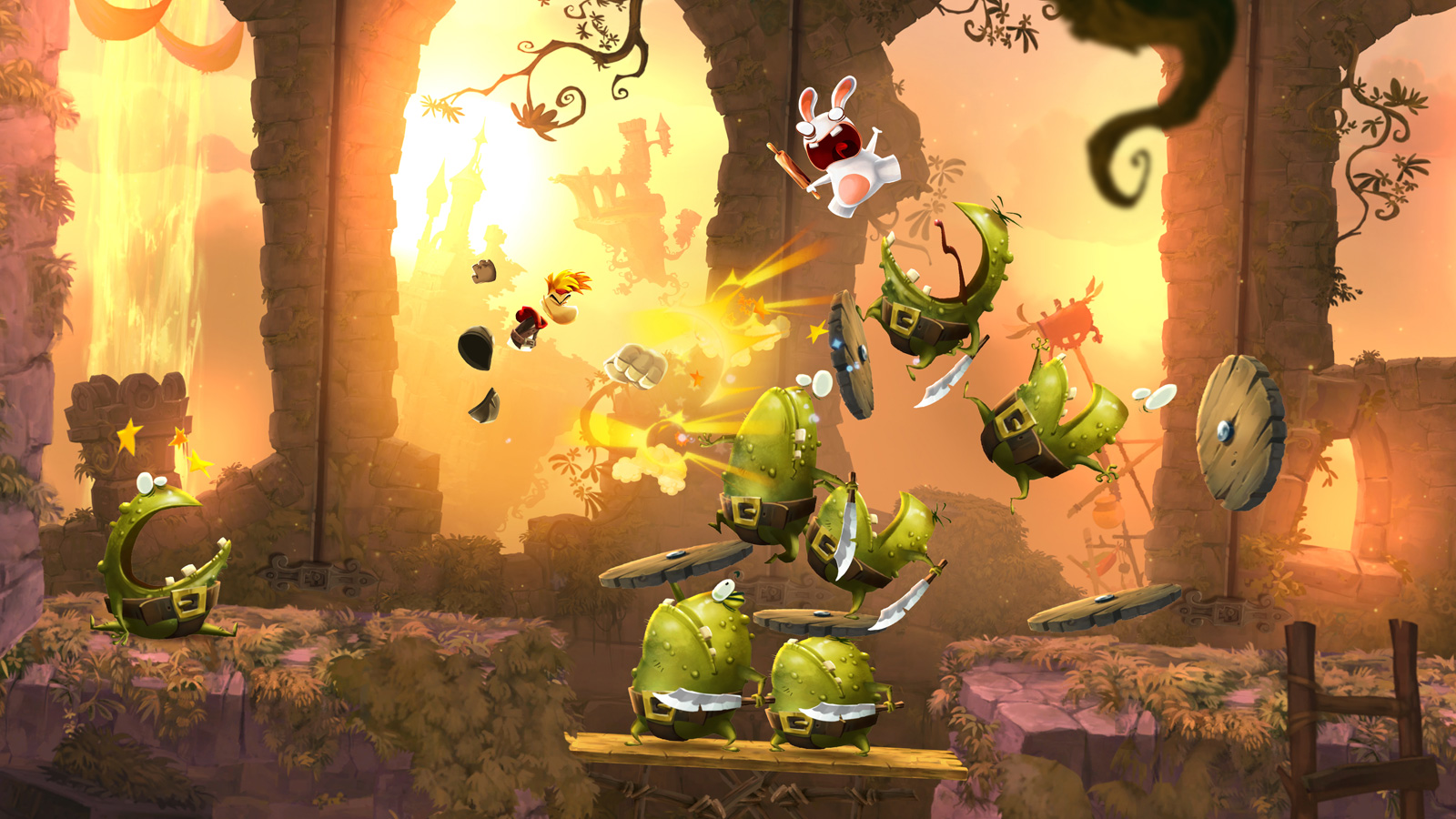 Okay, back to awesome runners…
Embark on amazing adventures through legendary worlds on a quest to rescue the Incrediballs!

The enchanted forest is in trouble; the ancient eggs that sustain the sacred tree have been stolen and scattered across the world.

From haunted medieval castles to the mythical worlds of Olympus, Rayman, our fearless adventurer, and Barbara, his Viking companion, set out in search of the Incrediballs' eggs to breathe new life into the sacred tree!

FEATURES
· Experience an exciting mix between ACTION and EXPLORATION
· SEEK OUT and COLLECT all of the Incrediballs and bring them home
· Unleash the POWER of the Incrediballs to conquer epic adventures!
· CARE for the Incrediballs: feed them, play with them and even MAKE MUSIC together
· GROW the tallest TREE in the world and soar above the COMPETITION!
· Set off on a gorgeous adventure with AMAZING VISUALS

Jump into the action and battle minotaurs, bandits and many other monsters in Rayman Adventures!
Download Rayman Adventures: iOS | Android
Giant Boulder of Death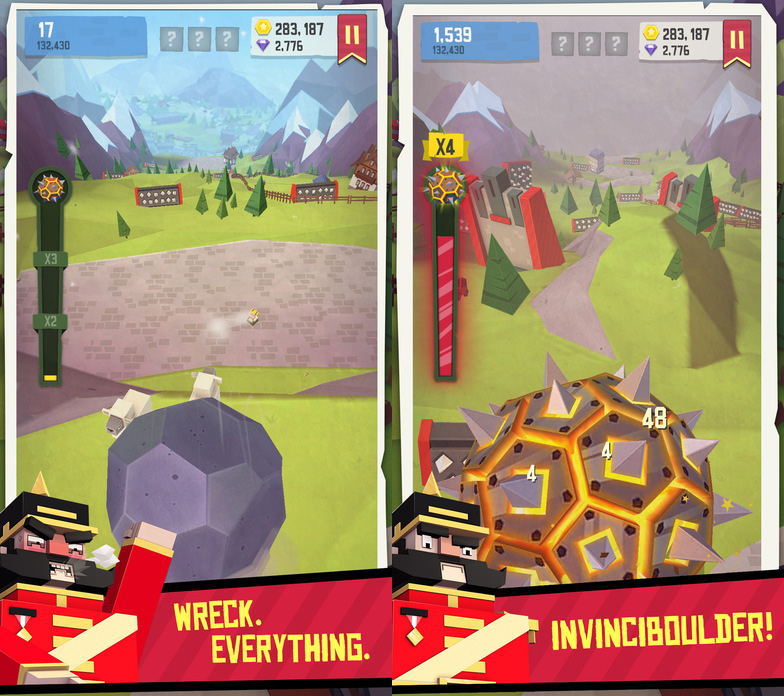 Last but not least, a fun alternative take on the endless runner from Adult Swim.
When a boulder holds a grudge, no one survives. Bowl your way down the mountain and destroy everything in your path. Crush villages, cars, yetis, golden cows, crush everything! From the creators of Robot Unicorn Attack 2 and Monsters Ate My Condo!

Check out the AMAZING new premium Heavy Metal theme!
• Meet our biggest, baddest avatar yet – Metal Boulder!
• Screamalicious new Heavy Yodel music!
• SUMMON your avatar of choice: The Original Boulder, Happy Holiboulder, Jack O'Boulder or Ms. Boulder
• STEAM through new goal trees specific to each boulder
• ANNIHILATE brand new objects in each theme
• CONQUER Game Center Achievements and Leaderboards!
• CRUSH legions of outrageous mortals, beasts and buildings
• SMASH through over 250 nail-biting goals to unlock over 100 destructible objects
• OBLITERATE your high score with boosts and upgrades
• DOMINATE your friends via Facebook. Connect and SMASH through their avatars!

WEAR your finest lederhosen with renewed pride and REVEL in the century's most yodel-tastic (and FREE) gaming sensation!