Early last month, the PlayStation team unveiled a new system software update for the PS4 and PS4 Pro. Among the features and fixes being worked on for update 4.50 were custom wallpapers, a cleaner version of the Quick Menu, simplified notifications and support for external hard drives. But the feature that stood out above all the rest is going to be exclusively available on the PS4 Pro. It's called Boost Mode.
Although Sony didn't announce the feature before rolling 4.50 out to beta participants, it immediately became the highlight of the update. While some developers have taken the time to update their old PS4 games to take advantage of the PS4 Pro hardware, Boost Mode can improve the frame rate and potentially decrease load times on a wide variety of games, even if the developer hasn't done anything.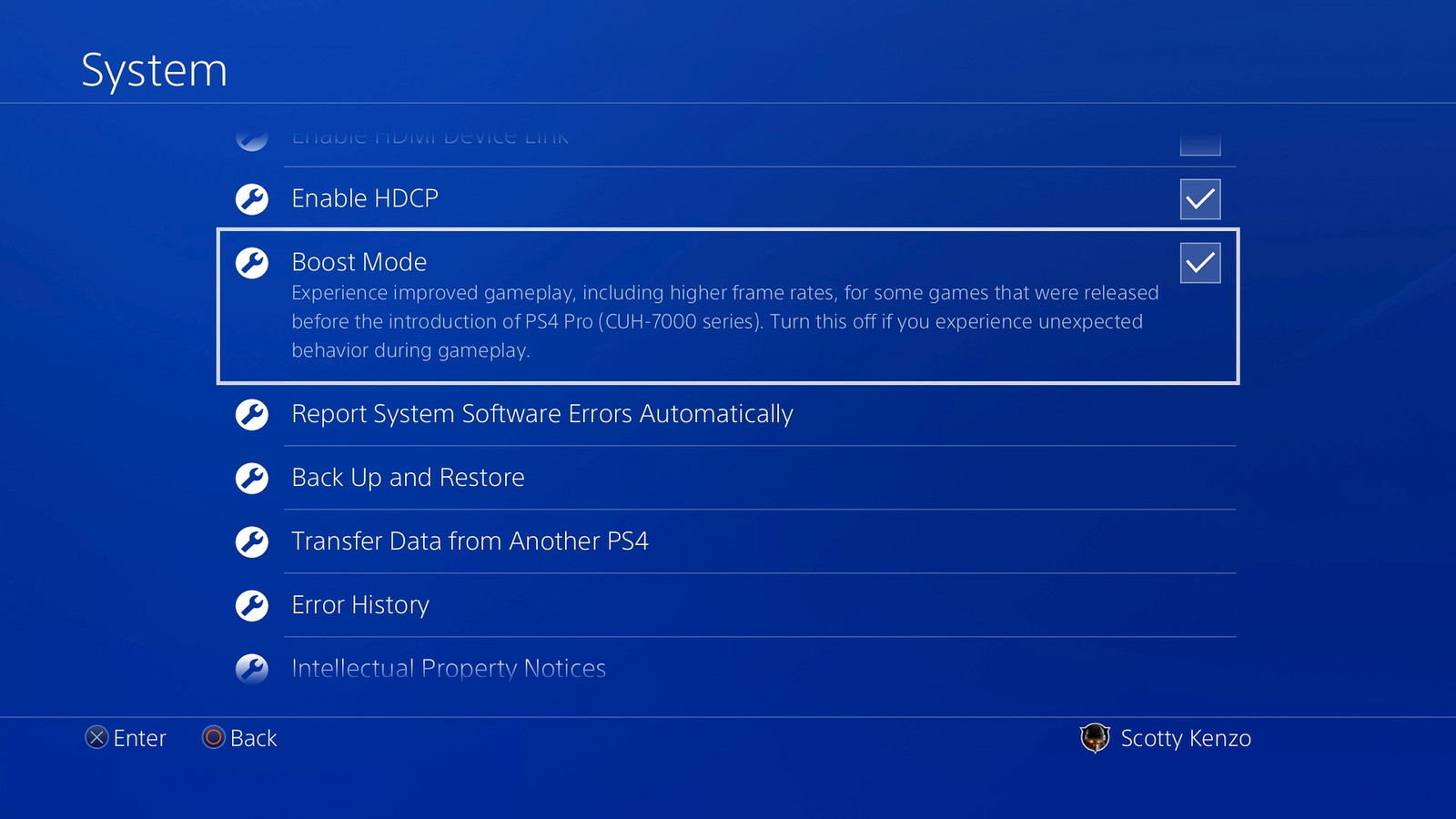 Sony warns that Boost Mode won't work with every PS4 title, but you won't have to wait much longer to find out if it works with your favorite games: update 4.50 will be available to download starting on Thursday.
Here's the full description of the highly anticipated new feature from the PlayStation Blog:
"PS4 Pro gets a new feature in this update called Boost Mode. This feature has been designed to provide better performance for select legacy titles that have not been patched to take advantage of the PS4 Pro's faster CPU and its faster and double-sized GPU.

This can provide a noticeable frame rate boost to some games with variable frame rates, and can provide frame rate stability for games that are programmed to run at 30 Hz or 60 Hz. Depending on the game, the increased CPU speed may also result in shorter load times. You can turn on Boost Mode by going to Settings > System.

Keep in mind that Boost Mode is not guaranteed to work with all titles. Turning the setting off will allow the game to be played in a mode that replicates the standard PS4."
In addition to Boost Mode and all of the other features listed above, update 4.50 will also include voice chat for Remote Play on PC, Mac and Xperia devices, visual improvements to the home screen for PlayStation VR users and updates to the PS Messages (Android/iOS) and PS Communities (Android/iOS) apps.