There was some drama over the weekend within the Pokemon Go community as 9to5Mac reported that development on the Apple Watch version of the game had been indefinitely suspended. Niantic attempted to extinguish the fire before it could spread by tweeting "Pokémon Go for Apple Watch is coming soon," but wouldn't confirm its original claim that the app would be ready before the end of 2016.
There's no question that the tweet was a direct response to 9to5Mac's report, which is why the Apple-centric blog decided to take it a step further on Monday with an even more in-depth piece explaining why Niantic might have decided to delay or even cancel the app despite having partnered with Apple to announce it at the iPhone 7 media event in San Francisco earlier this year.
According to 9to5Mac's sources, Niantic is working on a wearable device of its own, built specifically to interact with its games. The sources say that Niantic is working with the company behind the Nex Band, and will announce an Ingress-branded smart brand next month. There's even an image of the product: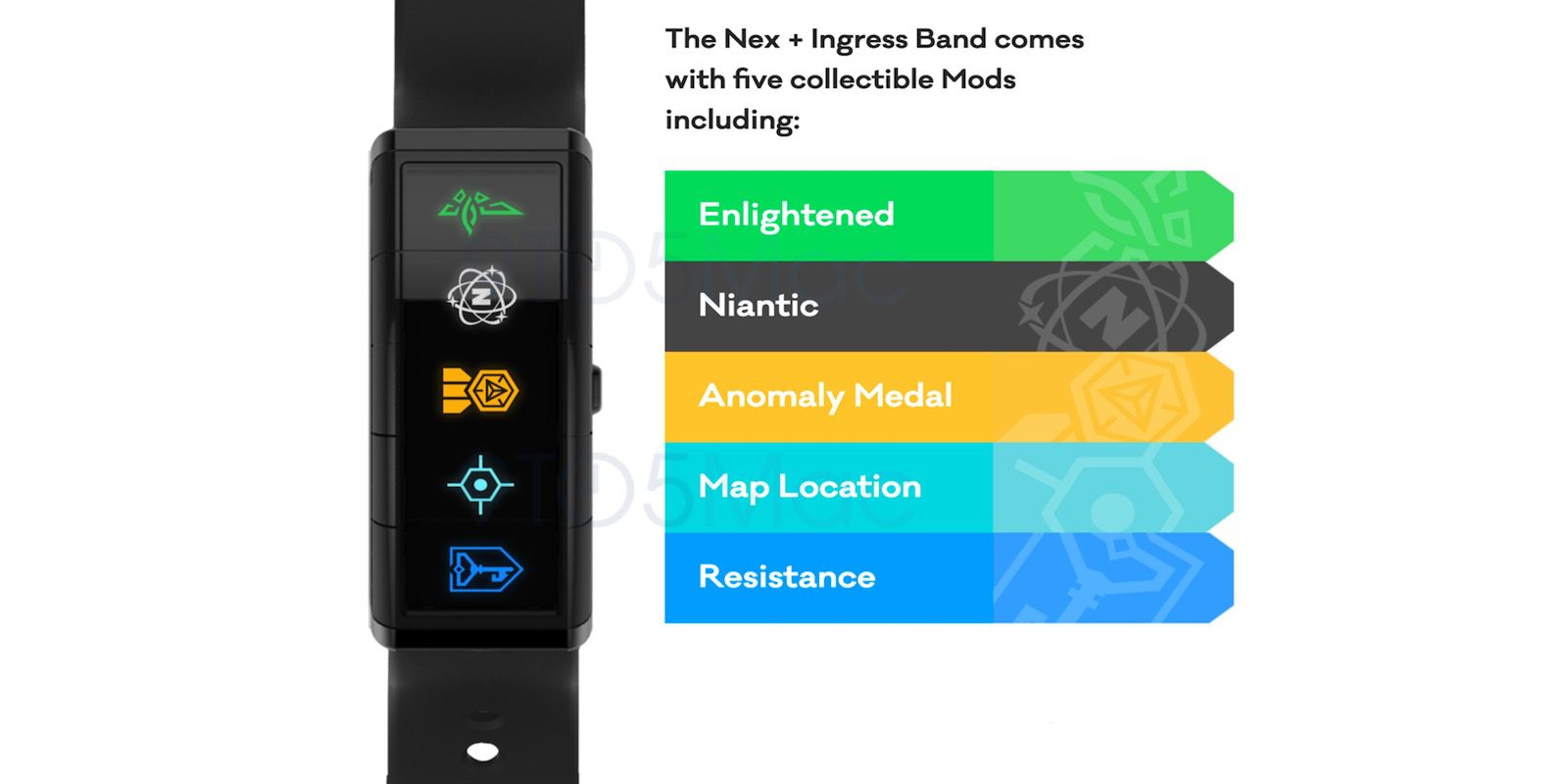 The Nex + Ingress Band will reportedly feature "five touch sensitive displays with multi-color LEDs to offer customized notifications and icons, up to 4 day battery life, and fitness tracking features." In other words, it could do everything an Apple Watch app could do for one of Niantic's apps and more.
Considering the insatiable appetite that Pokemon Go players have demonstrated for the Pokemon Go Plus wearable, it makes sense that Niantic would continue down this road. While the first band will be made for Ingress (the game that came before Pokemon Go), a Pokemon version might not be far behind.
Pokémon Go for Apple Watch is coming soon. Stay tuned.

— Pokémon GO (@PokemonGoApp) December 17, 2016
Providing 9to5Mac's reporting is accurate, Niantic has put itself in something of a bind with its tweeted confirmation of the Apple Watch app's availability. It certainly would have made sense for Niantic to launch a paid wearable of its own before putting out a free app for a third party, but now everyone's paying attention.
We'll keep an eye out for any further updates regarding Pokemon Go for Apple Watch.