With E3 2018 right around the corner, it's no surprise that leaks have been springing with regularity online. Just the other day we learned about the existence of Rage 2 (along with a ton of other games) thanks to an accidental listing on Walmart Canada's website, which Bethesda has since confirmed. Then this past weekend, industry insider Emily Rogers said that a pair of Pokemon games will launch on the Switch before the end of 2018.
Rogers followed up on this claim with a longer blog post, where she stated that the Pokemon game(s) for Switch will be announced before the end of May, and that the branding of the titles "might raise a few eyebrows." Rogers has a fairly solid track record, so all of this unsurprisingly had the internet buzzing.
But the story doesn't end there. Hours after Rogers posted on her blog, an anonymous user from 4chan shared what appears to be a logo for the upcoming game, along with two titles: Pokemon Let's GO! Pikachu Edition and Pokemon Let's GO! Eevee Edition. The following image is purportedly the logo for the Pikachu Edition: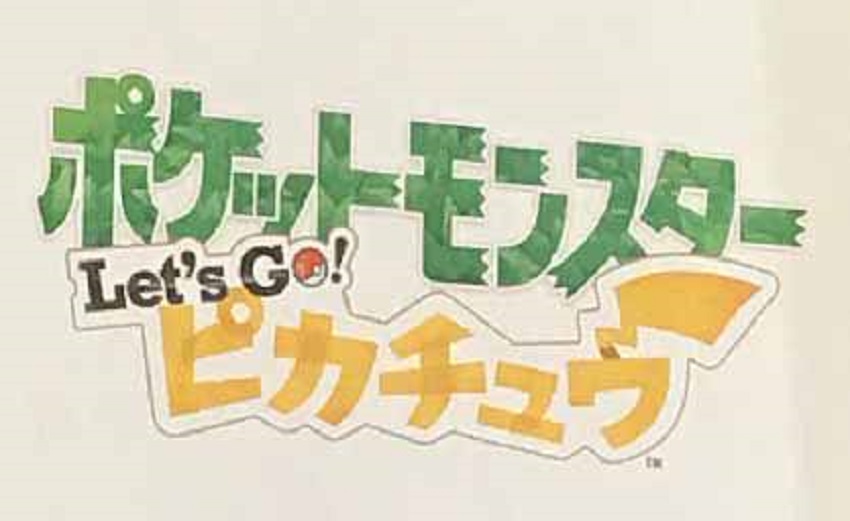 This wouldn't be the first believable fake leak ahead of E3 (in fact, it wouldn't even be the first this year), but what's especially interesting about this leak is how it lines up with previous leaks. Over a month ago, yet another anonymous source on 4chan shared the following list of "real leaks," which jive with Rogers' posts as well:
https://twitter.com/BasedAF_Media/status/996023771910860800
The only thing we know for sure is that Game Freak is indeed working on a more traditional Pokemon game for the Switch. Nintendo said as much at E3 last year. We can't confirm any of these rumors, but if Rogers is to be believed, we should know much more within the next two weeks. Then Nintendo's E3 2018 live stream will take place on the afternoon of June 12th, and it would be somewhat shocking if the game didn't make an appearance there.