The Wii U has essentially been a no-show in the current console generation, but Nintendo will look to erase the ill-fated console from our memory in just two weeks when it launches the brand new Nintendo Switch. The company's new Switch is a fresh take on video game consoles, combining a portable hand-held unit like the 3DS with a home console like the PS4. The Switch is far more powerful than any other handheld gaming console Nintendo has ever released though, and it features a nifty wireless controller mechanism that facilitates multi-player gaming whether the unit is being used as a portable console or connected to a TV at home.
Nintendo has already shared plenty about the Switch, but there are also a number of key details we don't yet know. Now, however, a big leak may have given the world an in-depth look at the Switch's user interface.
Earlier this week, an anonymous user on Reddit with a throw-away account posted a large gallery of Nintendo Switch user interface mockups along with a tremendous amount of unannounced details surrounding the new console. All of the content shared in this leak is believed to be authentic, though Nintendo hasn't confirmed anything at this point.
Here are just a few of the Switch interface mockups the user posted: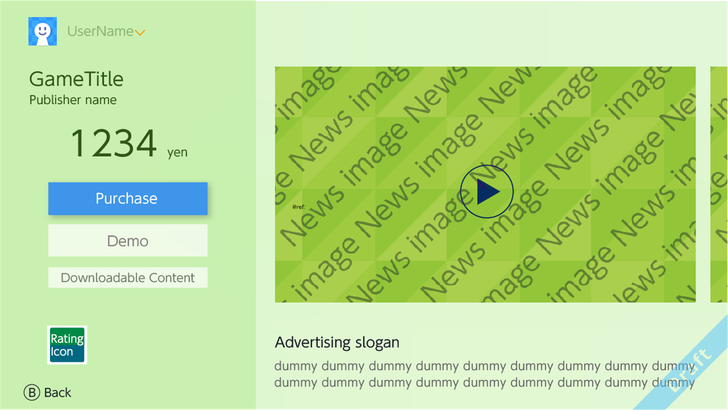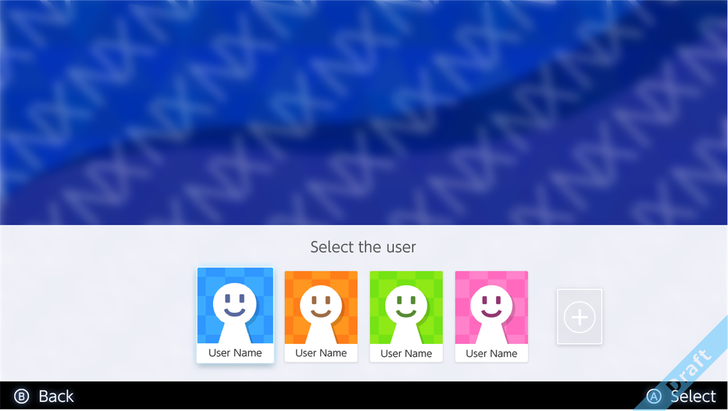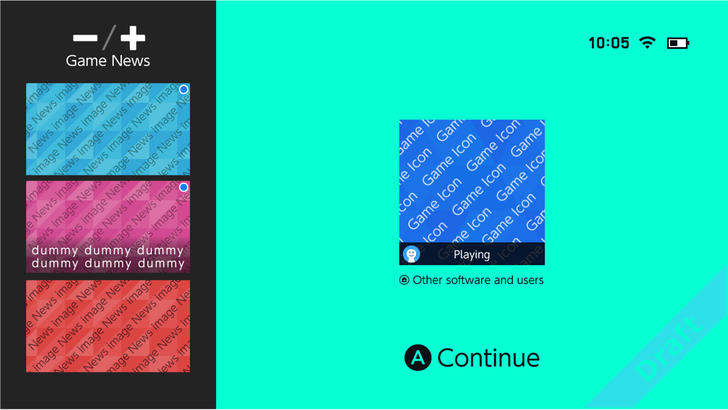 There are plenty more images in the Imgur gallery that accompanied the leak, which also included a lengthy bullet list of previously unknown details. Here's a small sampling:
HD Rumble's technical name is a Linear resonant actuator
When in handheld mode, the Switch will have an unlock screen like a smartphone to prevent accidental waking.
The Switch features a Quick Menu. Press and hold the HOME Button for at least one second to display the Quick Settings screen on top of all other screens, including the HOME Menu and any applications. Unlike the 3DS, the active software will not be suspended when this menu is invoked
The Switch's keyboard will feature predictive text such as those on iOS and Android
System Settings will allow the user to edit the following settings:

Flight Mode Toggle
Enable/Disable Bluetooth
Manage Wi-fi
Manage NFC
Manage screen brightness
Screen lock
User Settings
Create/Edit Mii
Theme management
Controller management
System Update
Check out the rest of the supposed Switch info in the original post on Reddit.
You can find out more about the Nintendo Switch right here, and you can watch trailers for all of the most hotly anticipated Switch games in this post. The device's specs are as follows:
6.2-inch capacitive multitouch display with 720p resolution (1280 x 720)
1080p resolution output via HDMI when docked
Custom Nvidia Tegra processor
32GB of internal storage
microSDXC support for up to 2TB of additional storage (up to 256GB right now, since larger cards don't yet exist)
Game card slot (games will come on physical cards)
Battery life of between 2.5 and 6 hours
USB Type-C charging port
802.11ac Wi-Fi