The Nintendo Switch is off to a flying start. Not only is it the company's fastest-selling console of all time, but the early critical reaction has been infinitely more positive than it was for the Wii U. Unlike Nintendo's last console, the Switch might actually have some staying power. But in spite of all the positive press and the excitement surrounding the upcoming games, there are a few red flags.
One of those red flags popped up online this morning when accessory maker HORI tweeted an image of its upcoming Splatoon 2 headset for the Nintendo Switch. Set to launch in Japan alongside the game on July 21st, the headset itself is fairly innocuous, with a clever design to mimic the tentacles of the squid characters in the game. But just wait until you see what you have to do to connect it to the console: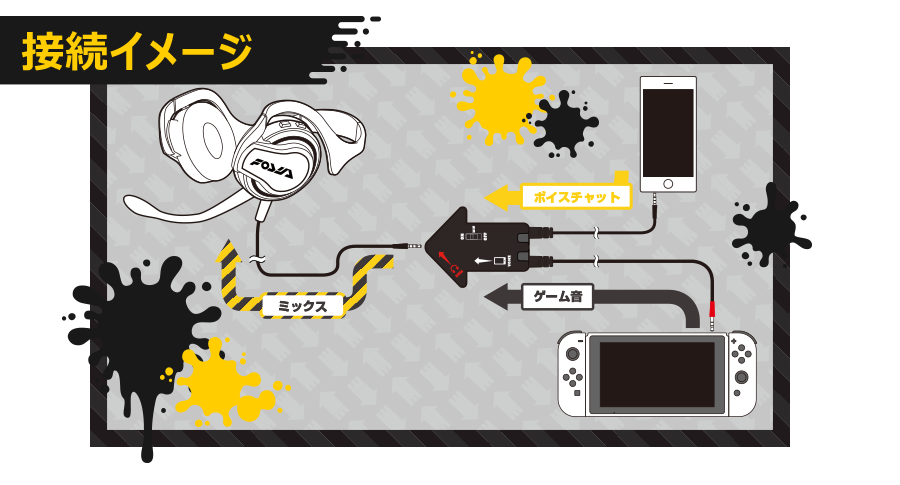 That's three separate cords to connect a single headset to your portable (!) Nintendo Switch. The first comes out of the headset and connects to a splitter (shaped like a squid). The second cord goes from the splitter to the Switch, in order to pick up in-game audio. The third and final cord goes from the splitter to your smartphone, where you'll be voice chatting with other players through a dedicated app.
Here's Nintendo of America boss Reggie Fils-Aime speaking to Wired about voice chat back in January:
Instead of having some sort of bulky gamer headset, you'll be able to [communicate with other players] right off your smartphone, put in your earbuds that you use for your standard mobile device. We think that's a pretty sweet solution.
Fans were understandably skeptical back when Nintendo announced that it would be introducing a smartphone app to handle online lobbies and voice chat. The app won't be available to Switch owners until later this summer, but at least some of their fears appear to have been confirmed today. And if they own a device without an audio jack, like an iPhone 7, I guess they're just out of luck.