Nintendo once again won't be holding a press conference at E3 this year, but there's still plenty to look forward to from the house of Mario. On Thursday, Nintendo shared its plans for the week of E3, which include a video presentation, live streamed gameplay and tournaments for upcoming Switch games.
Nintendo will kick off E3 on June 13th at 9 AM PT / 12 PM ET with its Nintendo Spotlight: E3 2017 video presentation. The company will focus on games launching in 2017, including the highly anticipated Super Mario Odyssey. You'll be able to watch the presentation live at e3.nintendo.com.
As soon as the Nintendo Spotlight presentation ends, Nintendo Treehouse: Live at E3 will begin: "a live-streamed showcase of upcoming games for Nintendo Switch and the Nintendo 3DS family of systems." The Nintendo Treehouse team will show off live gameplay from every featured Switch and 3DS game on the show floor as well as commentary from developers from June 13th through June 15th.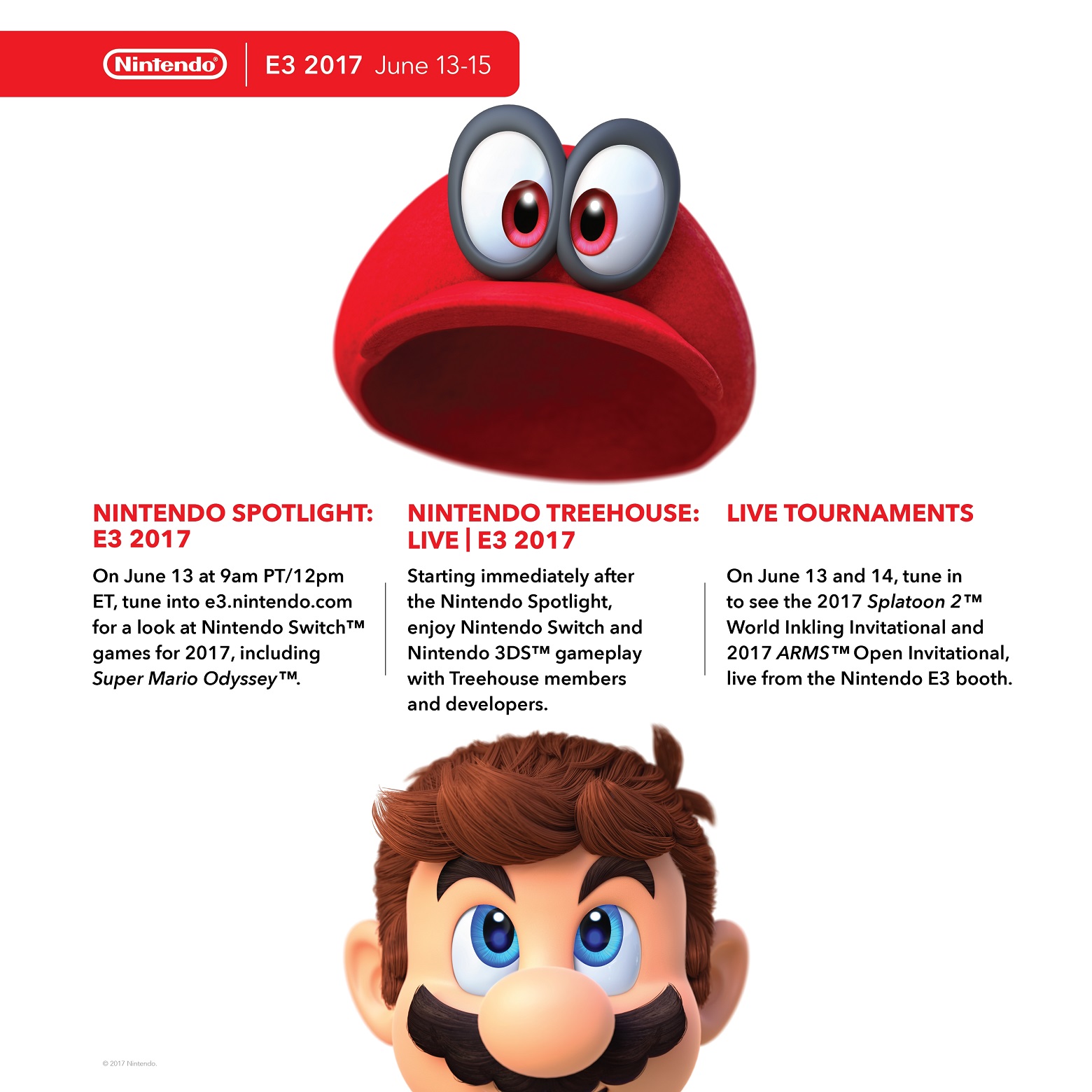 For those lucky enough to be in attendance, Nintendo will have the first playable demo of Super Mario Odyssey available at its booth on the show floor, along with a selection of other upcoming Switch games.
Finally, in addition to all of the presentations, Nintendo will also host two tournaments during E3 2017. The 2017 Splatoon 2 World Inkling Invitational will feature four squads from the U.S., Japan, Europe and Australia/New Zealand on June 13th, while the 2017 ARMS Open Invitational will take place on June 14th. It'll be our first good look at both Switch games before they launch this summer.