As revolutionary as Netflix has been for the television industry and the way we consume media, its design has been stuck squarely in the past for years. Navigating the app is needlessly complicated, with categories popping up in new spots around the page seemingly at random. Unless you know exactly what you want to watch before you begin, you might find yourself scrolling for half an hour before eventually giving up.
Subscribers have been complaining about the user interface for as long as the online portal has existed, and at long last, the company is going to do something about it. On Wednesday, a complete overhaul for Netflix TV apps began rolling out to users all around the world, simplifying the menu and making it easier to find new content.
"The new interface was based on rigorous research and testing around how we can make it easier to find titles on TVs, where navigation can feel a bit tougher when you are restricted to just a few buttons on a remote control," says Stephen Garcia, director of product innovation at Netflix, in a blog post.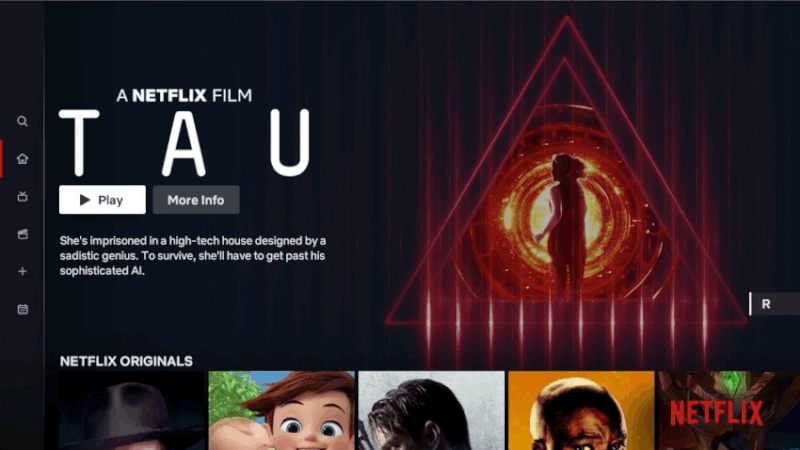 As you can see in the GIF above, a new sidebar has been added for quick access to series, movies, and My List, which is where you can save all of the shows and movies you plan on watching. There is also a dedicated section for new content, which has oddly always been an issue for the service. As for the rest of the interface, it doesn't appear to have changed significantly, though the video previews now appear to take up the entire screen.
Garcia says that going forward, the team "will continuously learn from our members and evolve the TV experience so that it gets even more simple, fun and easy to find the stories that make Netflix great." The redesign is rolling out to Netflix apps on game consoles, set-top boxes and smart TVs right now.