Following the explosive success of the NES Classic Edition last year, more miniaturized retro consoles from Nintendo seemed inevitable. And inevitable they were, as the company officially unveiled the SNES Classic Edition late last month, set to launch on September 29th for $79.99. There was some speculation that the SNES would be the final Classic Edition console, but on Tuesday, Nintendo filed a trademark application that seems to suggest an N64 Classic Edition is in the works as well.
Discovered this week by a member of the NeoGAF gaming forum, the trademark filing features an image of a Nintendo 64 controller. More accurately, the trademark features an outline of the N64 controller — an outline that just so happens to mirror the branding of the NES and SNES Classic Editions.
First, let's take a look at the black and white image of the N64 controller from the trademark:
Now let's look at the box the NES Classic Edition, which features a suspiciously similar image: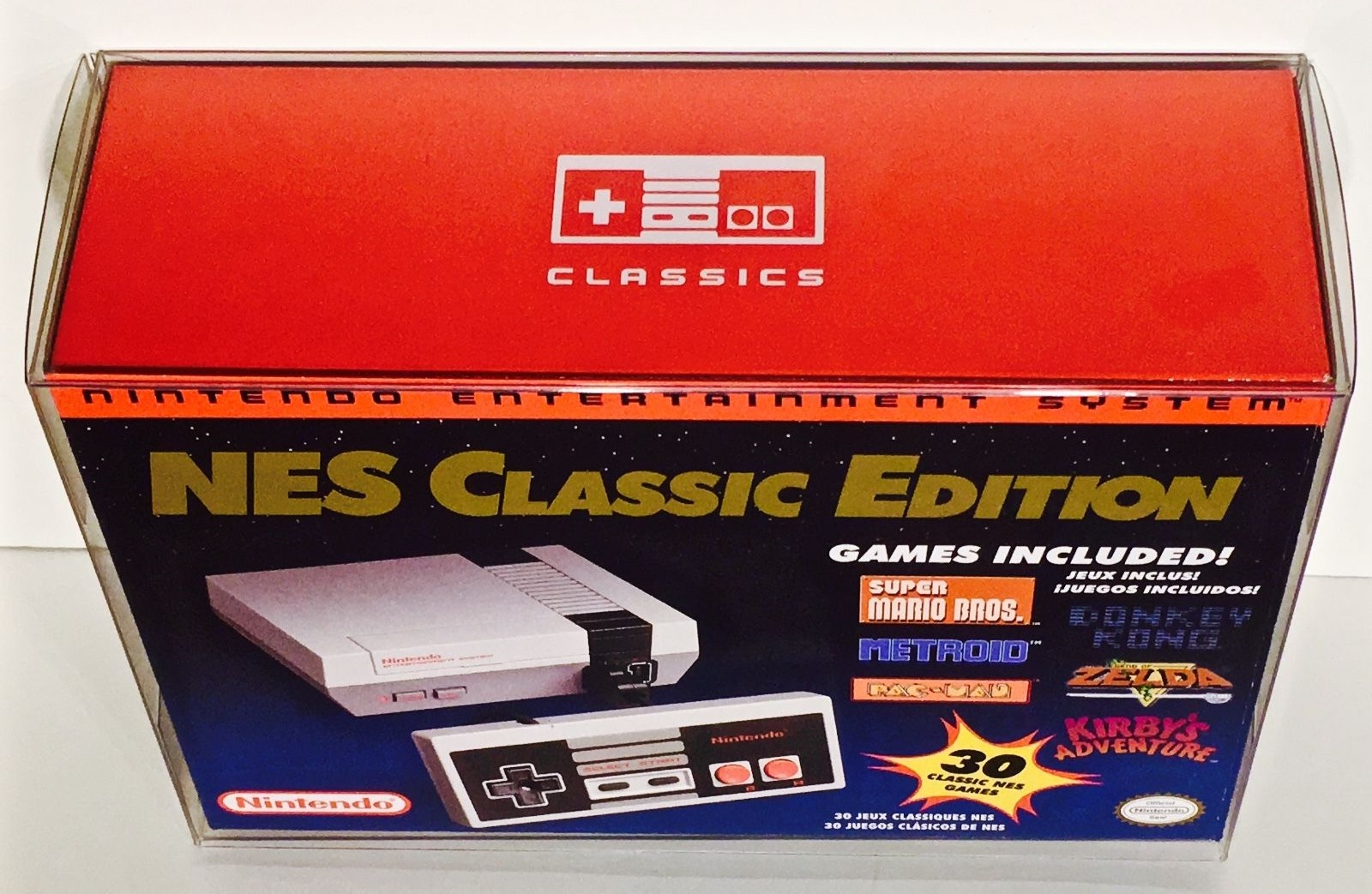 The SNES Classic Edition isn't available yet, but the box features the same stylized outline of the SNES controller as well. None of this guarantees that Nintendo will announce an N64 Classic Edition any time soon (or ever), but it looks like the company is at least laying the groundwork for another Classic Edition console. I have no doubt it would sell just as well, if not better, than the NES and SNES.
With the holidays swiftly approaching, Nintendo is going to be focused on the Switch and the upcoming New 2DS XL, but the longer fans have to wait for the Switch Virtual Console, the more desperate they're going to be for a mini N64. Here's hoping Nintendo has some answers in the coming months.