Sam Esmail, the creator of the hit TV series Mr. Robot, is gearing up for a busy rest of 2018 — and we've got a first look at one of his next projects.
Among the things he's working on, there's chatter that the season 4 premiere of Mr. Robot may come sometime in October. Meanwhile, Esmail is planning to direct and produce an adaption of the book American Radical: Inside the World of an Undercover Muslim FBI Agent, which will include Mr. Robot star Rami Malek.
Esmail is also directing a new series — a psychological thriller starring Julia Roberts called Homecoming that's heading to Amazon Prime Video this fall. Amazon gave a straight-to-series two-season pickup to Homecoming last year, and word is that Amazon emerged from what was a pretty competitive bidding situation from a number of production studios to win the series.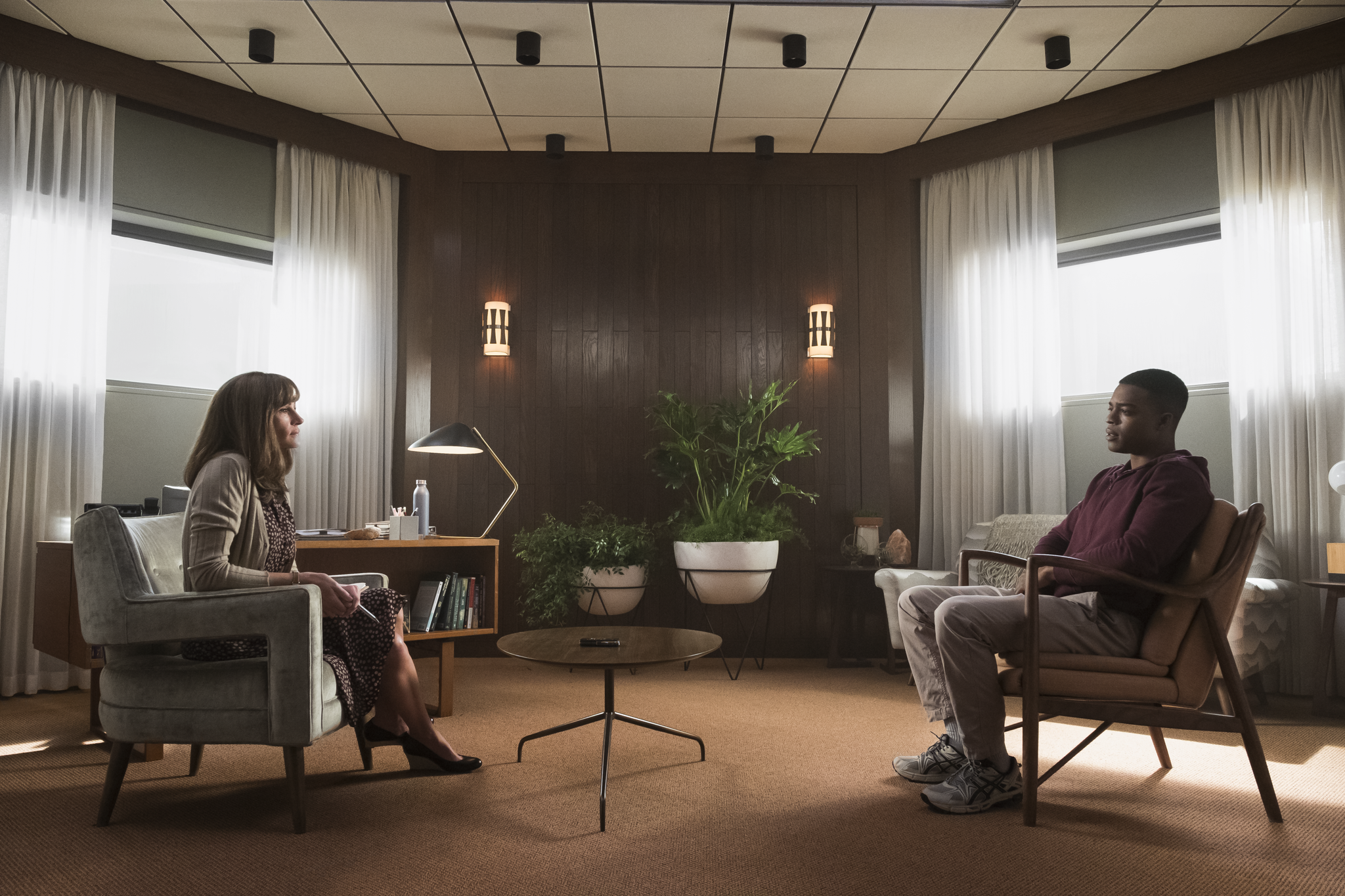 Amazon is now offering up a first look at what the series will entail. The story: Roberts stars as Heidi Bergman, a caseworker at the Homecoming Transitional Support Center that helps returning soldiers transition back to civilian life. Stephan James plays Walter Cruz, a soldier who wants to get back to normal, while Bobby Cannavale is Colin Belfast — Heidi's boss and the overseer of the facility who has questionable motives.
We meet Heidi four years later in a new life, living with her mother — played by Sissy Spacek — and working as a waitress in a small town. A Dept. of Defense auditor comes and finds her to probe her about why she left the Homecoming facility, which sends Heidi down a rabbit hole.
The series is based on a popular fictional podcast and was created by Eli Horowitz and Micah Bloomberg. Amazon says it will debut on the streaming platform this fall.
Amazon is working to build out its lineup of original prestige series like this, part of a shift in the tech giant's original video strategy that's become a bit narrower, more focused and less the grab bag of content it had been previously. That strategy, in fact, has led one analyst to recently call for Amazon to buy a legacy media company like CBS to better compete against Netflix.
Michael Nathanson, a senior research analyst at MoffettNathanson, argues that Amazon needs to develop better quality content that strikes a chord with the public. And that the quickest route to doing that would be through the acquisition of a company like CBS.