I was late to the party with Monster Hunter: World. Despite all the hype leading up to the game's launch, and then the deluge of positive reviews once it arrived, I was confident that the new Monster Hunter wouldn't be for me. I never got into any of the previous entries, and I didn't see how the latest one was going to change my mind.
Thirty-eight hours and dozens of monster corpses later, I'm glad that I took the plunge. Monster Hunter: World is one of the most satisfying, complete video games I've played in years and, despite being somewhat repetitive, has yet to give me a reason to put down the controller. This isn't a review of Monster Hunter: World though — rather, I want to explore Capcom's success in developing a live game while other studios struggle to do the same.
As I was browsing around this morning, looking for reactions to the newly-released Destiny 2 expansion, Warmind, I came across a thread on ResetEra noting that of the three new Strikes (cooperative, replayable missions) added to the game, two were recycled from the Warmind campaign while the other is exclusive to PlayStation 4.
None of this should surprise long-time Destiny fans, but with all the controversy and chaos that has surrounded the sequel since launch, one would imagine that Bungie and Activision would change course to appease the people who are paying for the game, the expansions and the in-game premium currency. But the problem for Destiny 2 is that the course was charted years ago, and there's simply not room to stray too far off that path.
If you're wondering why I went off on that tangent about Destiny 2, it's because I see Bungie's shooter and Capcom's action RPG as two branches off the same path. Games as a service are games that continue to provide content post-launch, often as part of a subscription (World of Warcraft), microtransactions (Hearthstone) or full expansions of new content, which is what Destiny offers. The problem with Destiny's model is that if gamers are going to pay $20 for an expansion, they expect a suitable amount of content in return. Instead, in Warmind, they got a two hour campaign, a lackluster new region to patrol, and a couple of repetitive Strikes. The only part of the expansion anyone seems to be excited about is the new Raid Lair, which doesn't even go live until Friday.
Monster Hunter: World, on the other hand, has been pumping out new content on a regular basis weekly since the game launched in January. Not only is the campaign dozens of hours long, but Capcom has continued to build on top of the foundation it laid with new content, limited-time events, new monsters and, in the case of the recent version 3.0 update, an entirely new mode that requires sixteen players to work together.
The most impressive part? Every update and event has been free. Hours and hours of additional content delivered to players on a weekly basis, completely free of charge. And this is where the two paths diverge.
Mechanically, Monster Hunter: World and Destiny 2 are both brilliant. Capcom knows how to build a living, breathing world, filled with imposing creatures that have their own unique personalities. Bungie will always build shooters that feel equal parts fast and impactful. The foundations for both are incredibly sound, but if you're going to release a game as a service ("live games" for short), the updates have to be frequent and meaningful.
Monster Hunter: World and Destiny 2 are basically lite MMOs. The campaign or story mode is just a means to an end as you work your way to the "endgame," where the most difficult and satisfying content in the game can be found. All the while, you're collecting new gear and items to make your character stronger, often repeating the same content over and over to gather the materials you need to craft a stronger weapon or sturdier armor.
Both games are repetitive by nature, but Monster Hunter keeps things fresh by constantly rotating in all-new quests, introducing fun crossover events, and regularly shipping massive, free updates that balance the existing content while adding new content for players to check out. Destiny 2 has a similar development roadmap, but in addition to being few and far between, the updates are relatively unsubstantial compared to those in Monster Hunter.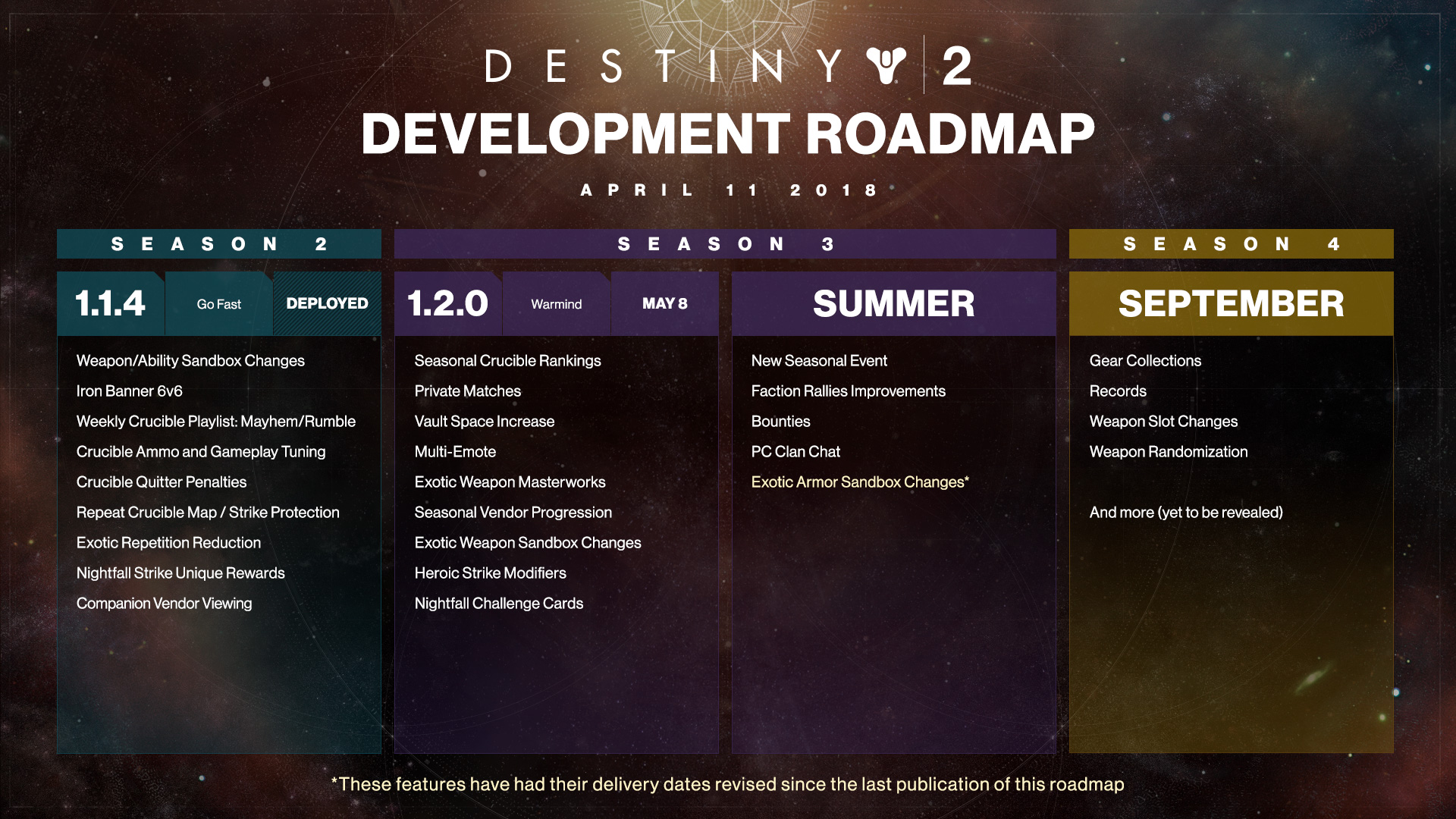 I am fully aware that Destiny 2 and Monster Hunter: World are very different games, but each team had jobs to do and milestones to hit throughout development, with live teams in place to support the games once they've launched. What Capcom appears to understand better than almost any other console developer in the industry is that the post-launch support is just as vital to the game's long-term success as the disc you ship on launch day.
Just days ago, Capcom announced that Monster Hunter: World has shipped 7.9 million copies since launch. That makes it the best-selling Capcom game of all time, and it hasn't even been on the market for four months. The quality of the game is undeniable, and that obviously contributes heavily to those numbers, but perhaps more importantly, the discussion surrounding the game has yet to die down. Every time a new quest drops or a new monster appears, the entire internet starts writing about it, followed by dozens of walkthrough videos on YouTube. The Monster Hunter community is just as engaged in the game now as they were in January.
This isn't meant to be a shot at Destiny 2, a game which I have also spent dozens of hours with and plan to jump back into this weekend to give Warmind a longer look. But if Monster Hunter: World and Destiny 2 are the blueprints developers can follow when building live games, only one path seems sustainable.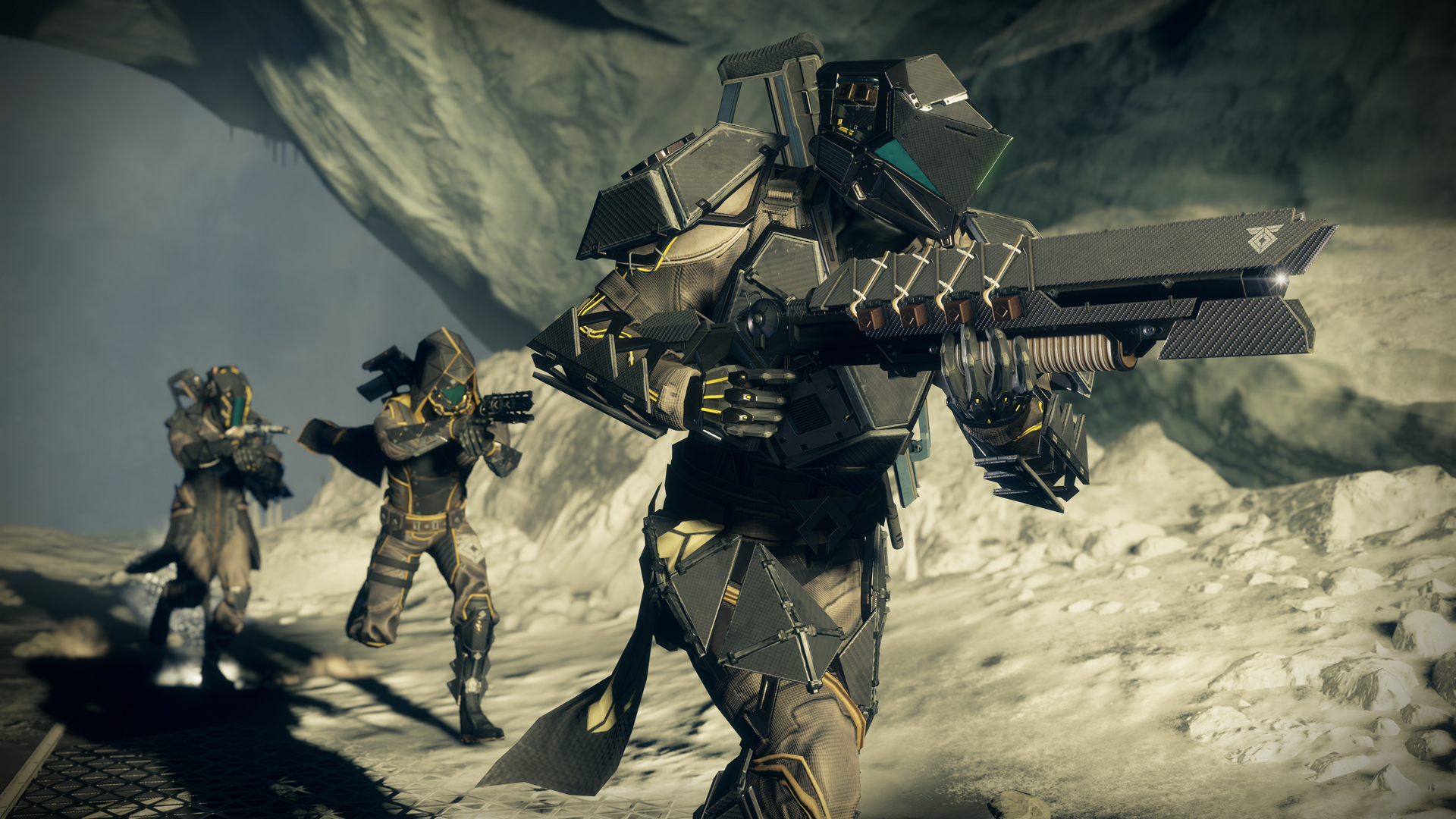 As much as the Destiny 2 microtransactions have been lambasted by players, you'd be hard-pressed to find a peep about the Monster Hunter: World microtransactions. You can pay real money for gestures, costumes, and hairstyles, and eventually, you'll even have to pay for a voucher to edit your character. These cosmetic items allow Capcom to continue generating revenue post-launch, but no one complains about them (see: Star Wars Battlefront II) because the company has already built up so much goodwill with the player base by providing a wealth of free content.
This issue isn't as straightforward as "do what Capcom did," but the way that Monster Hunter: World has continued to evolve week after week without asking players to pay a cent is incredibly impressive. Monster Hunter: World feels like the future of live games on consoles, and sadly, Destiny 2 is rooted in the past.