With Ridley Scott's long anticipated Alien: Covenant on the horizon, the sci-fi horror scene has come back with a vengeance. Could Life finally be the film to hit the high mark set by Alien in 1979 and revolutionize the genre itself?
No, probably not. Nonetheless, Life is a brilliant entry into the sci-fi world and plays as both a love letter to its obvious influences as well as a wholly unique take its grander ideas. Perfect casting, realistic conversational writing, sweeping cinematography, and inspired horror directing elevate this film well beyond the expectations I had walking into the cinema.
Since this film plays with the element of surprise, I'll keep the synopsis as brief as possible. This film is directed by Daniel Espinosa (Safe House, Child 44) based on a script penned by Deadpool scribes Rhett Rheese and Paul Wernick and follows a group of astronauts aboard the International Space Station (ISS) that has discovered the first proof of life beyond Earth in the form of a microscopic organism from Mars. The chummy international space crew is comprised of medical doctor David Jordan (Jake Gyllenhaal), CDC representative Miranda North (Rebecca Ferguson), engineer Rory Adams (Ryan Reynolds), pilot Sho Murakami (Hiroyuki Sanada), scientist Hugh Derry (Ariyon Bakare), and captain Ekaterina Golovkina (Olga Dihovichnaya). The organism they've discovered, which has been named "Calvin" on Earth, begins to evolve and grow quicker than anticipated. After a rapid series of events, Calvin breaks free of its containment and wreaks havoc on the ISS.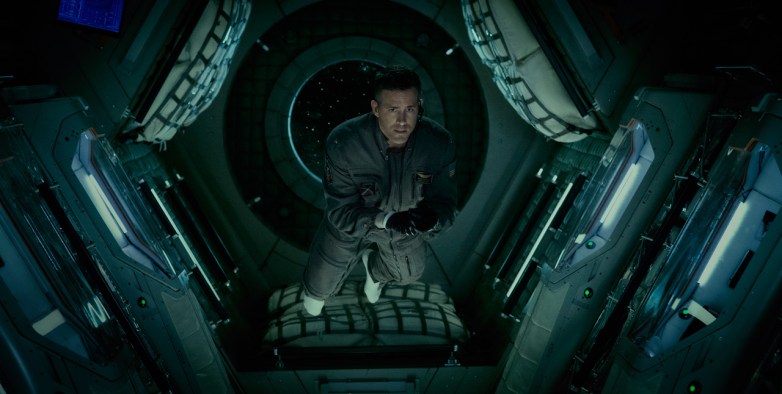 The confined cast do a brilliant job of conveying their earnest camaraderie. Being an international crew, the space travelers have no trouble riffing on each other's cultural differences in a way that feels organic and friendly, largely because none of it really matters in the depths of space. Ryan Reynolds is one of the biggest draws for this film and is essentially playing Wade Wilson in space, exuding witty one-liners, obscure references, and hilariously over-the-top language every second he's on screen.
Jake Gyllenhaal and Rebecca Ferguson are technically billed as the leads in the film, and they do a fine job, though not especially noteworthy. They aren't given as much dynamic dialogue as Reynold's Rory Adams or the interesting backstory that is gifted to Bakare's Hugh Derry, but they are never boring to watch and have undeniable chemistry.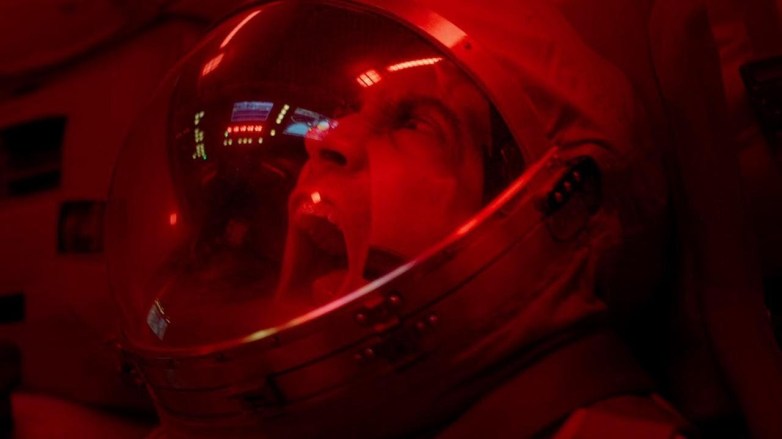 To address the obvious: is this movie similar to Alien? Well, yeah. In fact, I'd say it's virtually an homage to it. Having said that, I think its impossible to make a sci-fi thriller/horror film set in space that isn't immediately compared to Alien. With such an iconic film setting the bar for the genre, you have to assume from the outset that there will be some familiar tones in just about every movie that follows. And while I'm a huge fan of Ridley Scott's Alien, the familiar beats in Life never bothered me.
Really, it's just as much an ode to Gravity as it is Alien, with the elements of zero-gravity, the cold of space, and the International Space Station playing important roles in the action and narrative. Director Daniel Espinosa's navigation of the zero-gravity space station is a thing of beauty and is used as a brilliant device to heighten suspense and the viewers unawareness of their surroundings. And maybe I'm just a sucker for a well framed shot above Earth with solar flare leaking in, but the cinematography outside of the ISS was a wonder to behold on the big screen.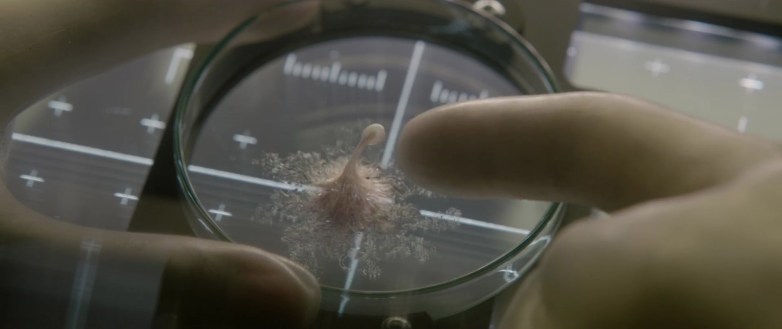 Calvin, the monster itself, is unlike anything I've seen put to screen and somehow drew out a measure of compassion from me — at least at first. The filmmakers wisely portray the creature as a survivalist in its early stages, being more afraid of the astronauts than they are of it. However, those tables turn rather quickly. Once it begins to become more of a terror, the monster became less interesting, but still visually stunning and undeniable horrific.
Towards the last third of the film, it became somewhat predictable, as monster flicks tend to do, but a strong finale helped pull the film back up to the heights it promised in the beginning. In the end, Life was a visually and technically flawless entry into the sci-fi horror genre. The only real detraction is that many of its best moments are inspired by films that came before it. While I personally wasn't bothered by that in the slightest, it may rub some longtime science fiction fans the wrong way.
Cut to the chase
Life is a captivating sci-fi thriller that invokes familiar moments from films like Alien and Gravity, but never completely rips them off. Although it's not reinventing the wheel, Life is chock-full of the sharp dialogue, brilliant misdirects, and genuine horror that separate a great thriller from the rest. Fans of the genre will not be disappointed.
BGR grade: A-