When I saw a report earlier this week claiming that Marvel might steer away from Kang, I had a hard time believing it. Yes, Marvel might want to distance itself from Jonathan Majors, considering his real-life legal troubles. But Marvel has announced the titles of the Avengers 5 and Avengers 6 movies that will conclude the Multiverse Saga. One has "Kang" in its title, and the other is the Secret Wars conclusion, where the Avengers will battle Kang variants.
Sure, Marvel could change its mind. It could pivot and retitle Kang Dynasty just like it turned New World Order into Brave New World for Captain America 4. But Marvel has been laying the groundwork for that Kang Dynasty and Secret Wars conclusion for years. The Captain America sequel is just a part of that overarching story. It can have any name Marvel wants.
Even the massive Loki season 2 finale practically cements the idea that we're heading to multiversal wars. It does it while also giving Marvel an out for the Kang situation.
A few days after that report, we've seen more reactions online that seem to indicate that Kang is still the big villain of the upcoming Avengers movies. On top of that, there's another insider who says Kang is still going to be the main antagonist of the Multiverse Saga.
Beware that big Multiverse Saga saga spoilers might follow.
Let's start with Loki and Deadpool 3
As I explained, Loki (Tom Hiddleston) has recently managed to become the equivalent of Kang in the MCU. He is the god the multiverse needs by now, choosing to defend all timelines rather than censor them. But he fully knows that the risk of multiversal war is real. The TVA guarding the multiverse against future versions of Kang is proof of that.
We know from various leaks that Deadpool 3 will feature the TVA and show us what the timeless organization is up to now that it has a new leadership. Long story short, the TVA will recruit various superheroes from the multiverse to fight Kang, including Deadpool (Ryan Reynolds) and (Wolverine (Hugh Jackman). That's what leaks claim.
Deadpool 3, of course, is supposed to be a massive cinematic event, leading right to Kang Dynasty and Secret Wars, the Avengers movies.
On top of that, movies like Deadpool 3 will help Marvel bring several other non-MCU characters to the MCU, like X-Men members from the Fox universe who should join the Avengers to fight the Kangs. Also, remember that The Marvels just gave us one of those X-Men. Beast (Kelsey Grammer) appeared in the film's credits scene, which happens in a different reality.
Sure, Marvel might come up with a different villain. But then Marvel will need more time to establish that character. And it would have to throw away so much hard work.
What insiders say
When we told you that Joanna Robinson revealed that Jeff Loveness would not write Kang Dynasty, we also pointed out that MyTimeToShineHello, a well-known scooper in the MCU rumor mill, claimed Marvel wouldn't scrap the Kang story.
I'll also remind you that reports emerged after Ant-Man and the Wasp: Quantumania that Marvel would replace Jeff Loveness.
MyTimeToShineHello is not the only Marvel insider saying that Kang Dynasty is still happening. Daniel Richtman noted recently on his Patreon account that he heard Marvel is still committed to Kang. Marvel may recast the villain, but they won't ditch the character.
Furthermore, the leaker said that if Doom appears in Secret Wars, he won't be the main villain.
Kang Dynasty developments
Could the scoopers have it wrong? It's always possible. After all, the strikes forced Marvel to delay most of its upcoming movies. Deadpool 3 will be the only MCU project hitting theaters next year. Marvel has plenty of time to pivot from Kang if it wants to, just as it can retitle Avengers 5 to something more suitable if Kang is no longer an option.
But other developments indicate that Avengers 5 isn't canceled and that Kang will remain its protagonist.
A report from Deadline says that Destin Daniel Cretton, the director of Shang-Chi, has withdrawn from The Kang Dynasty.
He was supposed to direct Avengers 5 but opted to exit. It's an amicable exit, the report says, as Cretton is still developing other MCU stuff. Work on Wonder Man will resume after Thanksgiving. It's a Disney Plus show he co-created with showrunner Andrew Guest. Cretton has directed the first two episodes and is an executive producer on the show.
Cretton should also make the Shang-Chi 2 sequel for Marvel. However, it's unclear who will direct Avengers 5.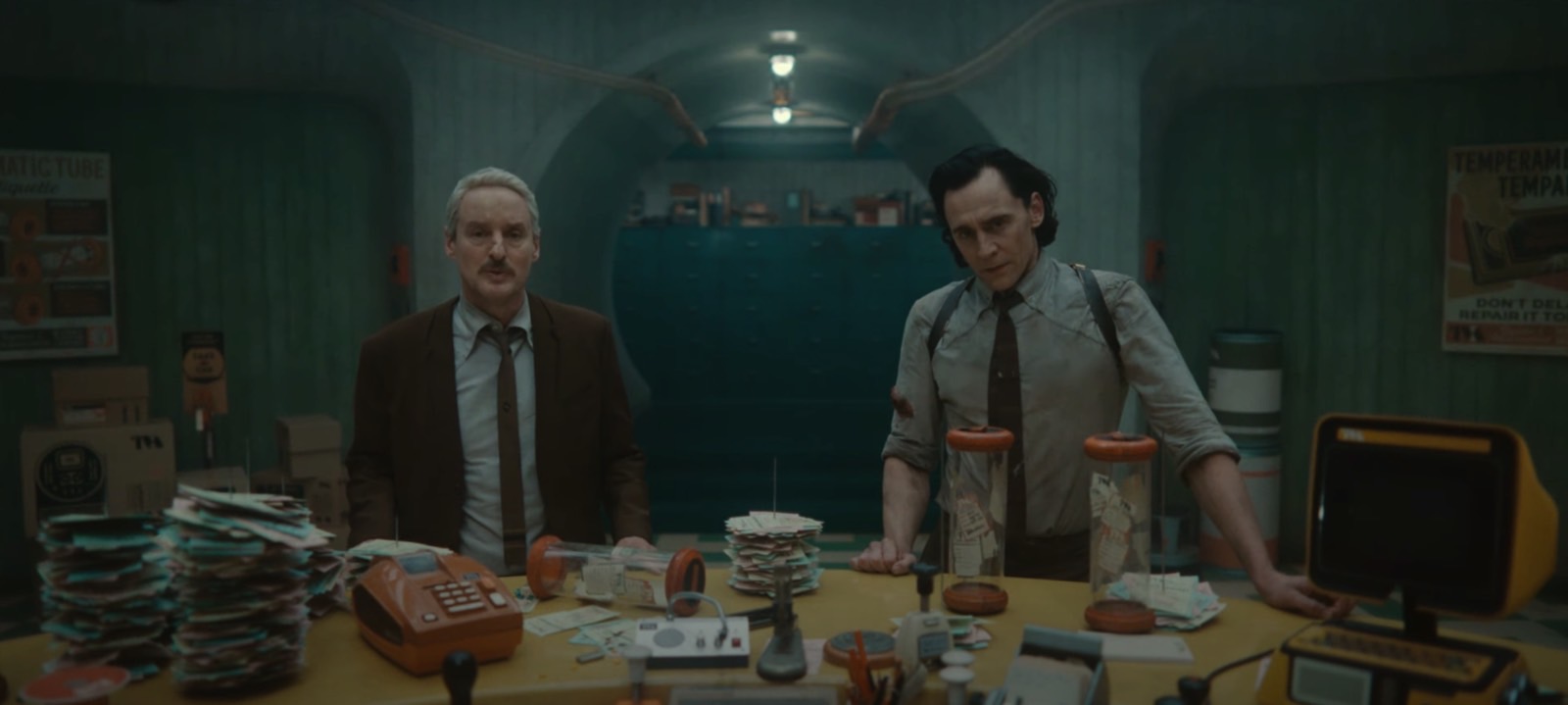 Loki producer Kevin Wright actually addressed a Kang question in a recent Phase One podcast episode discussing the TV show's finale. Asked about the recent rumors that Marvel dropped Kang and replaced him with Doctor Doom, and whether that decision influenced Loki, Wright said that Marvel let them shoot the show they wanted to make.
That's a claim similar to what we heard before from Wright, who had to address questions about Jonathan Majors related to the domestic abuse allegations the actor has to face. As a reminder, Marvel had shot Loki before Majors's personal life got in the way of his career. In previous remarks, Wright said they didn't have to reshoot Loki due to real-life events.
Back to ComicBook's podcast episode, Wright let it slip out that Michael Waldron is working on Kang Dynasty and Secret Wars while addressing the Kang question. Waldron wrote Loki season 1 and Doctor Strange in the Multiverse of Madness:
As far as where it's all going, I can't say, and not because I am being coy, we're not a part of those projects. What I would say is, I mean, I know Michael Waldron is working on them and he loves obviously this world as he helped create it.
Wright further clarified that the Loki season 2 finale established that the multiversal wars are coming. That means the Avengers inevitably facing off against Kang in The Kang Dynasty and Secret Wars.
I'll say for the final time that anything is possible with the MCU, given that we're in the multiverse era. But I doubt that Marvel will not make the most of Kang in Avengers 5 and Avengers 6. No matter who ends up playing Kang, he should be this saga's main villain.